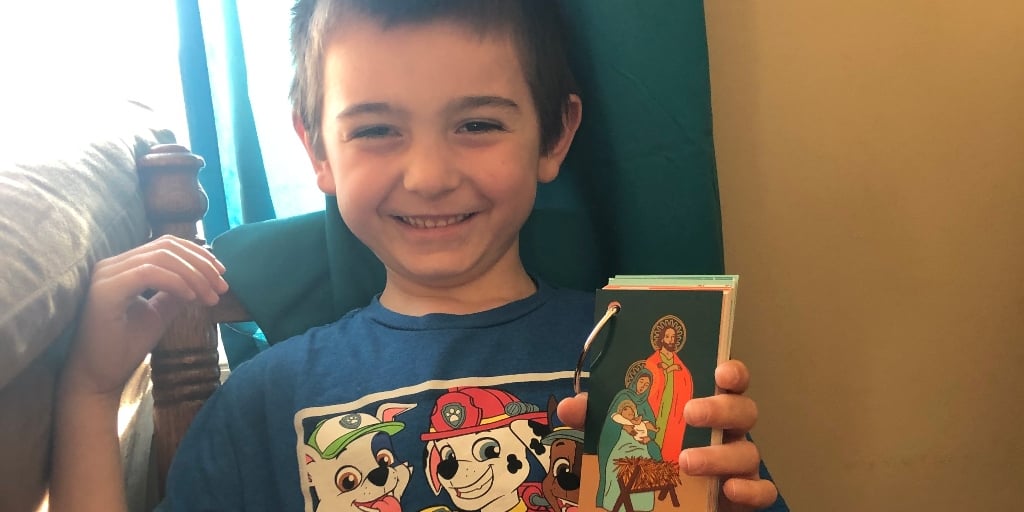 Shannon Whitmore reviews the Catholic Family Crate. Learn how your family can win this box of liturgical-living goodies!
My children and I recently had the opportunity to check out the October Catholic Family Crate, and let's just begin by saying that it's been a long time since my kids have been so excited to get religious materials in the mail. My son, who is 5, has a pen pal who is a religious sister, and he definitely does not get so excited about the holy cards she sends every few months. But this box held so much promise. It was colorful and filled with lots of things to explore.
Each month's box includes short biographies of the featured saints, along with a bunch of related activities, a catechetical component, and a playlist that can be downloaded online. October's featured saints were St. Francis and St. John Paul II, and the catechetical component focused on the Rosary, since October is the month of the Rosary. My children are 5 and 3, and they both loved the different elements of the box.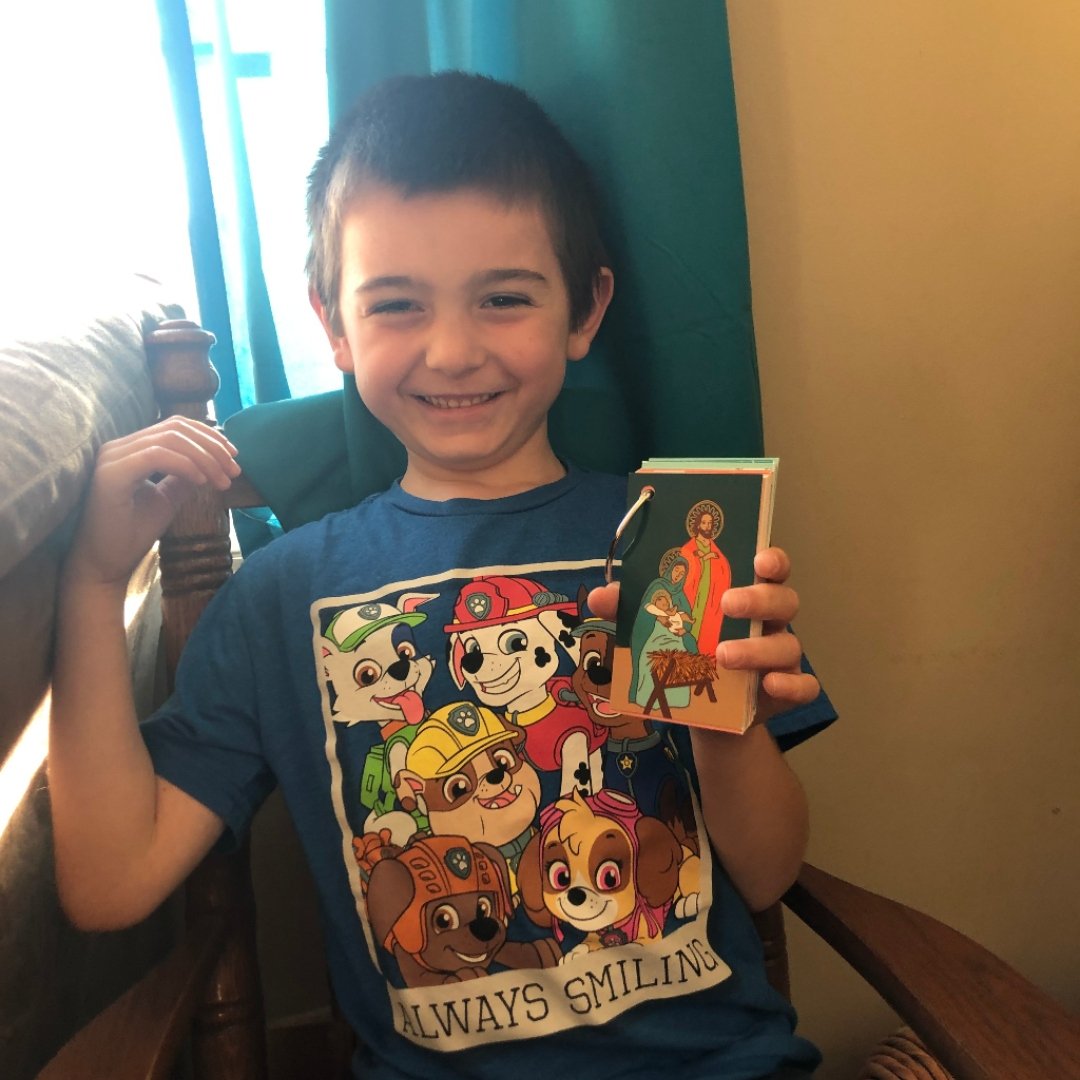 My son absolutely loved the Rosary key ring. We try to pray a decade of the Rosary as a family every morning, and now my son brings the key ring everywhere with him so that he can follow along whenever we decided to pray our decade. It's the perfect visual aide for both him and his little sister, and there is nothing sweeter than seeing him gazing at the picture on the card as he prays.
My daughter, on the other hand, liked the St. Francis plant best. She loved planting the seeds and watching them grow. She especially loved seeing the plants sprout on St. Francis' "head." It was very entertaining for both of my kids to watch his "hair" grow, and it doubled as an educational activity to explain what plants need to flourish.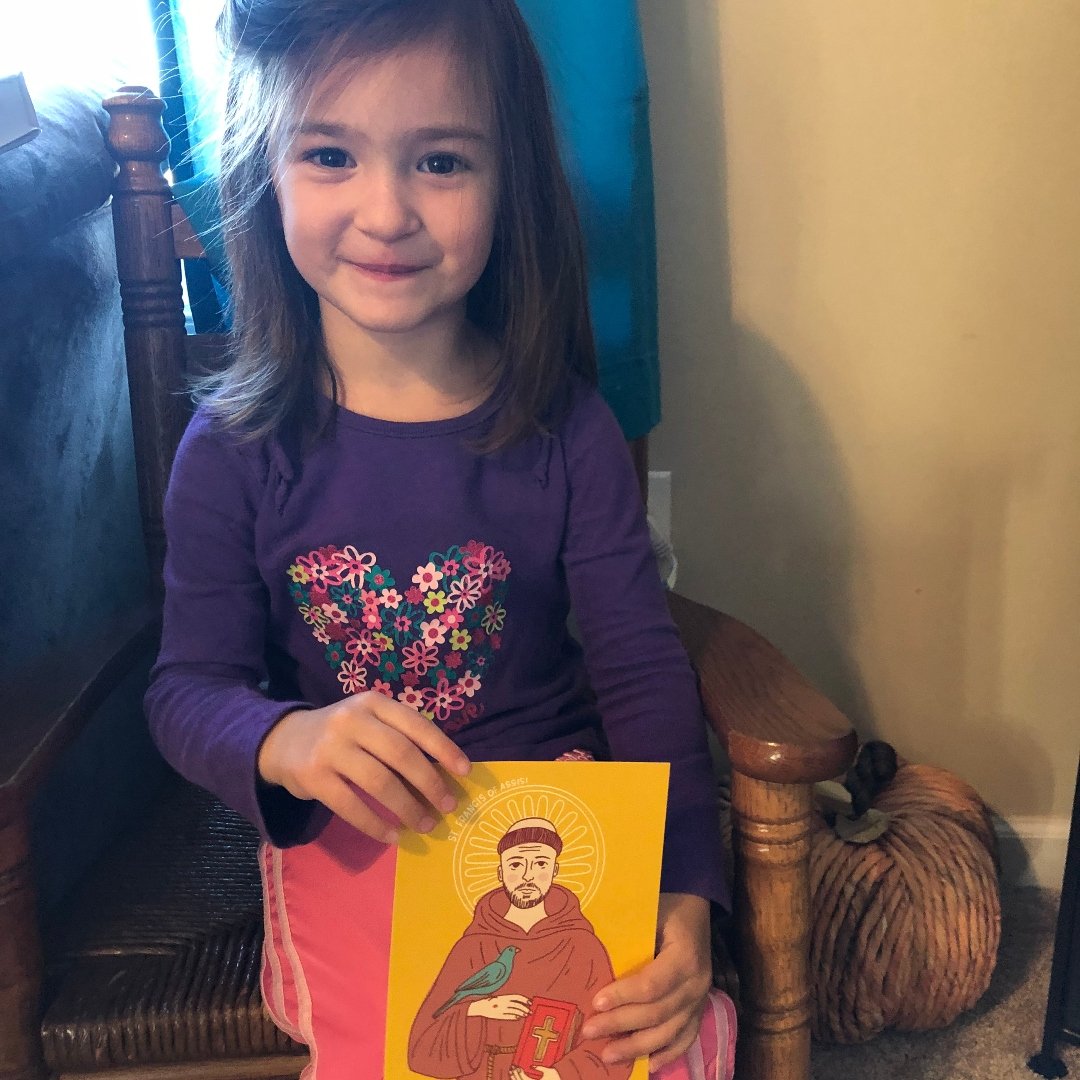 I absolutely love the idea of becoming more liturgically-minded in our home. I would love to have planned activities to teach my kids about the saints. But if you're anything like me, you only realize that it's a feast day when you're getting the kids ready for bed at night and you've already missed your opportunity. The Catholic Family Crate takes a huge amount of planning out of liturgical living in the home. Every month you get your box in the mail, complete with calendar stickers for the featured feast days for the month. Then all that's left for you to do is enjoy everything in the box and start learning!
Use coupon code CATHOLICMOM to save 20% off your first month's box. This coupon is good through November 1, 2021.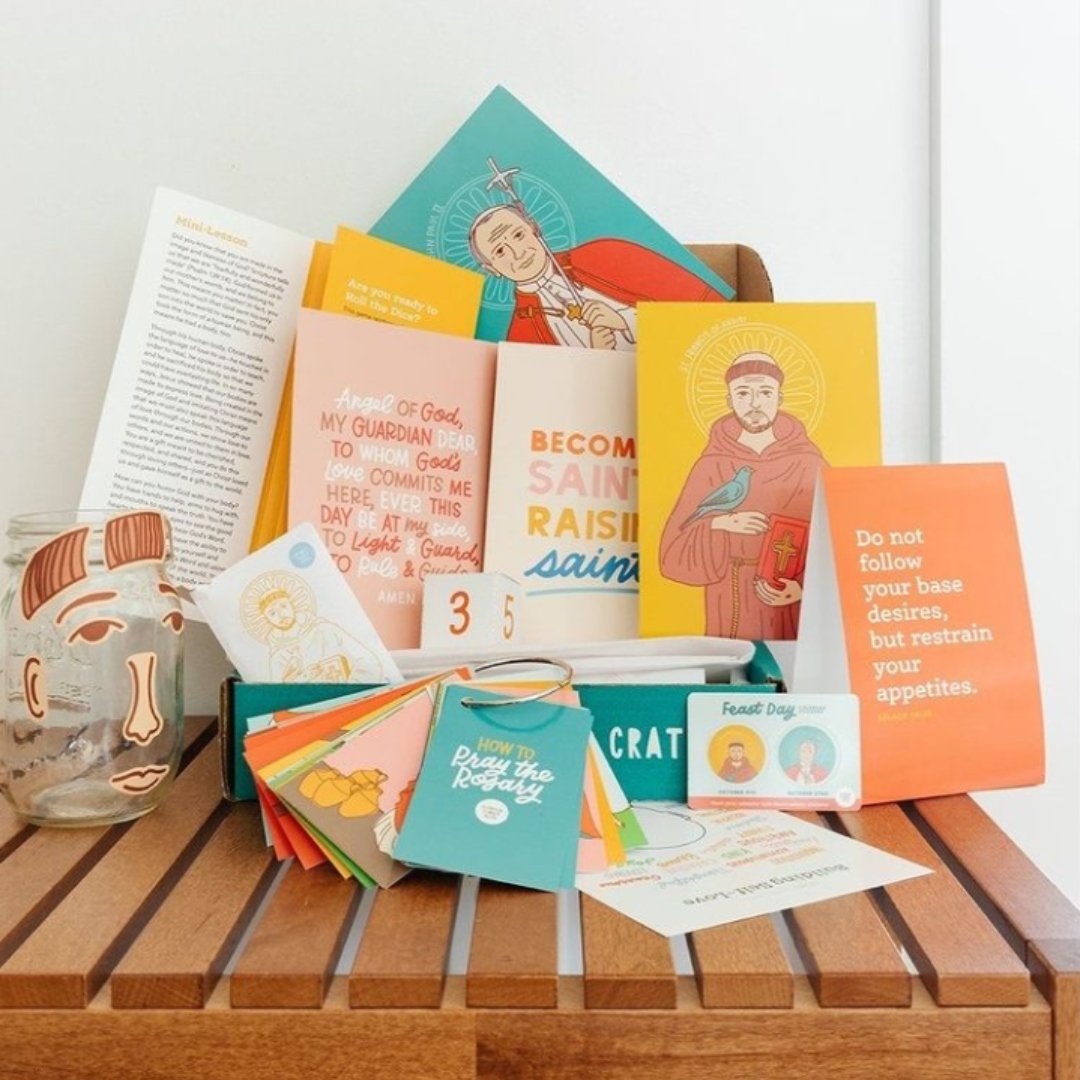 Click to tweet:
Learn how your family can win a box of liturgical-living goodies from Catholic Family Crate! #catholicmom
Would you like to win the Advent Catholic Family Crate for your family?
Leave a comment telling us which item in the Catholic Family Crate is your favorite:
feast day art prints
Spotify playlist
"Beautiful Words" print of a traditional Catholic prayer
hands-on activities
stickers for the family calendar
virtue chat table topper
This giveaway is open to readers in the USA only, and will remain open through 12:01 AM Tuesday, November 2. One winner will be chosen at random from all comments left on this article. Winner will be notified by email and will have 48 hours to claim their prize. Unclaimed prizes will be awarded to alternate winners.
---
Copyright 2021 Shannon Whitmore
Images copyright 2021 Shannon Whitmore, all rights reserved; photo of contents of Catholic Family Crate courtesy of CatholicFamilyCrate.com, all rights reserved, used with permission.
About the Author
Shannon Whitmore currently lives in northwestern Virginia with her husband, Andrew, and their two children, John and Felicity. When she is not caring for her children, Shannon enjoys writing for her blog, Love in the Little Things, reading fiction, and working in youth ministry. She has experience serving in the areas of youth ministry, religious education, sacramental preparation, and marriage enrichment.