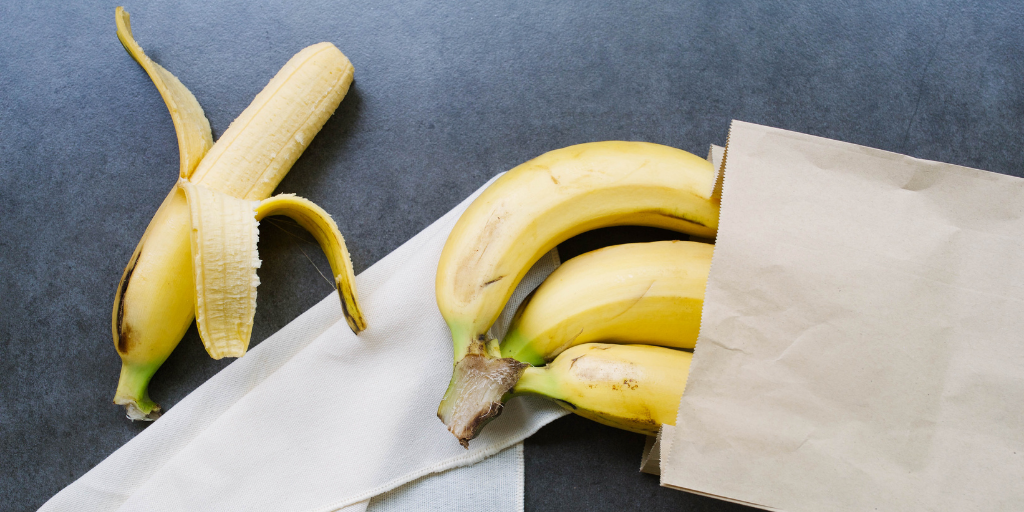 Déborah Xavier-Mis ponders how the loving presence of God in her daily life can easily go unnoticed.
One day in the spring of 2020 (before Covid), as I was getting ready for the next day's meeting with a group of volunteers to organize a Catholic retreat for women, I realized I ran out of bananas. (Side note: in my house, bananas, eggs, and milk are staple foods! And even though we can survive without them, that week was a little different because my husband was out of town and would not be back for another week. I was in my third trimester of pregnancy and I did not want to bring my 2.5-year-old grocery shopping during flu season.) Anyway, the point is: we ran out of bananas.
I had a quick thought, which at the time I did not think of as a prayer because I did not need any divine intervention for grocery shopping, right?
I thought: "Oh, God, we are out of bananas. What can I do? Tomorrow is a school day for my daughter, and I have committed to go to Mass as soon as I drop her off and to go volunteer with the retreat team right after. I will not have time to get bananas. Should I skip Mass and get the bananas? ... No … Well, I could bring my toddler to get bananas with me and we will just get them and get out and that should be ok … Nah … not worth it … You know what? What if there are bananas being given out at the church?" I have seen baked goods being given out at this church all the time. Sometimes there are cupcakes left over after our Bible study groups, but bananas I had NEVER seen before!
That is how my day went: my daughter and I had not been able to talk with my husband for the past two days because of his work trip. On that morning he was available to chat, so we talked with him and left a little late for school and Mass. At this point I had completely forgotten about my bananas. I rushed to drop off my toddler and joined Mass just after the homily. I met the volunteer team for a morning of work and went on to pick up my daughter. I had to cross a big meeting room to get to her classroom, and in the middle of the room there was a cart with bananas with a sign that said: "Please, take me home!"
There was nobody around. I had to read it twice to make sure I was getting the message correctly. And yes, it says what I read first. Free bananas! I took four with a smile, thanking God in my heart. I put them in my purse, thinking to myself, "We will have blessed bananas this week!"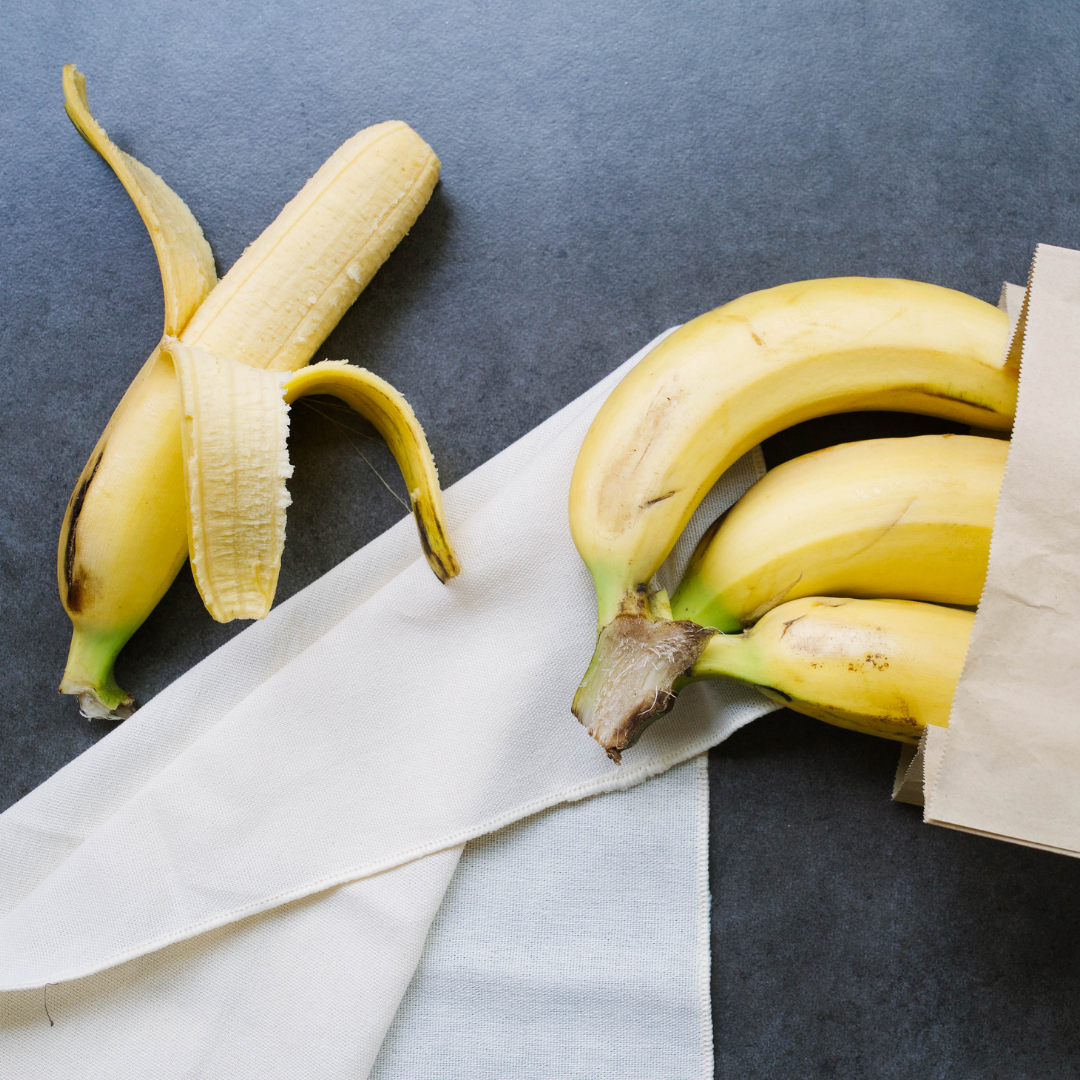 At that moment I felt that the Holy Spirit was whispering in my ear that when I decided to choose the best part (God, Eucharist, going to Mass), everything else would be taken care of! Dare to ask God anything in prayer! He cares for you! From your bananas to the miracle of giving birth to healthy babies! Dare to ask Him!
I got my daughter, and as I drove home this rush of happiness and energy just filled me up. When I got a minute of quiet, I thought about all the events of that morning. I could clearly see how God always listens and cares for each one of us. He cares, even, to send me bananas! Wow! THANK YOU, GOD!
Click to tweet:
Something that happens daily, and sometimes goes unnoticed: the presence of God in my life, daily miracles that pass by as ordinary or random. #catholicmom
I got my Bible to read the Gospel and it struck me that we were in Ordinary Time in the church calendar. Ordinary, by definition, is something common, usual, habitual, not special, something that happens regularly. And that was exactly what it was: something that happens daily, and sometimes goes unnoticed: the presence of God in my life, daily miracles that pass by as ordinary or random.
The homily from Pope Francis on that day was inspired by the First Reading (2 Samuel 6, 12b-15, 17-19) about the great joy expressed by King David and the people of Israel for the return of the Ark of the Covenant to Jerusalem. The Pope pointed out that we also experience this joy and celebrate "when we are with the Lord" in our parishes or villages. And we need to continue this celebration at home, at work, anywhere we go. We need to shine His light wherever we are because we are His seeds and we are all called to evangelize and share the joy of feeling God's presence, feeling how close He is to us. The Pope said, "Without joy in the heart a Christian is not fruitful." And that is what we are called to be: fruitful Christians.
THANK YOU, GOD, for your daily presence in my life. Thank you for caring for me, my family, and each one of us in ALL our needs. Thank you for letting us know that we are not alone! Lord, please give us the grace to see You in our ordinary lives and to shine your light upon people around us. Amen!
---
Copyright 2021Déborah Xavier-Mis
Image: Canva Pro
About the Author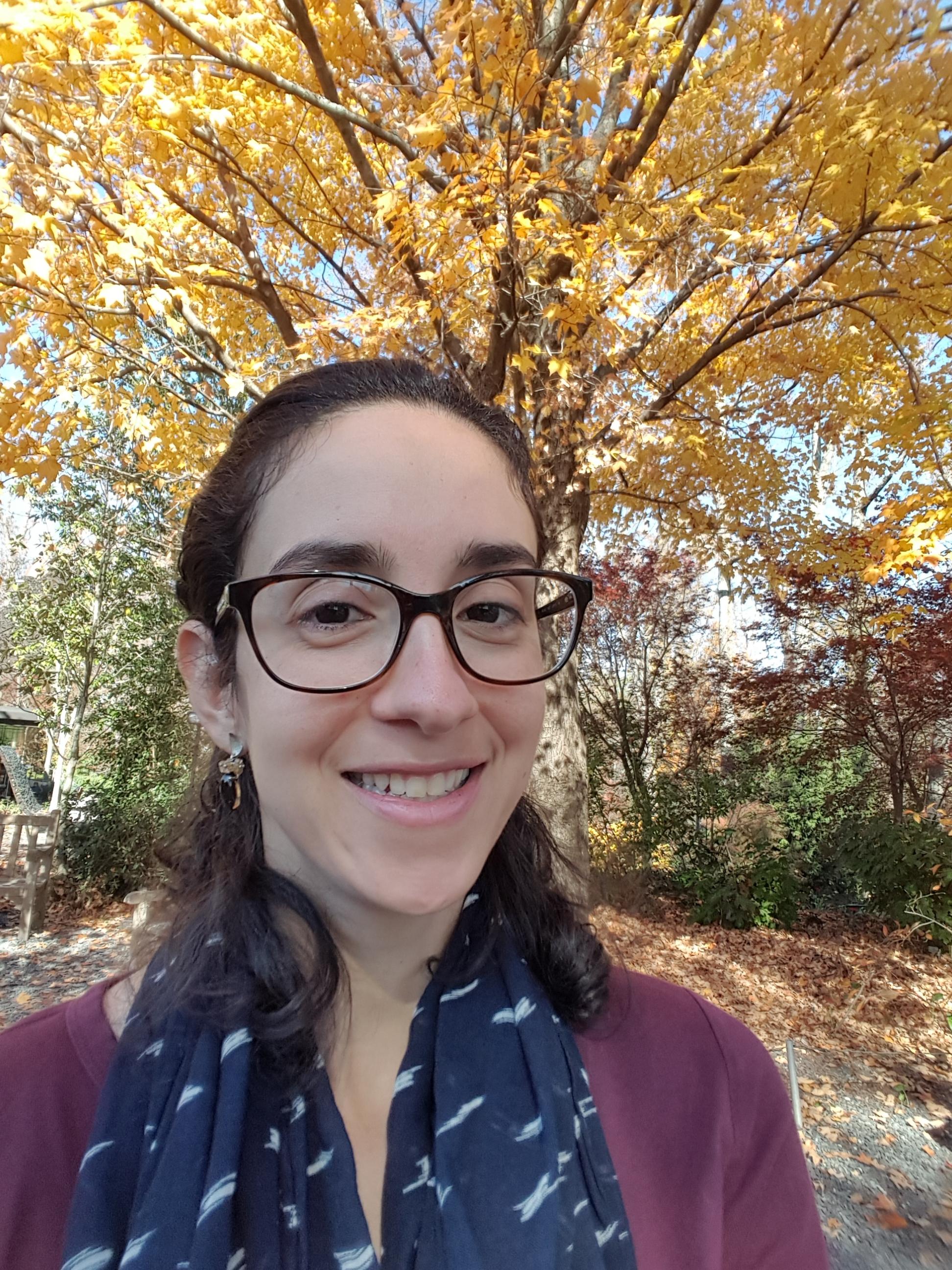 Déborah Xavier-Mis is a Catholic wife, mother, and agronomist. Deborah enjoys spending time with her family, outdoor activities, gardening, running, reading, and writing. She is a cradle Catholic and acknowledges that motherhood has deepened her faith. She connects to God through nature and by watching her kids playing.