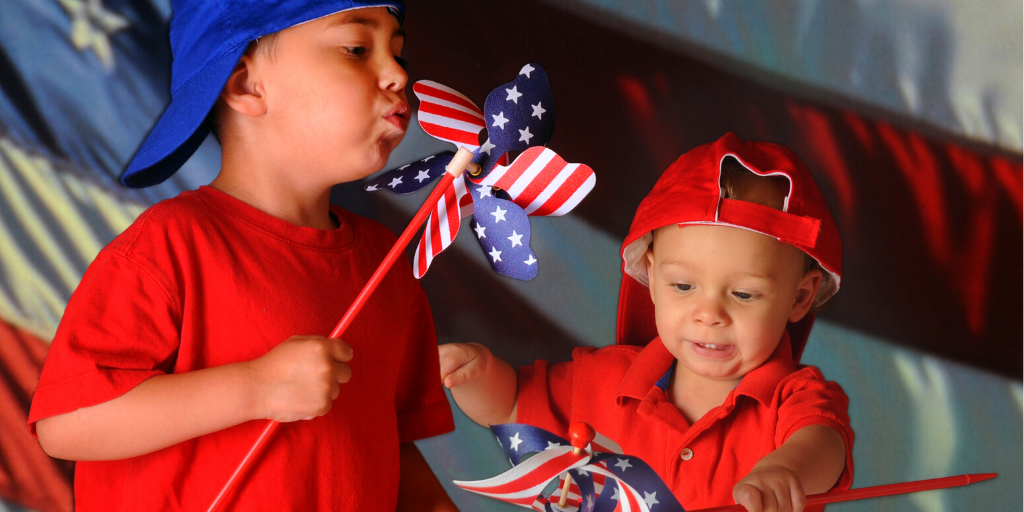 Katie Fitzgerald suggests five picture books for helping American kids develop a love of country.
---
With Memorial Day and the Fourth of July on the horizon in the U.S, I have been thinking about the picture books I find most helpful in instilling a sense of patriotism in my children. There are five favorite titles that really stand out from the shelves in our home library.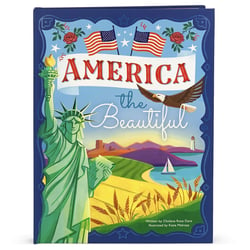 America the Beautiful is written by some of the staff at Cottage Door Press under the pen name Cholena Rose Dare. In a series of colorful and dynamic two-page spreads, this book celebrates various aspects of American life: food, roadside attractions, inventions, state flowers and birds, national parks, and more. This is a truly joyful book, blissfully lacking in any kind of cynicism, and it provides young readers with a sense of American ideals, history, and hope. There is no overarching narrative thread, but it's a really fun book for kids to pore over and point out what is interesting to them. My trivia-loving 8-year-old is an especially big fan.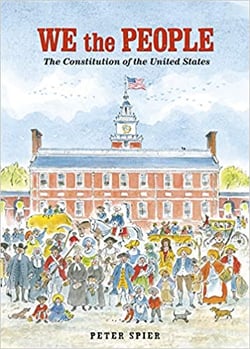 We the People: The Constitution of the United States by Peter Spier also takes a celebratory tone in its look at our American culture. The text is taken from the preamble to the Constitution, and each line of text is accompanied by a series of small drawings portraying how groups of diverse Americans across the country implement the ideals expressed by the words. For elementary-aged kids, this is a great introduction to what is included in the Constitution and how this document influences the lives of all Americans.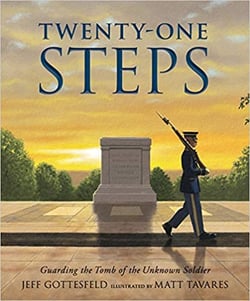 In Twenty-One Steps: Guarding the Tomb of the Unknown Soldier, Jeff Gottesfeld and Matt Tavares remind readers of the cost of freedom. The narrative is written in the voice of the unknown soldier as it traces the history of the tomb and shows the guards steadfastly maintaining their post regardless of weather conditions. The tone of the book is very serious and somber, but it does a wonderful job of emphasizing the deep respect Americans have always had for military men and women who sacrifice their lives for our freedoms. It is an especially moving book to read for Memorial Day, but it is an appropriate topic to discuss all year round.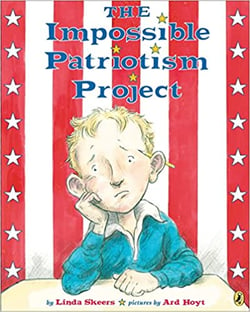 Striking a perfect balance between somber and light-hearted is The Impossible Patriotism Project, written by Linda Skeers and illustrated by Ard Hoyt. This is the story of Caleb, whose teacher assigns a class project asking her students to create something showing the meaning of patriotism. Caleb, whose dad is away serving in the military, struggles to find inspiration at first, even as his classmates decide to focus on Abraham Lincoln, the Liberty Bell, and the U.S. map. Finally, he realizes that his dad, serving his country, is a true patriot, and he designs a project in tribute to him. The fanciful illustrations in this book keep it from becoming too bogged down in serious subject matter, but the appreciation of our troops and their families still comes through very strongly.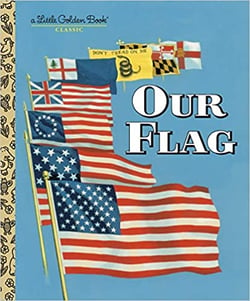 Finally, Our Flag by Carl Memling and Stephen Cook is a vintage Little Golden Book that has stood the test of time and is still in print. In child-friendly text and illustrations, this book relates the significance of a country's flag and the history of our own star-spangled banner. It includes information about the national anthem and the pledge of allegiance, and it touches on the lives of historical figures such as Betsy Ross and George Washington and provides some basic information about the American Revolution. It has everything I could want in an introduction to the United States for young children.
Saint Josemaría Escrivá said, "Love your own country: it is a Christian virtue to be patriotic." Reading these books with kids provides a great opportunity for properly cultivating this virtue.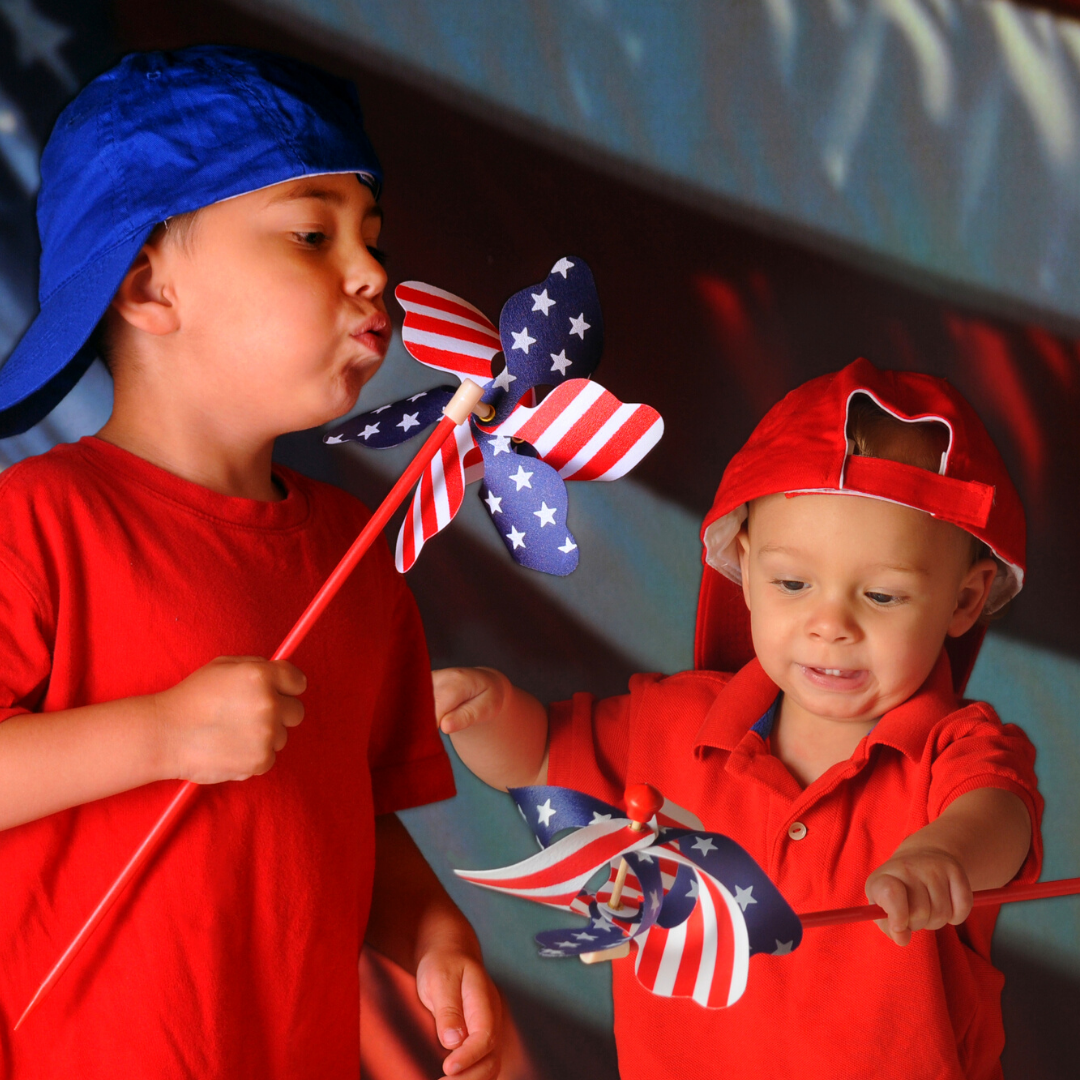 ---
Copyright 2022 Katie Fitzgerald
Images: Canva Pro
About the Author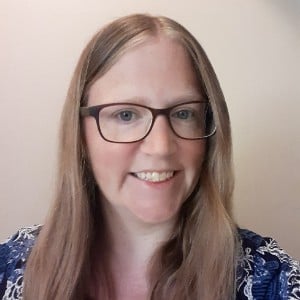 Katie Fitzgerald is a former children's librarian turned stay-at-home, homeschooling mom. She and her librarian husband live in Maryland with their five children, the youngest of whom are boy/girl twins. She has published two textbooks for librarians, and she writes about homeschooling, books and the reading life from a Catholic perspective at ReadAtHomeMom.com and on Instagram @read.at.home.mom.