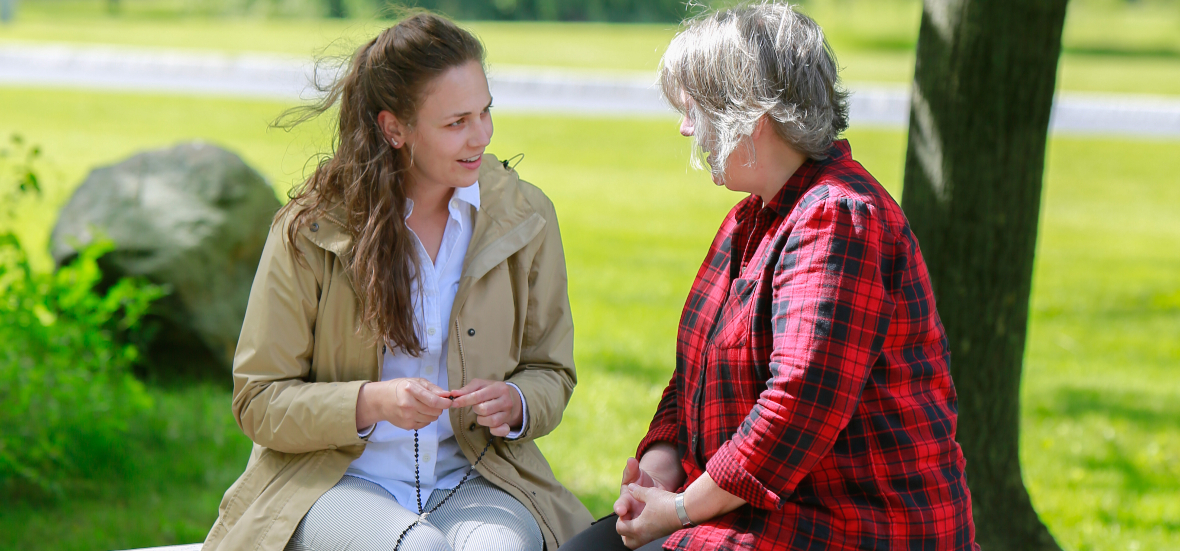 Kelly Guest offers tips for combating the distractions that challenge us while we pray the Rosary.
When I was in the convent, we prayed the Rosary immediately following Vespers every evening. Even as a sister, I found praying the Rosary difficult. My mind often wandered back to the happenings of the day or forward to what I still had to do. I had hoped that when I became a religious sister all those types of distractions would disappear and I could pray a holy Rosary. Apparently, even the convent is not a safe haven from distractions.
Let me share with you some of the things I learned from the good Nashville Dominicans that still help me today in persevering in praying the Rosary.
First, be assured that God is pleased with our efforts. Our distractions themselves can become part of our prayers. When our minds wander, give those concerns to God, and return to reflecting upon the mystery.
When meditating on the Rosary, try putting yourself in the mystery. For instance, while praying the third Joyful Mystery, the Nativity, can you imagine yourself as the innkeeper's wife? What would you think, when bringing a blanket to the poor couple, you find a bunch of shepherds crowded around the newborn child laying in a manger? What a crazy story they told about angels! Would you believe?
Can you picture yourself as St. Veronica while praying the fourth Sorrowful Mystery? Would you be that brave? The look Jesus gave you after you wiped His Face! What's more, He left that impression for you to hold on to! Can you imagine? You know you have His image within you, right?
Placing myself at the scene of the mystery is one of my favorite ways to pray the Rosary. Sometimes, however, questions arise while thinking about the mystery at hand.
While praying the fifth Sorrowful Mystery, I wonder if Mary cried while standing beneath the cross. I mean, did she wail, like the women Jesus met while carrying the cross? Or did the tears fall silently as she pondered all these things in her newly-pierced heart? Did she hold it together until John took her to his home and then lost it? Did they stay up all night trying to make sense of all that happened that day? Did Mary and John find comfort in Scriptures, like we often do when suffering?
When Mary was assumed into Heaven, the fourth Glorious Mystery, were all the apostles there? Did they witness her Assumption, as they did Jesus' Ascension? Or did they discover an empty tomb again, like they did on Easter Sunday? Inquiring minds want to know.
Once in a while, I get stuck on a word or phrase while contemplating a mystery. It is amazing to me how much the Holy Spirit can inspire just from a simple word or two.
The second Luminous Mystery, the wedding feast at Cana, includes Mary's last recorded words in Scriptures: "Do whatever he tells you." Then, I ponder what Jesus may be asking of me. As I pray, I ask Mary to help me to always do God's will.
When I pray the second Glorious Mystery, the Ascension, the simple word "Go" stands out to me. Jesus commands the apostles to go, teach, and baptize before going back to Heaven. Hearing Jesus say "Go!" helps me to look forward to whatever Jesus might have in mind for me today. Where will He send me? Whose path will I cross? Who might l I teach today? Lord, please let me be ready.
The Hail Marys in a decade of the Rosary are like sand in an hourglass. They keep time. Sometimes, I regret having to move on to another mystery because I am having a good meditation. Other times, a mystery can come and go, and I hardly thought about it. But I keep praying and try harder the next decade.
Moreover, when I find it most difficult to pray, I actually choose to pray the Rosary. Even if I know I will not be able to concentrate on the mysteries at all, I still pray it. Why? Because there is comfort in saying the names of Jesus and Mary over and over again. And power.
CLICK TO TWEET
When I find it most difficult to pray, I actually choose to pray the #Rosary. #catholicmom
So, persevere in praying the Rosary. Try putting yourself into the mystery. Ask questions. Get stuck on a word or two. If your thoughts should wander, refocus and set your mind on things that are above (cf. Col. 3:2). Mary is there to help. And the Spirit that overshadowed her wants to bless you with insights to ponder in your own heart.
Please feel free to leave one of your own reflections on a mystery below. I love being stirred by others' pious thoughts. Let's inspire one another!
---
Copyright 2020 Kelly Guest
Image copyright 2017 Holy Cross Family Ministries. All rights reserved.
About the Author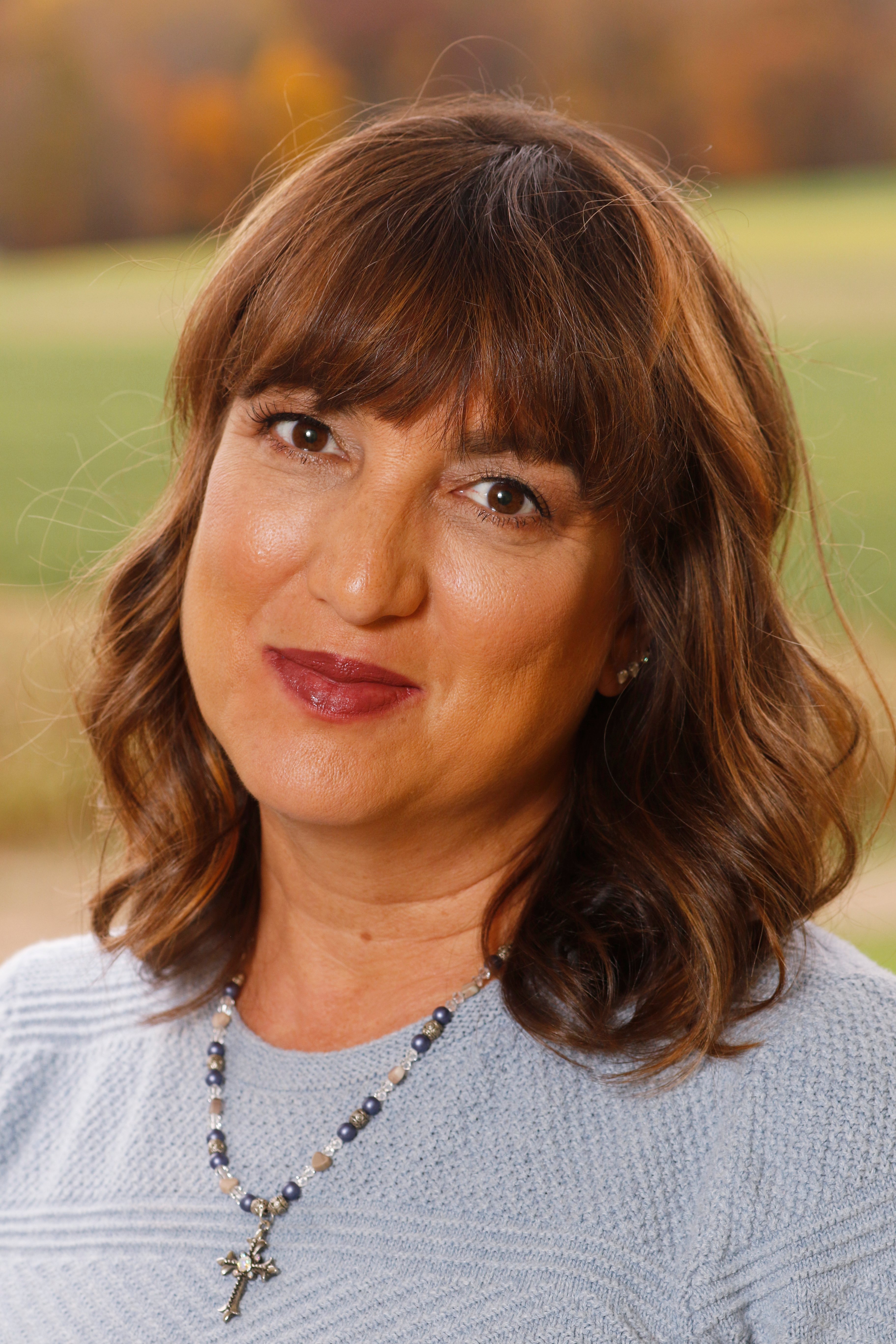 Kelly Guest was blessed to be a Dominican Sister of St. Cecilia for five years. There she received the many graces she draws upon today as a wife and mother of nine children. Wishing to share with other moms encouragement on our quest to become holy through motherhood, she blogs at Nun2Nine.com and CatholicMom.com. You can also find her on Twitter and Instagram @nun2nine. Kelly's book, Saintly Moms: 25 Stories of Holiness, is due out October 1, 2021.