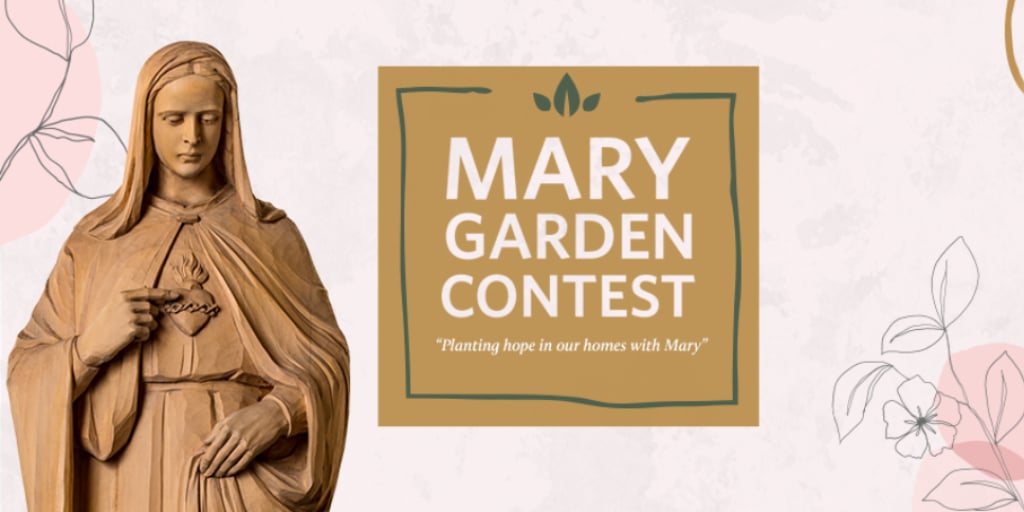 Fr. Jim Phalan, C.S.C., National Director of Family Rosary and Catholic Mom Chaplain, announces the 2021 Mary Garden Contest.
Get ready for the 2nd Annual Museum of Family Prayer Mary Garden Contest! It is to be launched officially on May 24, the Feast of Mary, Mother of the Church, but now, as it is Earth Day, we want to give a "heads up" to all you gardeners and gardener "wannabes" so you can include this in your garden planning.
What's this about?
It's not about trying to compete with Better Homes and Gardens!
It is about the importance of strengthening Christian hope and affirming life as we, the human family, navigate our way out of COVID. It is about doing something really concrete to give witness to Christ our Life by creating beauty and peaceful places for families, family prayer, and personal meditation. A Mary Garden says that the beauty of the Holy Trinity shines through all creation. Jesus Christ, born of the Virgin Mary, has risen from the dead to inaugurate a New Creation. The rebellion of our first parents got us locked out of the garden of Eden, but now a Mary Garden is a sign of His New Life!
What is a Mary Garden? Creating them is a very old tradition. Strictly speaking, a Mary Garden is an enclosed garden filled with flowers and herbs whose names all speak of Our Lady, planted around a statue of the Holy Virgin. However, our contest will open the field a bit. We want to encourage the creation of all sorts gardens and even places of plants and flowers on porches or inside apartments: sacred spaces for you and your family to care for and to go to with our Mother Mary, for prayer, peace, and beauty that grace your hearts and your home with God's presence.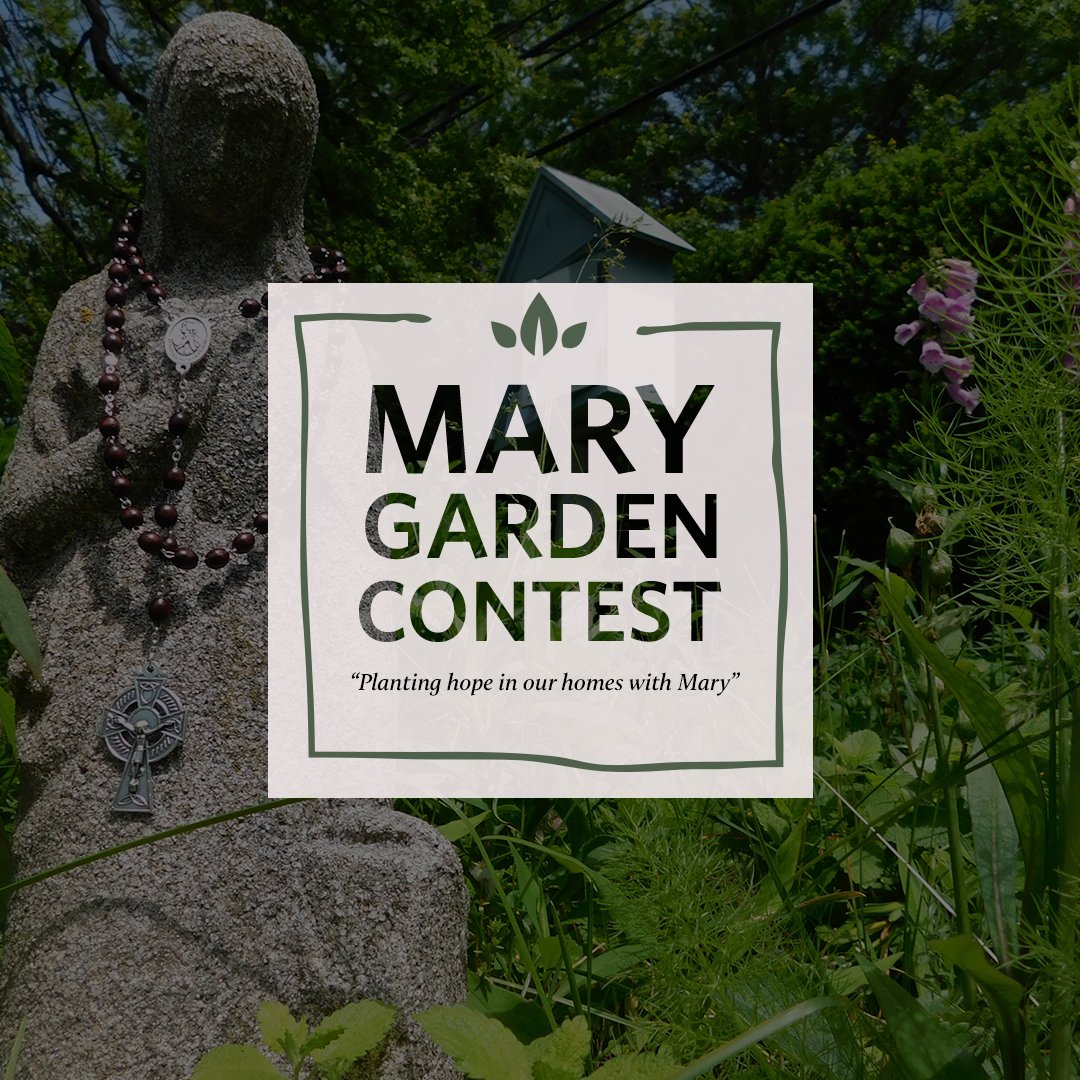 We do suggest including a lot of "Marian" flowers and plants. You may not be aware that there are literally hundreds of them! (See below) Also, include an image of Our Lady. That's an invitation to her to do what she most wants: to bring Christ to your home!
Come May 24 we will formally launch the contest which will conclude with the announcement of this year's winners on August 15, the Feast of the Assumption of the Blessed Virgin.
Throughout the contest this summer, we will continue to celebrate Christian Hope and what it means for us and our families.
For now: as the weather warms up, we want to warm up you gardeners: please start working on your Mary Garden spaces! Watch for more information on the Museum of Family Prayer website and the Family Rosary Facebook page.
God bless all your green thumbs!
Click to tweet:
As the weather warms up, we want to warm up you gardeners: please start working on your Mary Garden spaces! #catholicmom
This list of flowers and their meanings may help you get started.
Rose – Roses have been associated with Mary since the earliest days. They are a symbol of her glory and sorrow. Roses are often known as the queen of flowers. As such, they are also a sign of Mary's queenship of heaven.
Lily of the Valley - Mary's Tears – Legend holds that when Mary wept at the foot of the cross, her tears fell to the ground and these flowers blossomed. With its pure white flowers, it has also been associated with her Immaculate Conception.
Ox-Eye Daisy - Mary's Star – This flower is associated with the Star of Bethlehem which led the Magi to the Christ child.
Fleur-de-lis - Yellow flag iris – A symbol of the Annunciation, when the angel Gabriel came to Mary to ask her to be the mother of God's son.
Chrysanthemum – All Saint's Flower – This flower is believed to have been present when Christ was laid in the tomb.
Snowdrop - Candlemas Bells – These are said to have bloomed at Candlemas, when Mary brought Jesus to the temple for his presentation.
Gladiolus – the name of this flower comes from the Latin word for "sword" and stands for the sword that would pierce Mary's heart.
Violet – a symbol of Mary's constancy, humility, and innocence.
Marigold – Mary's Gold – a symbol of Mary's simplicity and domesticity. Sometimes also associated with her sorrows.
Carnations – their name reminds one of the Incarnation of Christ. They also are a symbol of the Crucifixion.
Get more information on flowers and herbs associated with Mary.

---
Copyright 2021 Fr. Jim Phalan, C.S.C.
Images courtesy of FamilyRosary.org
List of Marian flowers compiled by Patrice Fagnant-MacArthur
About the Author

Father James Phalan, C.S.C., is a Catholic priest, member of the Congregation of Holy Cross and the National Director of Family Rosary. He served as a missionary for many years travelling the globe to help people come to Jesus through Mary as part of the Family Rosary team. Now he is happy to be serving back at home in the USA!