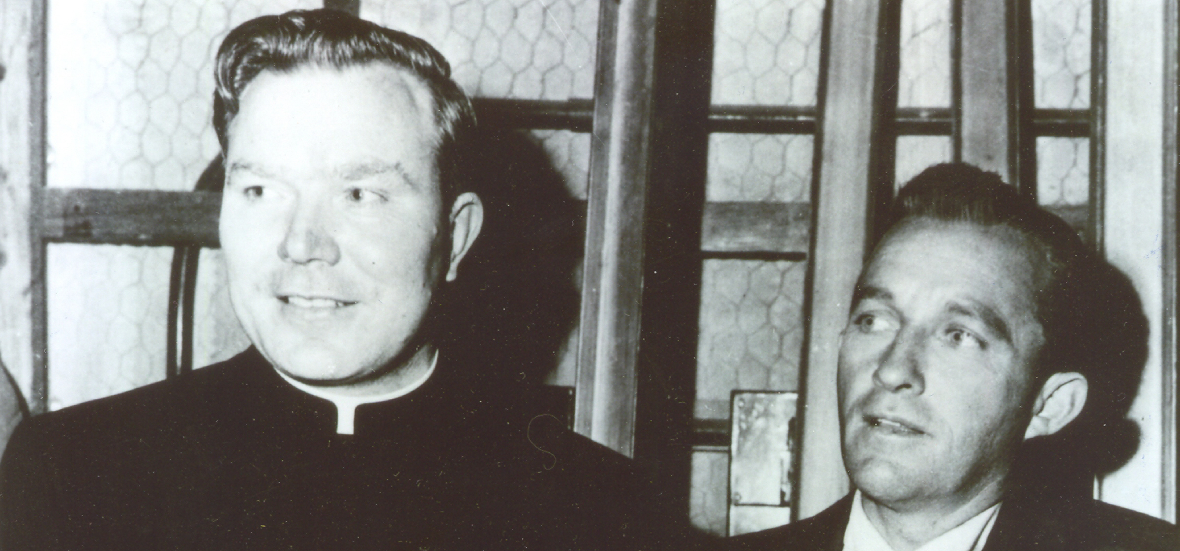 Charlene Rack reviews 'PRAY: The Story of Patrick Peyton,' a documentary about a priest with a timeless message for families.
I eagerly took advantage of the opportunity to enjoy an early screening of this movie (thanks to my connection with Catholic Mom!). I already knew quite a bit about Venerable Patrick Peyton, having learned about him through Fr. Donald Calloway's book, Champions of the Rosary. I had never heard of Fr. Peyton before, and yet he accomplished amazing things back in the 1950s through the 1980s.
Having Irish blood in my veins would have been enough to turn my attention to Fr. Peyton, him being an Irish immigrant, and sporting an unyielding Irish accent. Sure, I was a convert to the Catholic faith, in 1984, but why had no one mentioned him to me?! Especially since I had long been a "follower" of Fr. Solanus Casey (of direct Irish descent, but born in the United States), deeply immersed in the journey of his progression from Venerable to Blessed. Growing up with my Grandma Casey, hearing her stories, and receiving her family Bible recording births from many years back, in Ireland, I'm a sucker for anything linked to the Emerald Isle (especially Catholic saints!). As it was, I unearthed and read everything I could find about Patrick Peyton, and, being blown away by his story, offered to do teachings on him at local youth groups.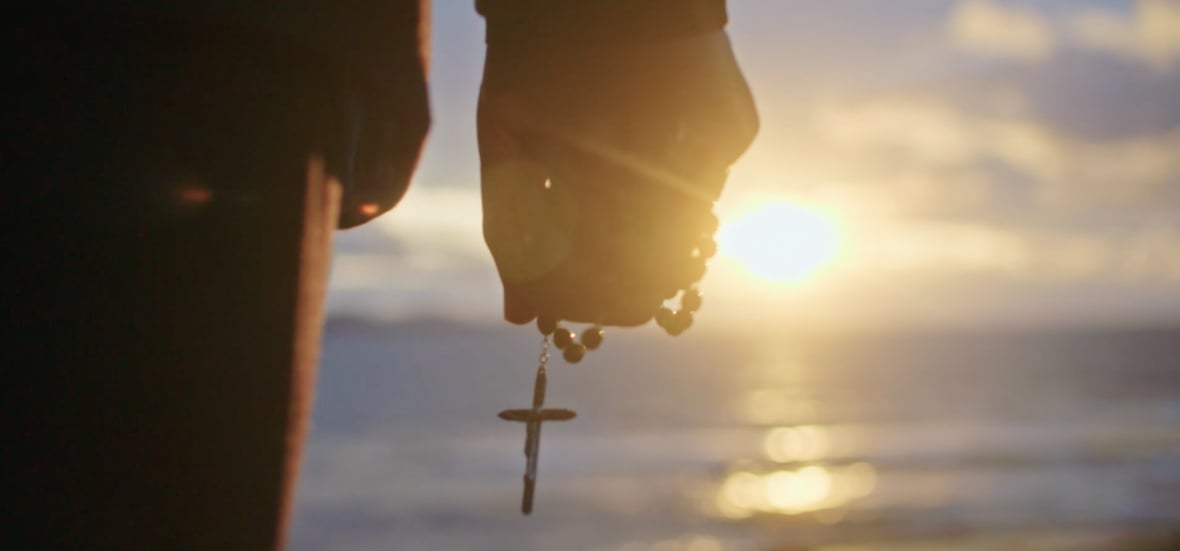 This documentary definitely does him justice, telling about Fr. Peyton's life and his vocation to call people to the habit of a daily rosary with their families, how he held rallies all around the world, several times overcoming near-death illnesses; how he enlisted big Hollywood names to help him get air time for his radio and TV broadcasts, and hosted the largest ever Rosary Rally in Manila, Philippines, in 1985, which attracted over a million people and (many of the faithful claim) brought about the peaceful ousting of the Marcos regime by feeding Marco's soldiers and giving them Rosaries!

In the film are many personal testimonies from families and couples whose lives were changed, whose crumbling marriages were saved, by gathering together and praying a daily Rosary. Venerable Patrick Peyton spread this important message once before, but it was, sadly, buried under by an uprising of cultural discord, wars, and other newsmakers of the late '80s.
What a great, unexpected gift that his message is going out to the world again, at a time when the domestic church really needs to hear it. For my own purposes, I've dubbed it Fr. Patrick Peyton's Rosary Rallies, Reprise. Just when we all need to hear his moving words of hope, Family Theater Productions has skillfully and prayerfully gifted us with this beautiful, life-changing film. Check out their website, pray, and promote this film.
As Fr. Peyton would say, "A family that prays together stays together" and "a world at prayer is a world at peace."
PRAY opens in theaters October 9, 2020.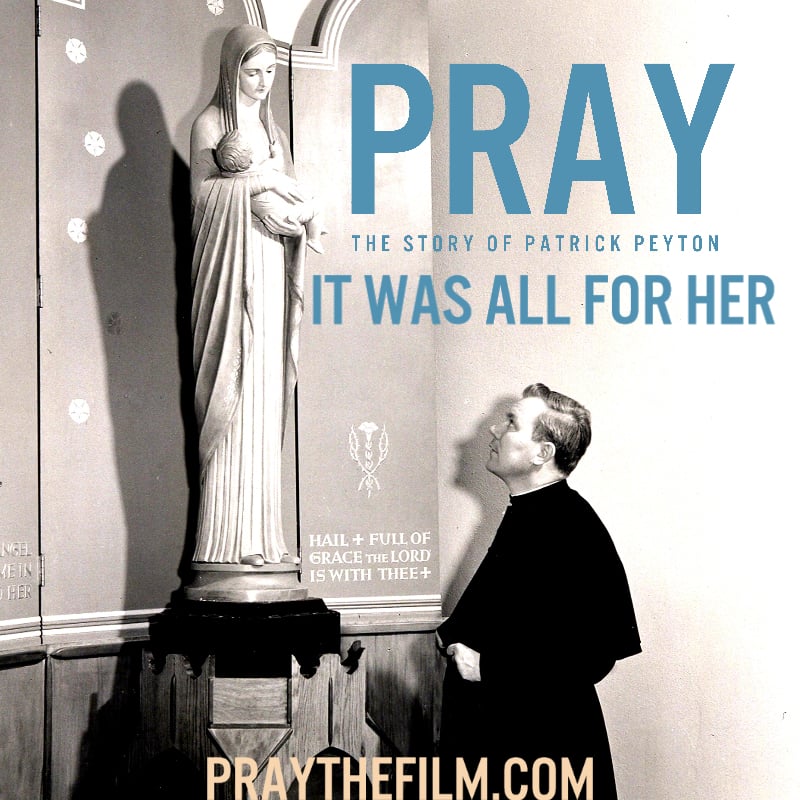 What a great, unexpected gift that this message is going out to the world again, at a time when the domestic church really needs to hear it. #catholicmom
---
Copyright 2020 Charlene Rack
Images courtesy of Family Theater Productions. All rights reserved.
About the Author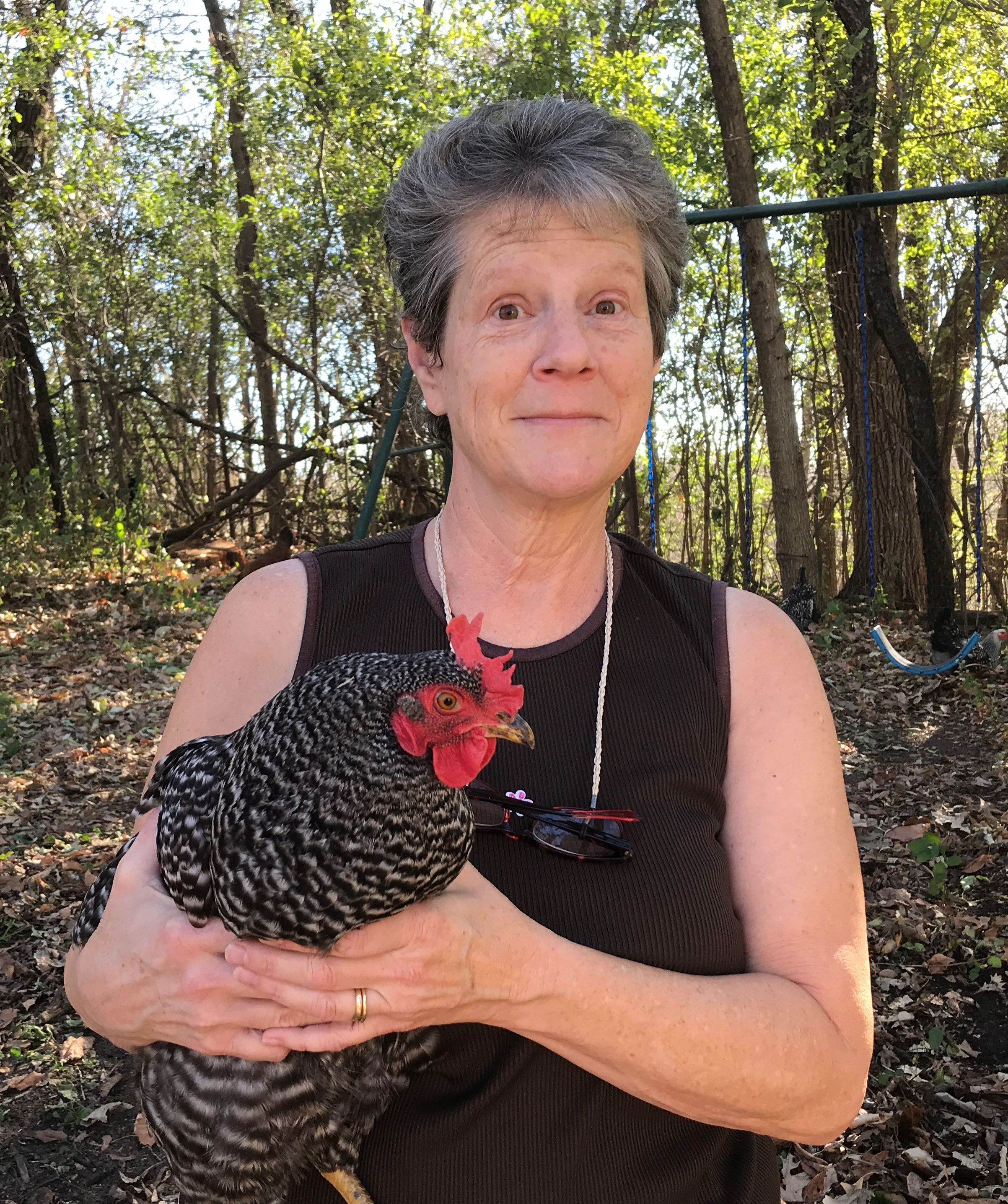 Charlene Rack grew up in the "heartland," moved south to Cincinnati, married a Catholic man, converted to Catholicism, and had three children. Along the way, she's planned many mission trips, youth groups, and pilgrimages to the March for life for teens and young adults - all carried out with her goofy sense of humor and her enthusiastic sense of adventure. Read her blog at Grandma's Coffee Soup.