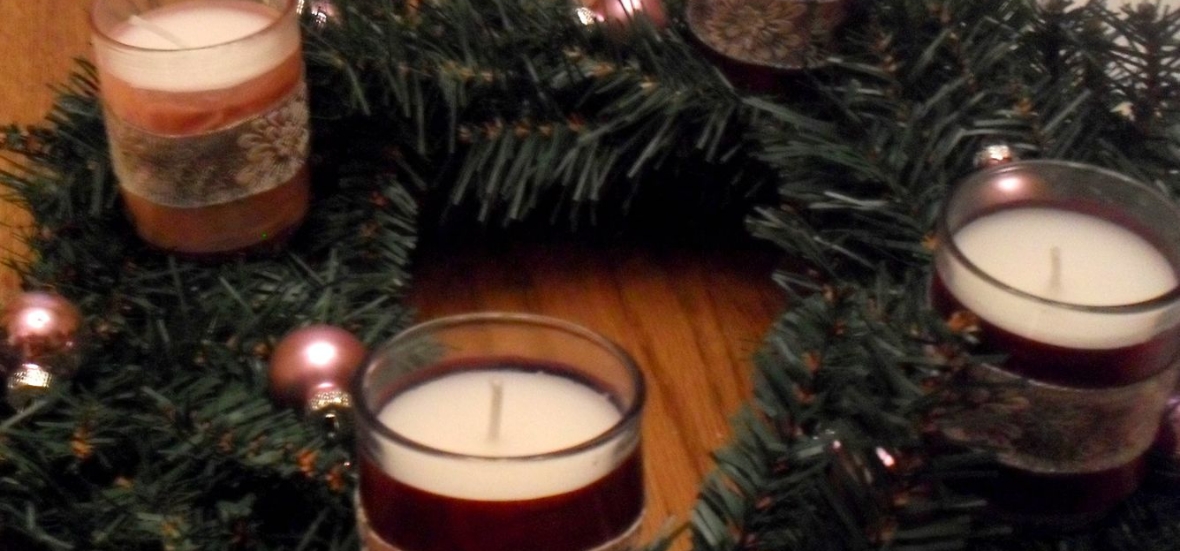 Barb Szyszkiewicz introduces 10 new prayer resources and kids' activity books for Advent: all inspiring and inexpensive.
Advent is less than three weeks away. How will you and your family be praying this Advent? I've gathered up eight prayer resources and two activity books for kids, all of which are inspiring and inexpensive.
For the whole family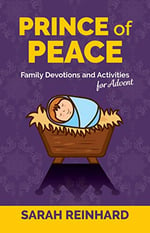 CatholicMom's own Sarah Reinhard's new booklet, Prince of Peace, offers four weeks of family devotions and related activities. The Advent themes of hope, peace, joy, and love are embodied in a weekly activity focused on helping others. The activities are not fancy or complicated, and they don't require an advanced degree in Pinterest. What they do require is an open heart and enthusiasm to spare. Each day's entry includes three parts: Think, Pray, and Act. Families with school-age kids and teens will appreciate the reflections included in this book, and children of that age will be able to contribute significantly to each week's project.
Prince of Peace is available for Kindle; print copies can be purchased at BayardFaithResources.com.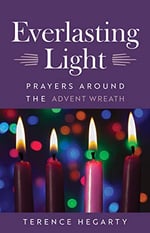 When it's time to light the Advent wreath, begin with a prayer. Everlasting Light: Prayers Around the Advent Wreath by Terence Hegarty is a small, simple booklet with two pages per week, using the same prayer each day of the week and beginning with a meditation. This meditation helps connect Biblical traditions and prophecy with Christian symbolism, so as Advent progresses, you and your family will learn about the Prophecy Candle, how holly and berries foreshadow the Crucifixion, the significance of the colors of the Advent candles, and more. Good for families with older children and teens, or empty-nesters.
Everlasting Light is available for Kindle; print copies can be purchased at BayardFaithResources.com.
If your Advent traditions include a Jesse Tree and you already have the ornaments, children and adults will enjoy a pair of complementary devotionals. Jesus' Family Tree: Praying through Advent with the Jesse Tree by Stephenie Hovland, and Praying the Jesse Tree: Devotions for Advent by Debra Grant, offer age-appropriate daily reflections. The children's booklet, Jesus' Family Tree, includes the Scripture verse for each day, so the child in your family can be the one reading it aloud.
These booklets are available for Kindle (linked above); print copies can be purchased at BayardFaithResources.com.
For you (and your spouse)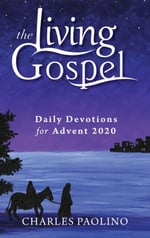 The Living Gospel: Daily Devotions for Advent 2020 by Deacon Charles Paolino of RENEW International offers a rich resource in a small book. Each day's two-page entry includes two short Scripture readings, an original reflection, a call to action, and a closing prayer. The reflections, in the spirit of Pope Francis' encyclical Evangelii Gaudium (The Joy of the Gospel), include relatable real-life anecdotes, historical vignettes and stories from Scripture. The book covers the full season of Advent, plus Christmas Day. Pray through this book by yourself or as a couple!
The Living Gospel is available for Kindle and in print, and is published by Ave Maria Press.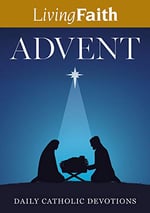 The pocket-sized Living Faith Advent: Daily Catholic Devotions, edited by Terence Hegarty, is a 34-page small-format booklet that's easy to carry anywhere. Multiple authors contributed short daily reflections to this booklet; each includes a line of Scripture, then a reflection for the day, consisting of two or three brief paragraphs. These frequently conclude with a short prayer or call to action.
Living Faith Advent is available for Kindle; print copies can be purchased at BayardFaithResources.com.
For teens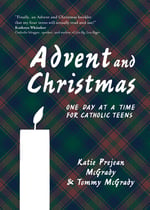 Katie Prejean McGrady and Tommy McGrady, both youth ministry experts and educators, have compiled a booklet for teens that runs from the First Sunday of Advent all the way through the Twelve Days of Christmas. Advent and Christmas: One Day at a Time for Catholic Teens offers three challenges each week based on a weekly theme. Sunday's pages set the scene for the shorter daily reflections through the week. Each day, there's a reflection, an opportunity to Grow Your Soul, a call to action (Feel Ambitious?), and a closing prayer. Saturdays bring an invitation to sum up the week -- a bit of an examination of conscience in a section called This Week's Wins.
Advent and Christmas: One Day at a Time for Catholic Teens is available in print and Kindle format and published by Ave Maria Press.
For seniors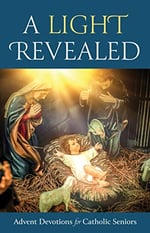 (No, not high-school seniors.) Multiple authors penned reflections for A Light Revealed: Advent Devotions for Catholic Seniors, edited by Terence Hegarty. These authors write about the ordinary in our days and how that relates to our life of faith. Each day's entry begins with a Scripture verse, then a brief reflection and a two-line prayer. Calls to action close out the day, and include another Scripture reading (which is not printed here, so be sure to keep your Bible handy.) While the entries for each day are short, this booklet is offered in a larger format because it is entirely in large type. Other than the type size, this booklet does not appear to be specifically for seniors.
A Light Revealed is available for Kindle; print copies can be purchased at BayardFaithResources.com.
CLICK TO TWEET
How will you and your family be praying this Advent? #catholicmom
Advent fun for kids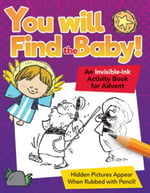 You will Find the Baby! An Invisible-Ink Activity Book for Advent by David Mead is printed on special paper: hidden pictures appear when you rub certain spaces with a pencil. This clever book will provide daily Advent fun for kids as young as 4 (if a grownup or older sibling guides them along). The title page includes an Advent wreath and an explanation of how the candles on the wreath help us count the weeks until Christ's birth. Each day's half-page entry includes a prompt to read a selection from Scripture (you'll need a Bible for this) and a picture, which will be completed when the reader rubs the end of a pencil in the indicated spot to reveal a message or picture.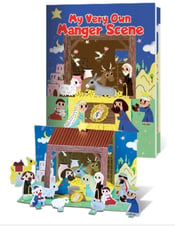 My Very Own Manger Scene: The Story of the Nativity by Anne Neuberger contains a pull-out cardstock section with a complete diorama-style manger scene. Younger children will need help cutting and assembling this project. The book itself breaks down the story of Christ's birth line by line, offering background information about the time and place where Jesus was born in an age-appropriate way, inviting conversation between parents and children. Topics to consider include how Mary would protect baby Jesus from the night cold and animals, whom Joseph could approach for help when he found no room at the inn, and what it would have been like for the shepherds and the Magi.
Both these activity books are available only through BayardFaithResources.com.
---
Copyright 2020 Barb Szyszkiewicz
Image: Annie Pilon (2009) Flickr, CC BY 2.0
This article contains Amazon affiliate links; your purchases through these links benefit the author.
About the Author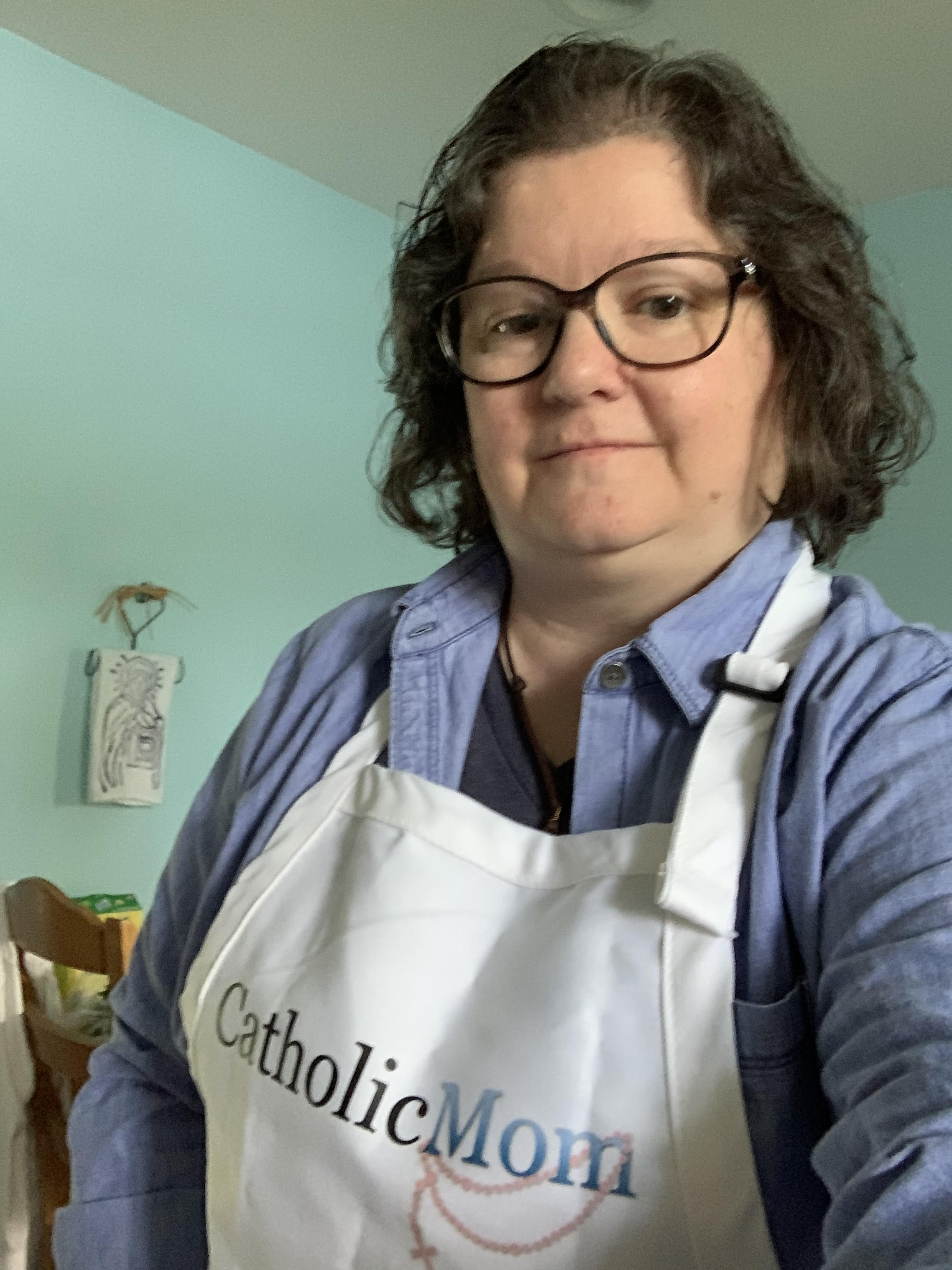 Barb Szyszkiewicz is a wife, mom of 3 young adults, and a Secular Franciscan. She is editor at CatholicMom.com. Barb enjoys writing, cooking, and reading, and is a music minister at her parish and an avid Notre Dame football and basketball fan. Find her blog at FranciscanMom and her family's favorite recipes with nutrition information for diabetics at Cook and Count. Her booklet, The Handy Little Guide to Prayer, is available now from Our Sunday Visitor.