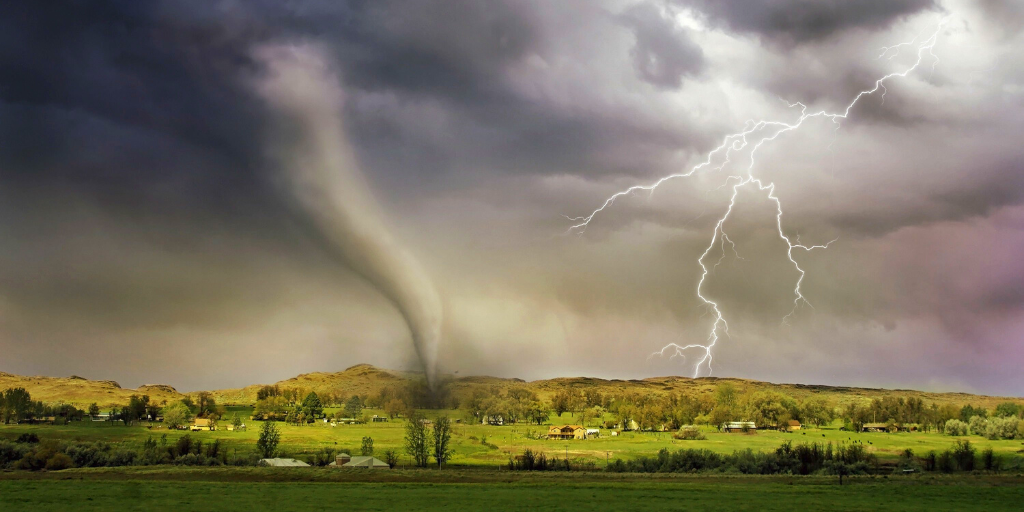 Patrice Fagnant-MacArthur reviews a new book with action-packed stories of miraculous rescues, written by Catholic Mom contributor Kathryn Griffin Swegart.
---
Have you ever had the experience of being inexplicably rescued from a dangerous situation? Author Kathryn Griffin Swegart OFS has. She was saved from certain death in the midst of a tornado, a rescue she credits to her guardian angel.
In Rescued: True Stories for Catholic Kids, Swegart shares stories of supernatural encounters with angels or heroic people who put themselves at great risk to save the lives of others. While these stories are aimed at kids in the 8- to 12-year-old range, adults can appreciate them as well.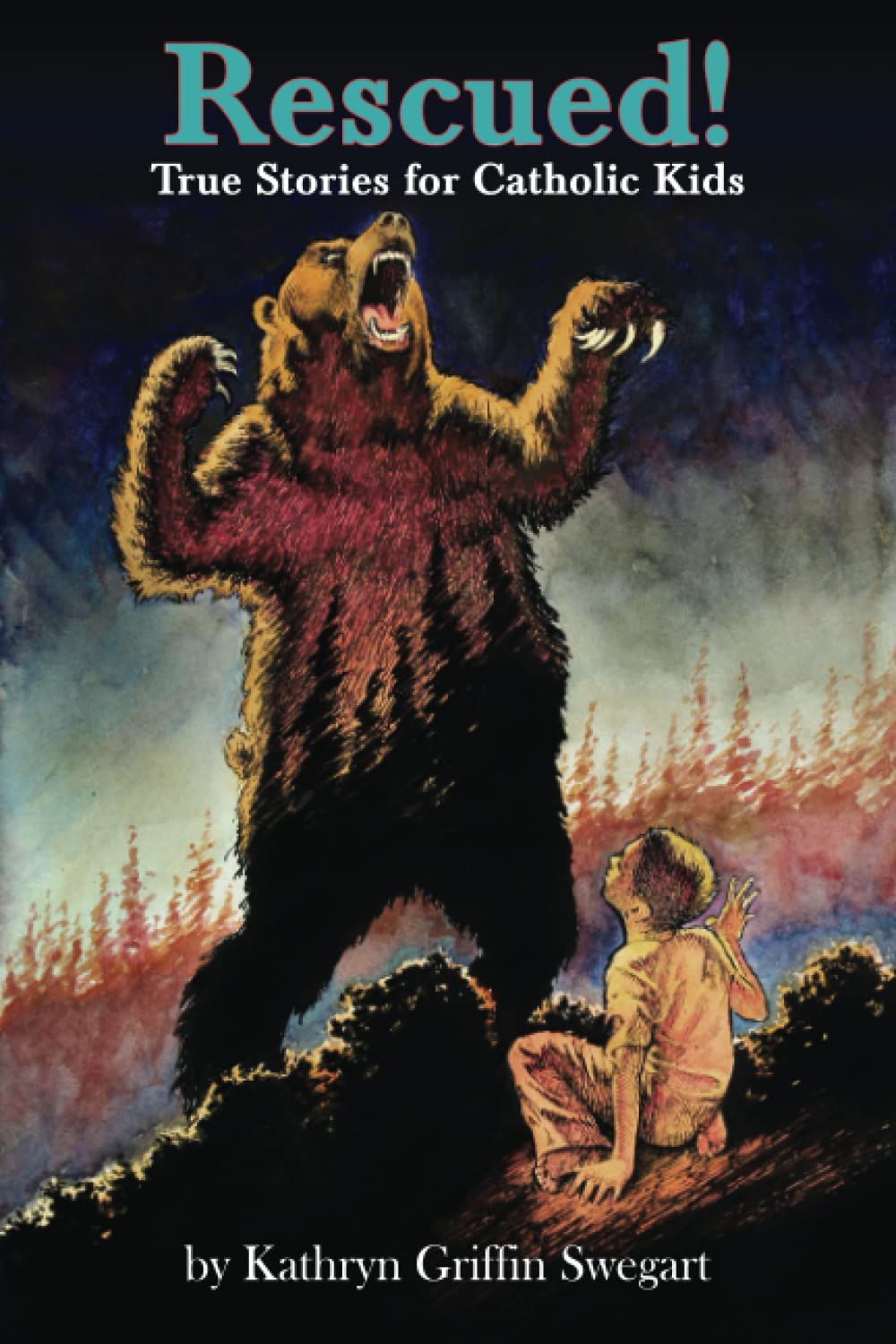 Some of the stories included are the biblical story of St. Peter being rescued from prison by an angel; St. Patrick, who was being held as a slave in Ireland and was led by God to escape to a ship 200 miles away; the miraculous rescue of a 10-year-old boy in an earthquake in 1915; two German soldiers saved during World War II; and the protection of St. John Paul II by the Blessed Mother when he was shot in 1981. My personal favorite story is about the incredible abilities of a St. Bernard dog working to save pilgrims in the Alps in 1805. In all, ten stories of incredible rescues are included. Each story is short, perfect for a quick read in the morning or before bed.
One of the most interesting features of the book is the "Facts Behind the Stories" included at the end of the book. In that section, Swegart includes extra information that didn't fit well in the retelling of the stories but is often just as fascinating.
Rescued: True Stories for Catholic Kids is the third book in the Catholic Stories for Kids series. The other books are Miraculous: Catholic Mysteries for Kids and Heavenly Hosts: Eucharistic Miracles for Kids. All three are wonderful and would be a great addition to any home, parish, or Catholic school book collection.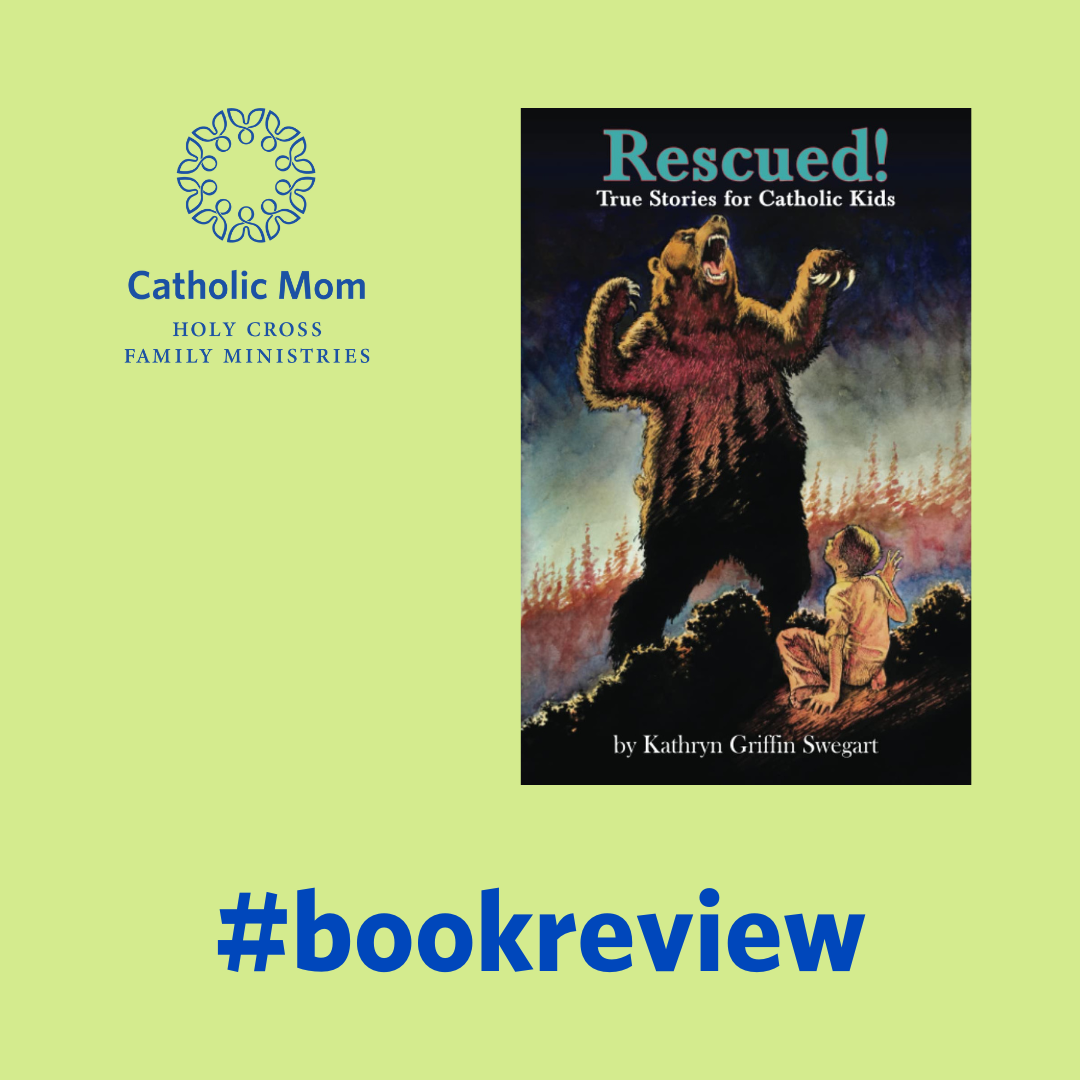 ---
Copyright 2022 Patrice Fagnant-MacArthur
Images: Canva
This article contains Amazon affiliate links, which provide a small compensation to the author of this piece when purchases are made through the links, at no cost to you. Thank you for supporting our Catholic Mom writers in this way.
About the Author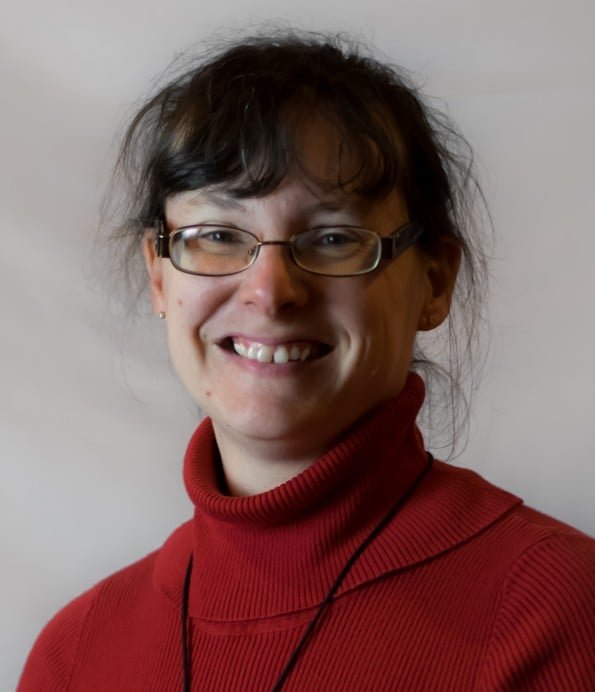 Patrice Fagnant-MacArthur has a Master's Degree in Applied Theology and is the author of The Catholic Baby Name Book, The Power of Forgiveness, and Our Lady of La Salette: A Mother Weeps for Her Children. A mother of three, she is the editor of TodaysCatholicHomeschooling.com as well as a freelance writer and editor.