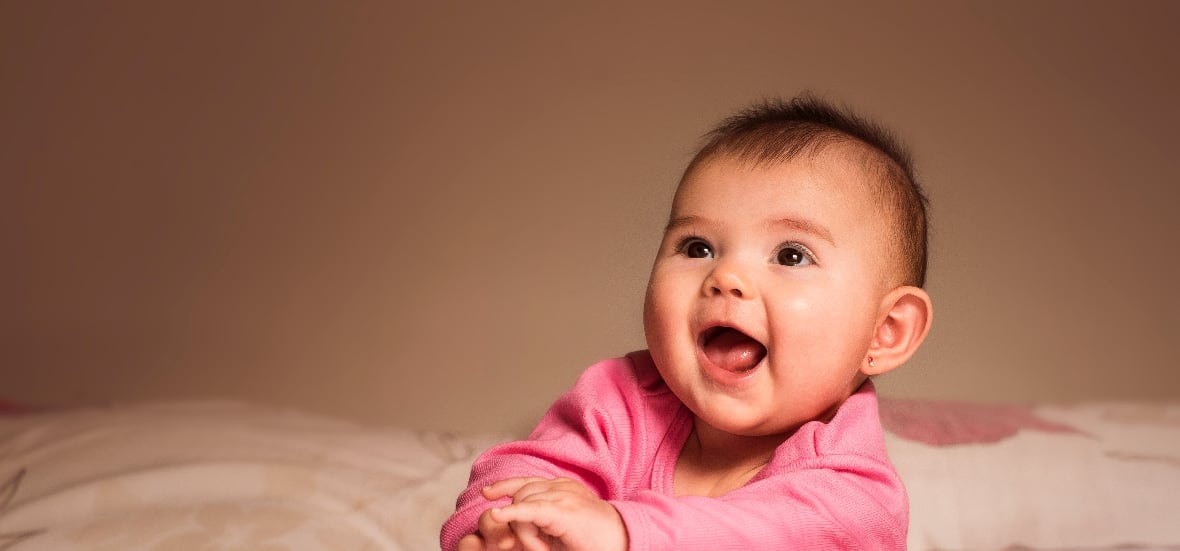 Kate Towne looks to the birth names of beloved saints as an alternative way to find the perfect name for your baby.
In my work with families seeking Catholic names for their babies, I've found that many don't realize or consider that many saints have more than one name attributed to them, which can be used to name a baby in their honor. I wrote recently on CatholicMom about saints who are mostly known by — and named after — their nicknames (please excuse the appearance of the article, as the kinks from the site redesign get ironed out); today I want to talk about birth names vs. religious or papal names.
St. Edith Stein and St. John Paul II might be the two saints that best illustrate my point. These are the names I mostly see them called — Edith and John Paul — and I know many babies named after both. But Edith Stein was her birth name, while Teresa Benedicta of the Cross was her religious name. Interestingly, she is the only saint I can think of who's mostly referred to by her birth name — generally, a saint's religious name (if they have one) is the one that's most familiar to the faithful. In St. Edith's case, I wouldn't be surprised if Edith is preferred to Teresa by parents who want to name a daughter after her, since the Teresa names have so many other patron saints.
St. John Paul II is so beloved that many people know the Karol/Karl/Carl/Charles names (for both boys and girls) can be given in his honor, after his birth name, and many have — I know of so many little ones named Charles, Caroline, Karolina, and other variants after our beloved JP2. And certainly John Paul is rampant as a given name among Catholic families!
In fact, all of our Venerables, Blesseds, and Saints who took or were given religious or papal names in life have names that were given to them by their parents at birth, which belong to them just as much as their later religious/papal names. I've employed the tactic many times in my baby name consultations of looking for the birth names of beloved saints to see if they might work better than the more well-known religious or papal name for particular families. Some reasons include:
The saint's more well-known name might not be the parents' style or taste
The saint's more well-known name might conflict with an older sibling's name
The parents might have a name they love, or a name they want to use to honor a family member, that doesn't appear to be a saint's name
(This strategy can be particularly helpful for those families who want a non-Western name, as there are saints from every area of the world.)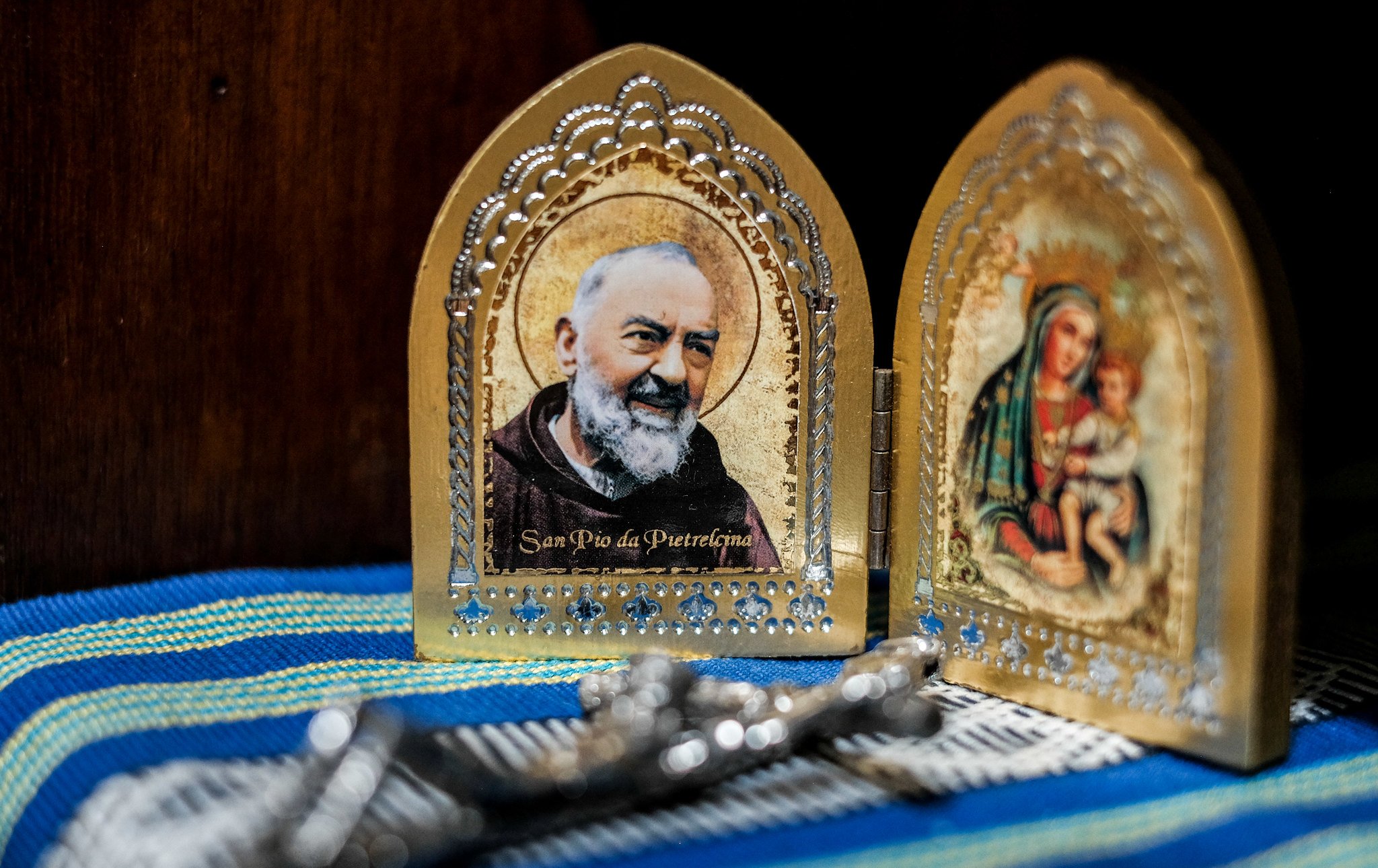 All of these reasons are totally legitimate, and fairly easy to work with in terms of finding a Name Saint. Some holy people whose birth names I've researched for these reasons include:
Bl. Solanus Casey (full religious name: Francis Solanus)
Birth name: Bernard Francis (nicknamed Barney)
St. (Mother) Teresa of Calcutta (full religious name: Mary Teresa)
Birth name: Anjezë (Agnes)
St. Maximilian Kolbe (full religious name: Maximilian Mary [in his native Polish: Maksymilian Maria)
Birth name: Rajmund (Raymond)
St. Damien de Veuster (also known as St. Damien of Molokai)
Birth name: Jozef (Joseph)
St. (Padre) Pio of Pietrelcina (Pius)
Birth name: Francesco (Francis)
St. Catherine Labouré
Birth name: Zoe
St. Irene of Thessalonica
Birth name: Penelope
Bl. Archangela Girlani
Birth name: Eleanora (Eleanor; also sometimes given as Elanor)
If your goal is to have the saintly connection with your baby's name immediately obvious to others, this strategy likely isn't right for you, but if your goal is simply to have a strong faith connection in your baby's name, it might be perfect — I've seen it give many families a lot of peace and inspiration. I find these online resources helpful when doing this kind of research:
CatholicSaints.info: This web site is invaluable to my work for many reasons, but one of my favorite features is that I can type any name into its search bar and it will give me any result that has that name within the entry, including birth names and other names by which the particular holy people are known. I haven't found any other database of saints' names that allows me to search in this way. It's not a complete database (so if you don't find what you're looking for, try another source), but it has so much information that it's almost always the first place I try. This is extremely helpful if you like a particular name but don't know if it has any saintly connections.
Wikipedia: I know it can't be considered a totally reliable source of information, but for name research I find Wikipedia to be really helpful. Be sure to check the sources, and it's best to use Wikipedia as a jumping-off place for further research — I find that it often points me in the right direction. The entries for Saints include a lot more information than the short profiles offered on CatholicSaints.info.
Google (or your favorite search engine): If all else fails, try searching online with terms like "saint" plus the name in which you're interested.
Sancta Nomina: This is my blog, and I have a lot of posts that include information on saints' birth names! Just type what you're looking for in the search bar, and if at first you don't succeed, try other terms.
Ask me!: Though the sites I offered above are ones I use all the time in my research for families, which you can absolutely do on your own, if you can't find what you're looking for please email me! I have access to a large audience of readers with amazing knowledge of the holy people of our faith — I have learned so much from them, and they love helping others!
I hope you've found these tips helpful as you name your babies!
Look to the birth names of beloved saints as an alternative way to find the perfect baby name #catholicmom
---
Copyright 2020 Kate Towne
Images: (top to bottom): Daniel Reche (2018), Pexels; Bro. Jeffrey Pioquinto, SJ (CC BY 2019), Flickr
About the Author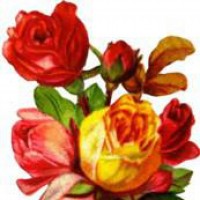 Kate is a writer, wife to a really good man, and mama to their seven boys ages 1 to 15. She shares her thoughts on Catholic baby naming at Sancta Nomina, and her first book, Catholic Baby Names for Girls and Boys: Over 250 Ways to Honor Our Lady (Marian Press, 2018) can be found at ShopMercy.org and Amazon.