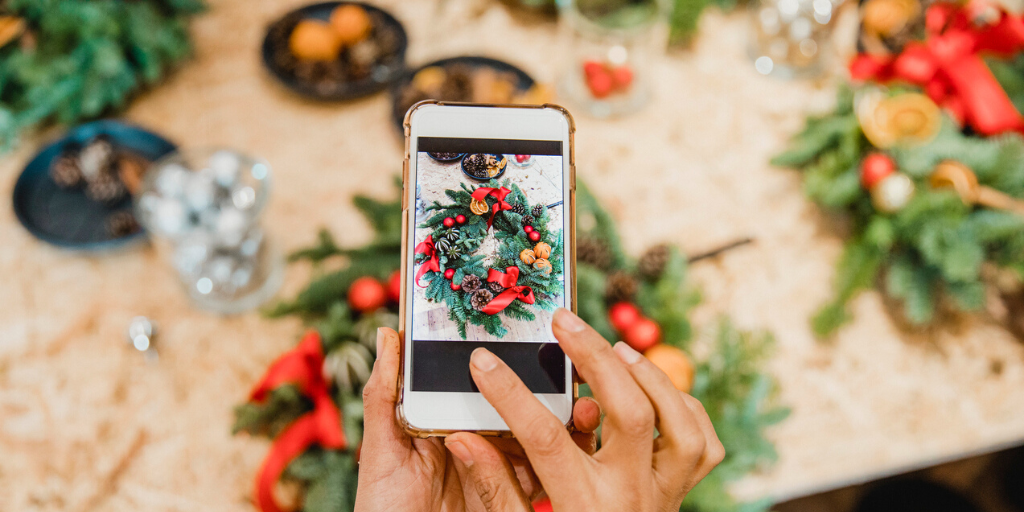 Once again, Catholic Mom is hosting an Advent Instagram/Facebook photo challenge to help keep Christ at the heart of our holiday season. Follow along and share your photos on social media with hashtag: #CMsnapAdvent.
---
It can be incredibly difficult sometimes to keep Jesus the focus of our Advent season. Feeling the pressure of Christmas day with all its trimmings, we often overlook the importance of celebrating Advent! The Snap Advent Photo Challenge, created by my late friend, Laure Lynch and me in 2014, seemed the perfect way to help us focus our attentions on words and themes that kept us grounded in Advent. In addition to being an innovative and entertaining way to evangelize.
As a social media specialist for Catholic Mom, I knew our @CatholicMomCommunity accounts on both Instagram and Facebook would be the perfect place to host the Snap Advent photo challenge, especially because Laure loved being a Catholic Mom more than anything in the world! The Catholic Mom Advent Photo Challenge will use two hashtags — the original #SnapAdvent and new this year #CMsnapAdvent. Instructions on how to participate or follow along can be found below.
How To Participate in #CMSnapAdvent
All the daily photo prompts can be found on the #CMsnapAdvent graphic located both at the bottom of this article and @CatholicMomCommunity on Instagram and Facebook. Each day snap a photo according to that day's theme, or honestly whenever you can get to it — Laure was infamous for being days behind and posting a few at a time or skipping them altogether — there is no wrong way to play along!
Now that Instagram allows posting of photos from your desktop computer, it's even easier to participate in this photo challenge. Another option is creating a carousel roundup at the end of each week!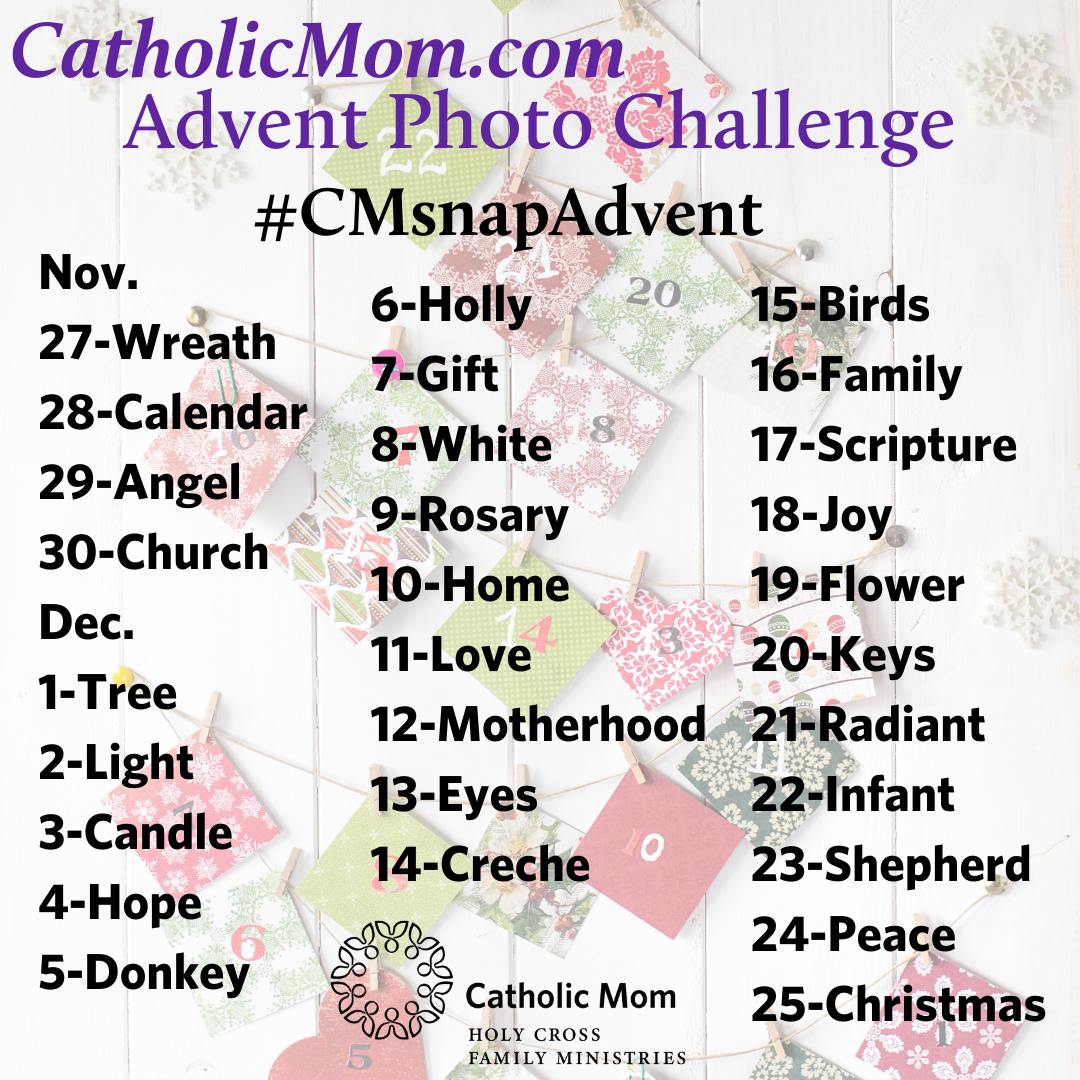 When sharing, be sure to use the hashtags #CMsnapAdvent and #SnapAdvent as well as the day's theme, such as #wreath on Day One. Also, be sure to tag @CatholicMomCommunity on whichever (or both) social platforms.
Click to tweet:
Use our daily photo prompts to participate in the #CMsnapAdvent photo challenge on Instagram. #catholicmom
We look forward to seeing how you interpret each day's prompt/theme. It is also fun to plug in the #CMsnapAdvent hashtag to the Instagram (or Facebook) search and spend a little time scrolling through the images and reflecting on how Jesus fills the season in such unique ways. I loved looking through the years of #SnapAdvent; so fascinating how different our celebrations can look just five years later! Maybe we'll be trendsetters and help coin a new prayer phrase, something to the effect of "social feed divina": the prayerful perusing of your social media!
---
Copyright 2022 Allison Gingras
Images: Canva Pro
About the Author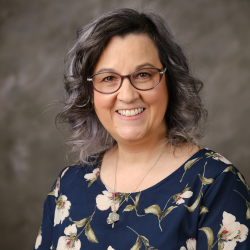 Allison Gingras works for Family Rosary, Catholic Mom and the Diocese of Fall River as a social media and digital specialist. She is the author of Encountering Signs of Faith (Fall 2022, Ave Maria Press). Allison developed the Stay Connected Journals for Catholic Women series including her volumes—The Gift of Invitation and Seeking Peace (OSV). Podcast host of A Seeking Heart with Allison Gingras and a co-host of Catholic Momcast.