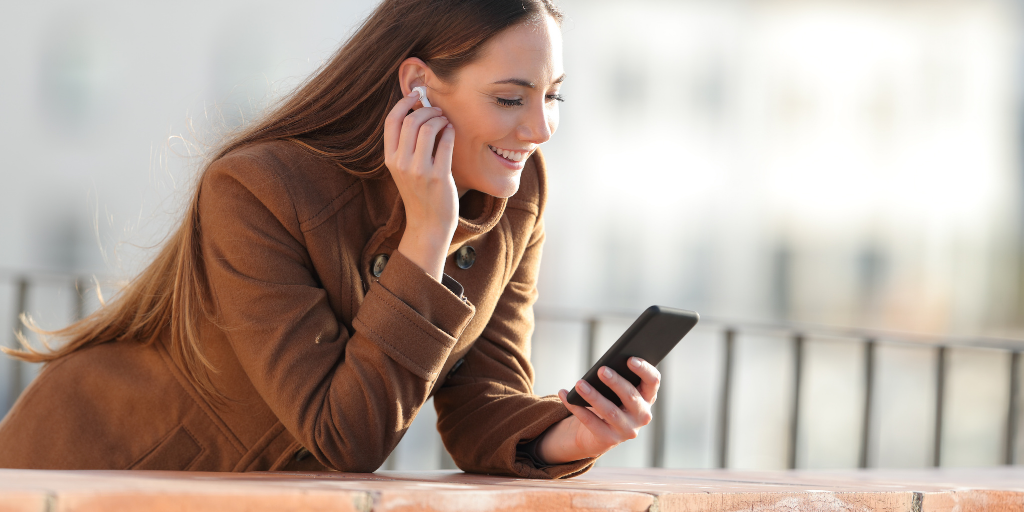 Colleen Mallette recommends kicking off your New Year by following the popular podcast by Fr. Mike Schmitz, which restarts January 1.
On Nov. 8, Susan Ciancio shared an article on CatholicMom about her reflections on Fr. Mike Schmitz' Bible in a Year podcast.It was a wonderful and inspiring piece that excited me about the podcast and also impressed me that she had stuck with it every day this year. When she wrote "I think I will cry on the last day of the podcast" it really hit me that she was so impacted by this new prayer practice and felt a connection to Fr. Mike in welcoming his voice into her life every day for almost a whole year.
As we begin a new calendar year, what better time to start this new way of praying too?! Ascension Press has announced that it will replay all 365 days of the podcast starting January 1, 2022, for anyone who wants to join them for the first, or even second time. What a beautiful way to grow in your faith – hearing 2-3 parts of God's Word being read to you (while you follow along in their Bible or your own, or just listen while doing other things like driving to work), hearing a touching prayer about what was read, then an insightful brief reflection about the verses by an experienced and passionate Catholic priest.
There are several ways to sign up and get reminders, and there are several products you can order to go along with the podcast, including the new Bible in a Year Companion book that just came out summarizing Fr. Mike's prayers and comments from this past year. However, these are not necessary to have in order to just listen and soak up the messages. They can assist you in following along and understanding the timeline created by Jeff Cavins which this podcast is based upon, but don't let that stop you from jumping right in with the start of this new year.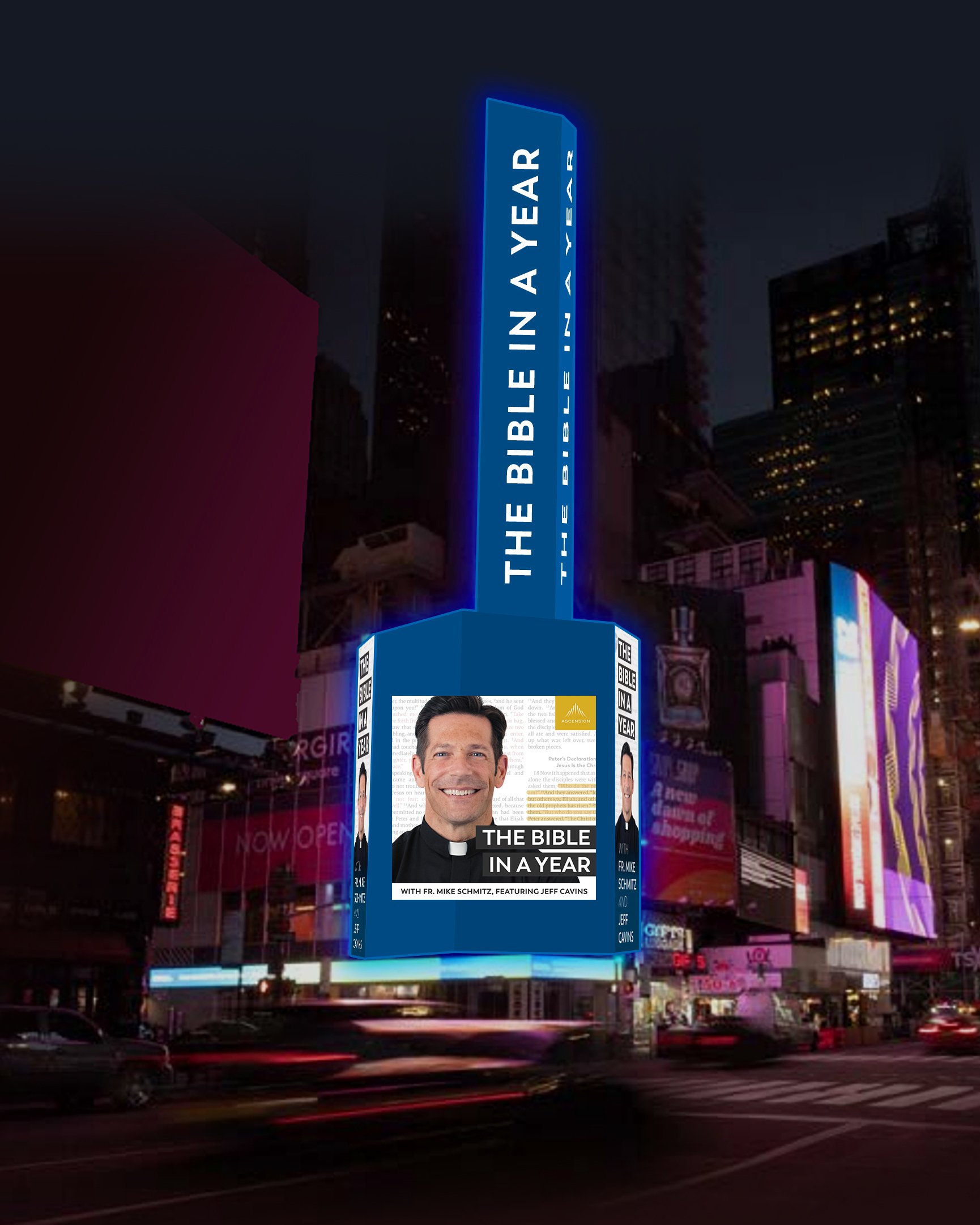 As Susan mentioned in her article, I too remember hearing late last year about this podcast about to come out, and felt overjoyed at also hearing in January of the huge success (it already was the #1 podcast in every category, then continued as #1 or 2 in Spirituality category throughout the year). Even though I didn't jump on the bandwagon and listen daily, I tried to catch an episode weekly and felt a distant connection to the incredible undertaking and impact it was having on the world. During such a crazy year it became a stronghold for hope and peace as Fr. Mike emphasized almost daily that the whole point behind the Bible is God's love for each and every one of us.
As the year went on I made a point of listening to every podcast of the Messianic Checkpoints that covered all four of the Gospels. I listened to them in order whenever I could until I got through them each, then watched the app updates to know when they interrupted the Old Testament readings for the next Gospel. I loved hearing the stories of Jesus come to life in Fr. Mike's energetic voice and then his mini-homily about them, just like being in church at Mass. I know I missed some of the connections he made to the Old Testament readings if I hadn't caught that older episode, but it was good to hear how Jesus' coming to earth fulfilled all of those previous promises God made to the chosen people. Plus, his explanations of the differences and similarities between the four Gospels were insightful and helpful.
After the fourth Gospel in November, Fr. Mike continued through the rest of the New Testament for the remainder of the year. Even though I couldn't quite keep up daily, I dedicated myself to finishing the rest of those podcasts. I really wanted to hear what Fr. Mike's reflections were on the early Church and Letters that I was fairly familiar with already.
Realizing the new level of understanding I got from these New Testament reflections, I saw what I missed by not doing the whole year and decided to keep on going with the restart of the whole plan this month.
Click to tweet:
Fr. Mike emphasized almost daily that the whole point behind the Bible is God's love for each and every one of us. #catholicmom
My point behind this article is to reinforce Susan's article and endorsement of this podcast, but also give you a realistic outlook that devoting 20 to 25 minutes every day can be a challenge. But it's okay if you don't make it every single day; the episodes stay on the site for your access any time you can make it. Listen to it when you can and just keep track of where you left off, but most importantly, don't give up and just keep sticking with it.
You will be blessed in so many ways. Fr. Mike's prayers will wash over you in warmth and love every time you listen. God's Word will seep into your mind, heart and soul gradually in a new way. And the stories that are proclaimed in Mass will make more sense for the rest of your life.
So start your New Year off on the right foot and download the Bible In A Year to your favorite podcast app today!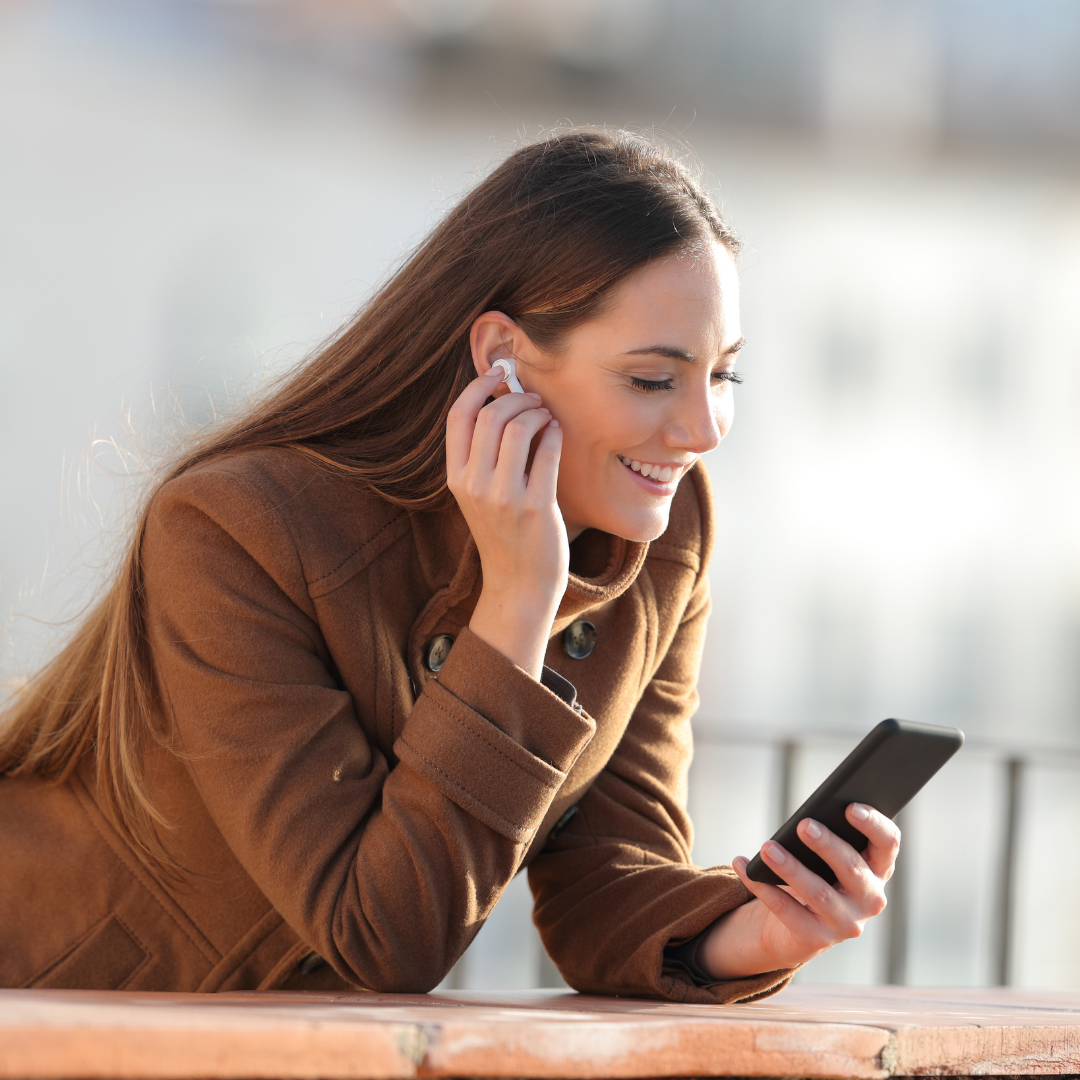 ---
Copyright 2021 Colleen Mallette
Image: Canva Pro; Times Square photo courtesy of Ascension Press, all rights reserved.
About the Author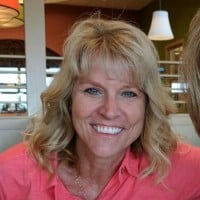 Colleen is the proud mother of three young adults. She loves being a full-time stay-at-home mom and a part-time bookkeeper for her husband. She likes to read, write, scrapbook, and volunteer, and is excited to use her talents to share God's love and the hope of His promises through CatholicMom.com. Colleen is co-author of "In God's Hands, Miracles in the Lives of Moms" and blogs at Colleen's Contemplations.