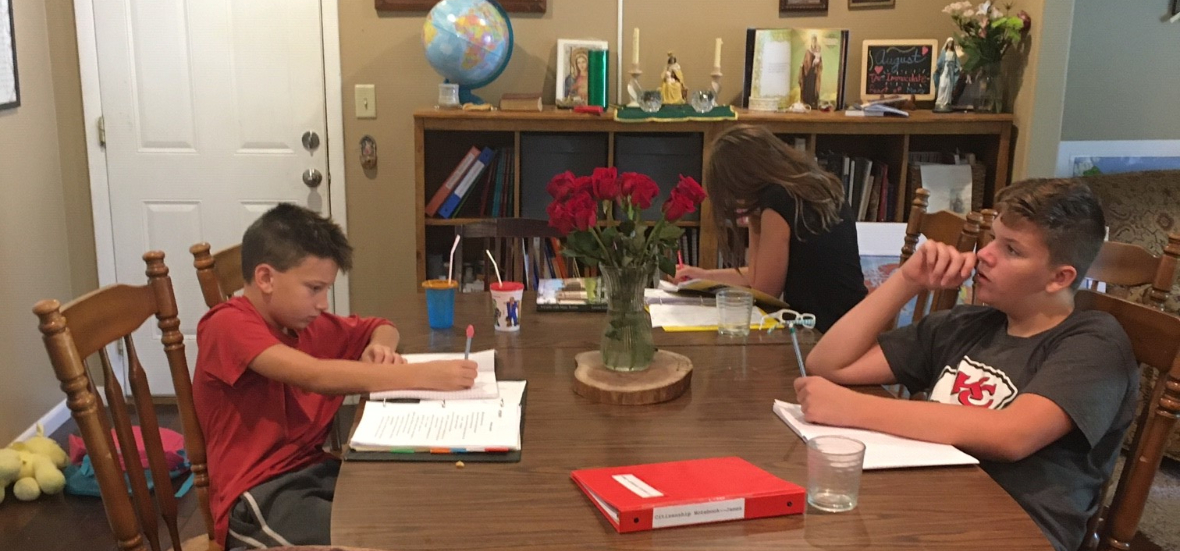 Charisse Tierney shares her family's progress report on the beginning of their first year of homeschooling.
The thought of homeschooling had been on my heart for several years.
A less hectic schedule, freedom to follow my kids' personal learning styles and pace, and time to focus on family relationships and life skills are all reasons that homeschooling appealed to me.
But I was also nervous about some of the challenges. Juggling little ones while trying to teach middle-school math, hoping my kids would actually listen to me, and finding new ways to socialize without being immersed in the school setting were all worries that gave me pause.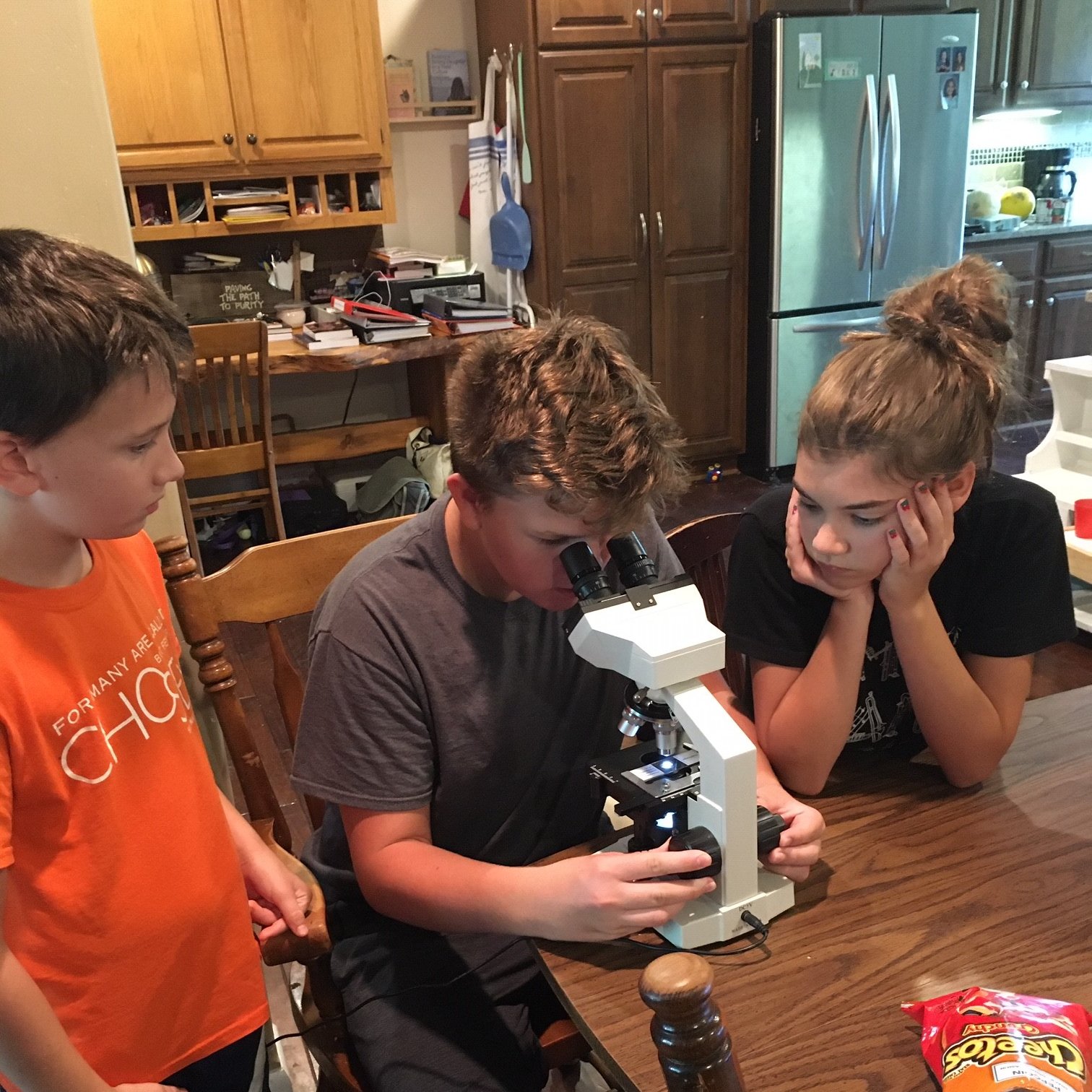 As our family prayed about this upcoming school year, I had to answer God's call. And as we've started this homeschool journey with four school-aged kids, a three-year-old, a one-year-old, and a 16-year-old who is continuing to attend his Catholic high school, I'm quickly learning some ways to not only survive, but to thrive.
Remember that my littlest ones are a part of our homeschool, too.
Sometimes my littlest ones need my attention at the most inopportune times. If I remind myself that "school" for my one-year-old consists of helping her wash her hands, cuddles after a diaper change, or time spent exploring outside, it helps me to see her need for attention as a part of our homeschool day rather than a frustrating interruption. Having prepared activities on hand for my youngest ones, along with independent work for my older kids, also helps me balance the needs of various ages.
Implement loop schedules.
A loop schedule consists of a list of various subjects to be covered. Rather than assigning subjects to a strict time slot on a specific day, you can simply work your way down the list as you cover each subject. This way, if something unexpected comes up and you don't get to as much work as you had hoped, you aren't "behind." You just pick up where you left off in your list the next time you sit down to work. While I like to schedule subjects like math and reading every day, a loop schedule allows a lot of flexibility for subjects like music, art, and Greek mythology. By continuing to loop our way through the list, we also make sure that we get to those subjects that are easy to push aside day after day.
No matter what, I gather all of my kids around me in the afternoon for what we call "Symposium" and work only on a few loop subjects. We relax and revel in the beauty of good music, quality art, and classic literature together.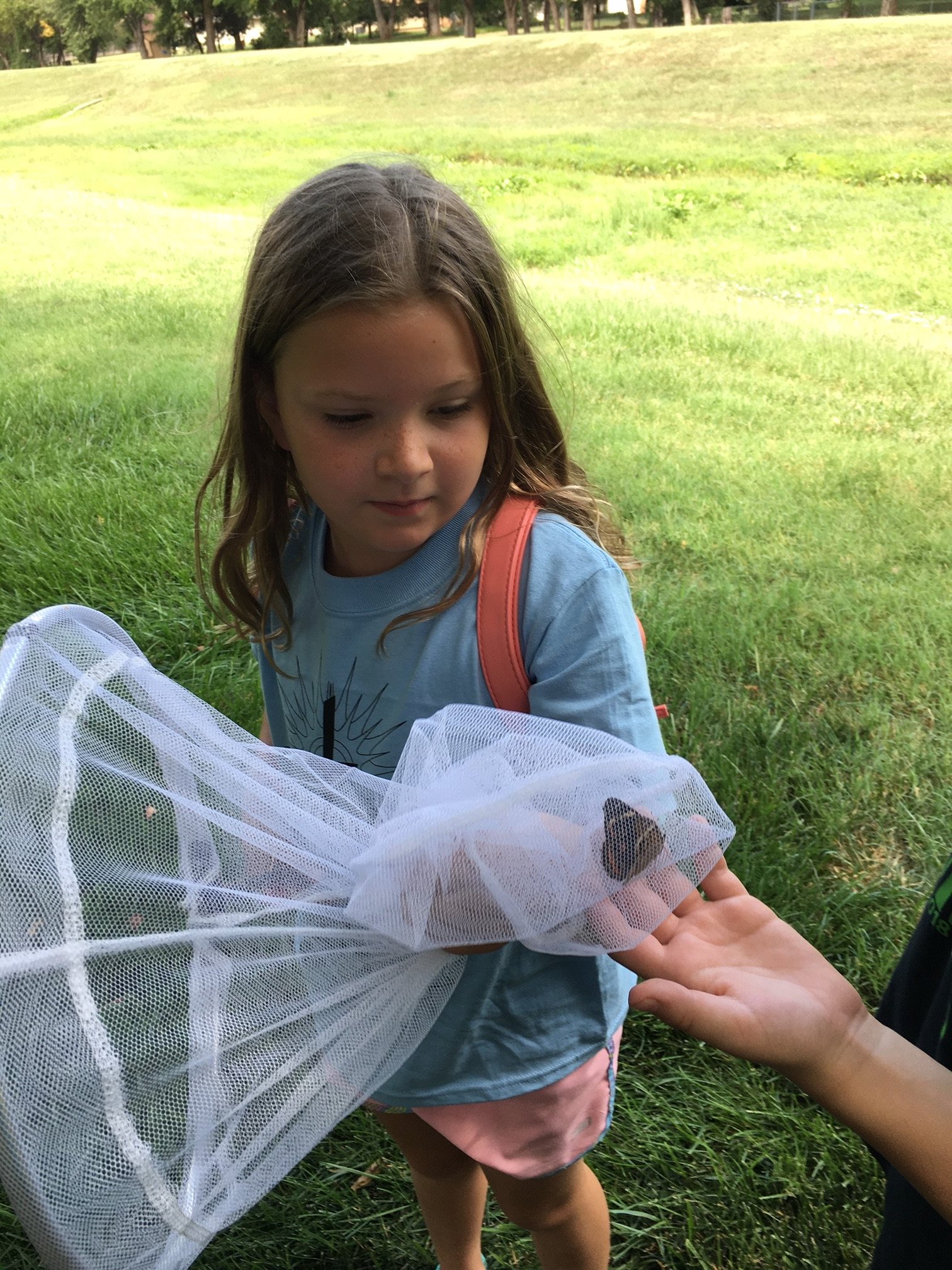 Focus on ideas and relationships rather than curriculum and checking off boxes.
Strong relationships and inspiring ideas bring meaning to the knowledge my kids gain. As a person who loves making lists and checking off boxes, I have to constantly remind myself that we are always moving at a pace that is exactly right for us. Recently, something mentioned in one of our courses led to a long conversation about running a lemonade stand or a lawn mowing business and all that is involved in being an entrepreneur. Our citizenship class has led to lunchtime conversations about the morality of the death penalty!
It's okay if we miss a few math problems or don't diagram a couple of sentences because great ideas are churning in my children's minds and hearts. This is my goal as I educate them: to inspire them to wrestle with truth, appreciate beauty, and own their education.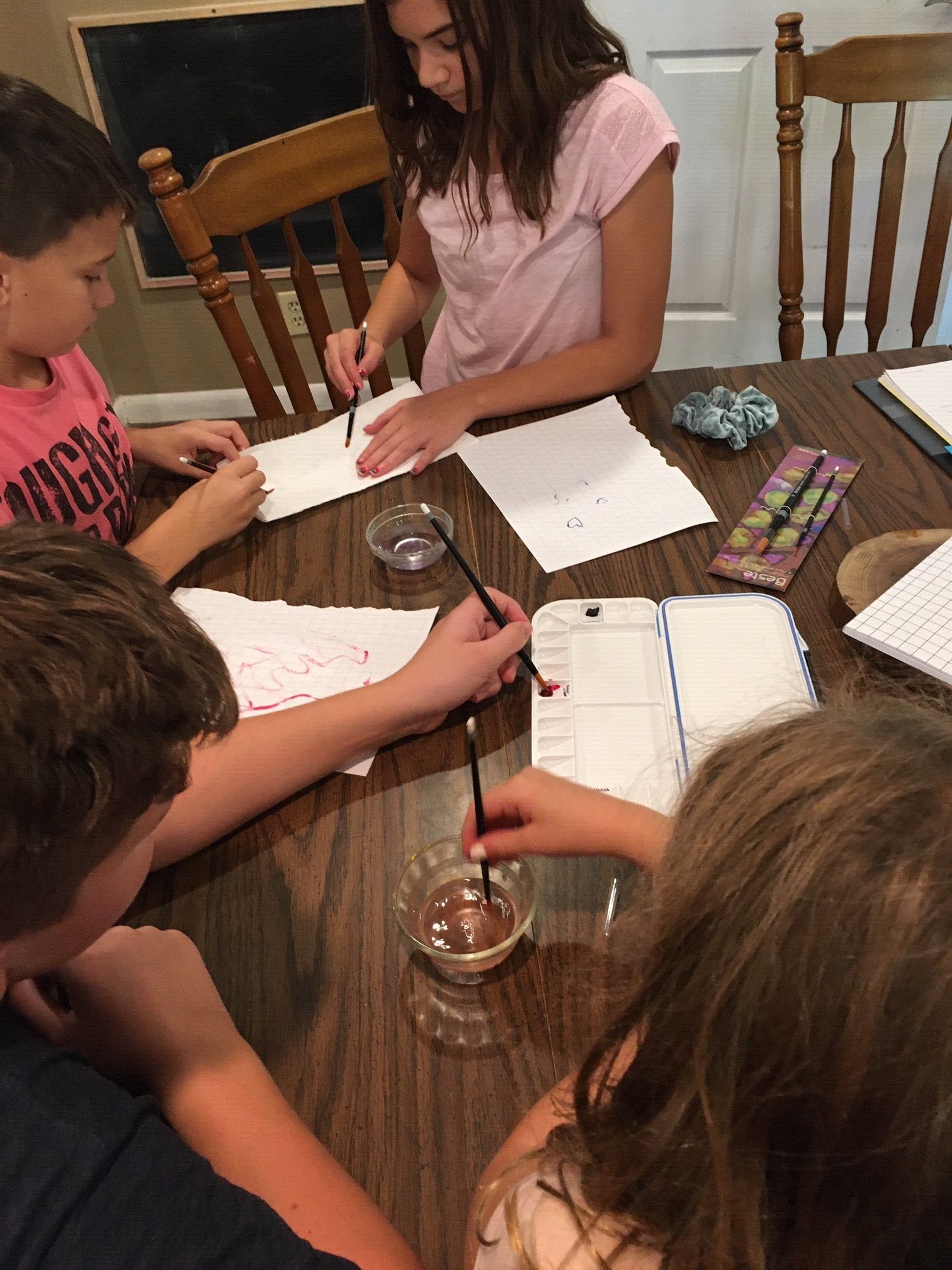 CLICK TO TWEET
This is my goal as I educate them: to inspire them to wrestle with truth, appreciate beauty, and own their education. #catholicmom
Our homeschool days don't always go smoothly, but I have been pleasantly surprised by how many idyllic moments we have. We are moving quickly past just surviving and on to thriving.
What tips do you have for surviving and thriving during your homeschool days?
---
Copyright 2020 Charisse Tierney
Images copyright 2020 Charisse Tierney. All rights reserved.
About the Author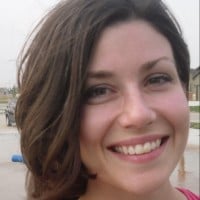 Charisse Tierney lives in Wichita, Kansas, with her husband Rob and seven children. Charisse is a stay-at-home mom, musician, NFP teacher, and a Catechesis of the Good Shepherd catechist. She is also a contributing author to The Catholic Mom's Prayer Companion and Family Foundations magazine. Charisse blogs at Paving the Path to Purity and can be found on Facebook.