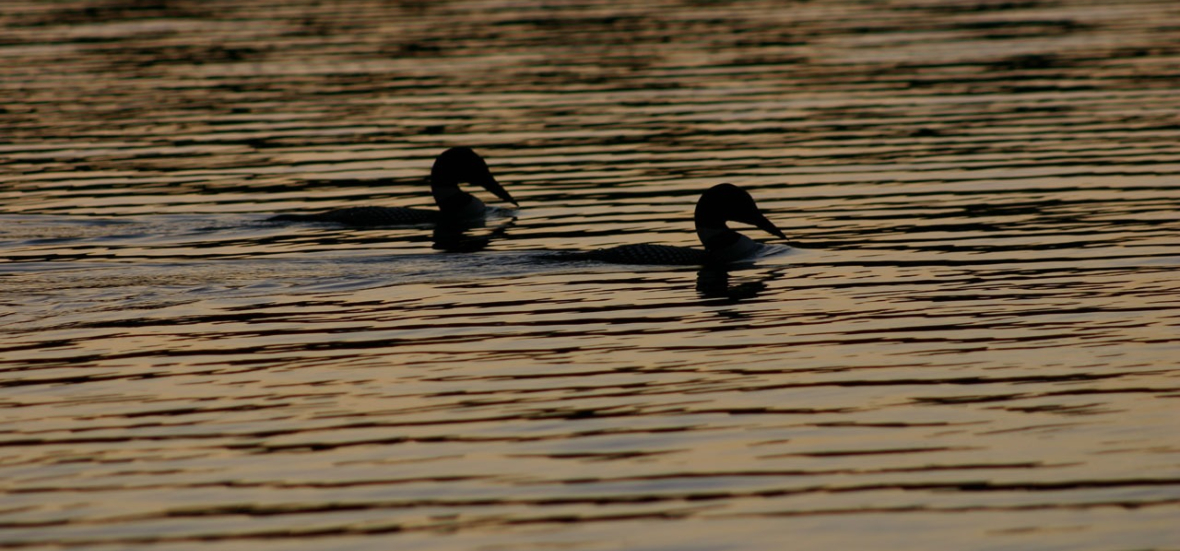 Kathryn Swegart learned a lesson about the faith of indigenous Americans when she encountered a Great Northern Loon in a nearby lake.
Early September brought an unseasonably hot day in Maine, a day filled with the sound of crickets and the harvest of plump pumpkins. After a day in the garden, my husband and I were hot and tired.
"Let's go for a swim," I suggested.
He hesitated, "The water will be cold."
"Come on, it will be a long, cold winter."
Reluctantly, he left the garden, put on his swimsuit, and grabbed a towel, and we were off to the pond.
Now this is not an ordinary pond. Watson Pond is a place of crystal-clear water, a refuge where no motorboats are allowed. Rustic camps line the shore. It is a place where the world is at peace, where residents paddle about serenely in their canoes and children dive off floats with delight. On this day, a solitary woman slowly swam in the middle of the pond. She had on a large brimmed hat and wore flippers. The hat lady spotted me and waved, inspiring me to take the plunge.
I waded out to a large rock, took a deep breath, and dove into the icy water. Rays from the setting sun glittered all around me. I noticed one camp had smoke coming out of the chimney, a sign that someone had stoked up the woodstove.
I heard that eerie call of the Great Northern Loon echo off pine trees that rim the pond. The call chilled my heart, like a voice from a distant realm, supernatural in origin. He was close by, gliding in the sparkling waters, his red eyes like jewels, resplendent in a complex pattern of black and white feathers.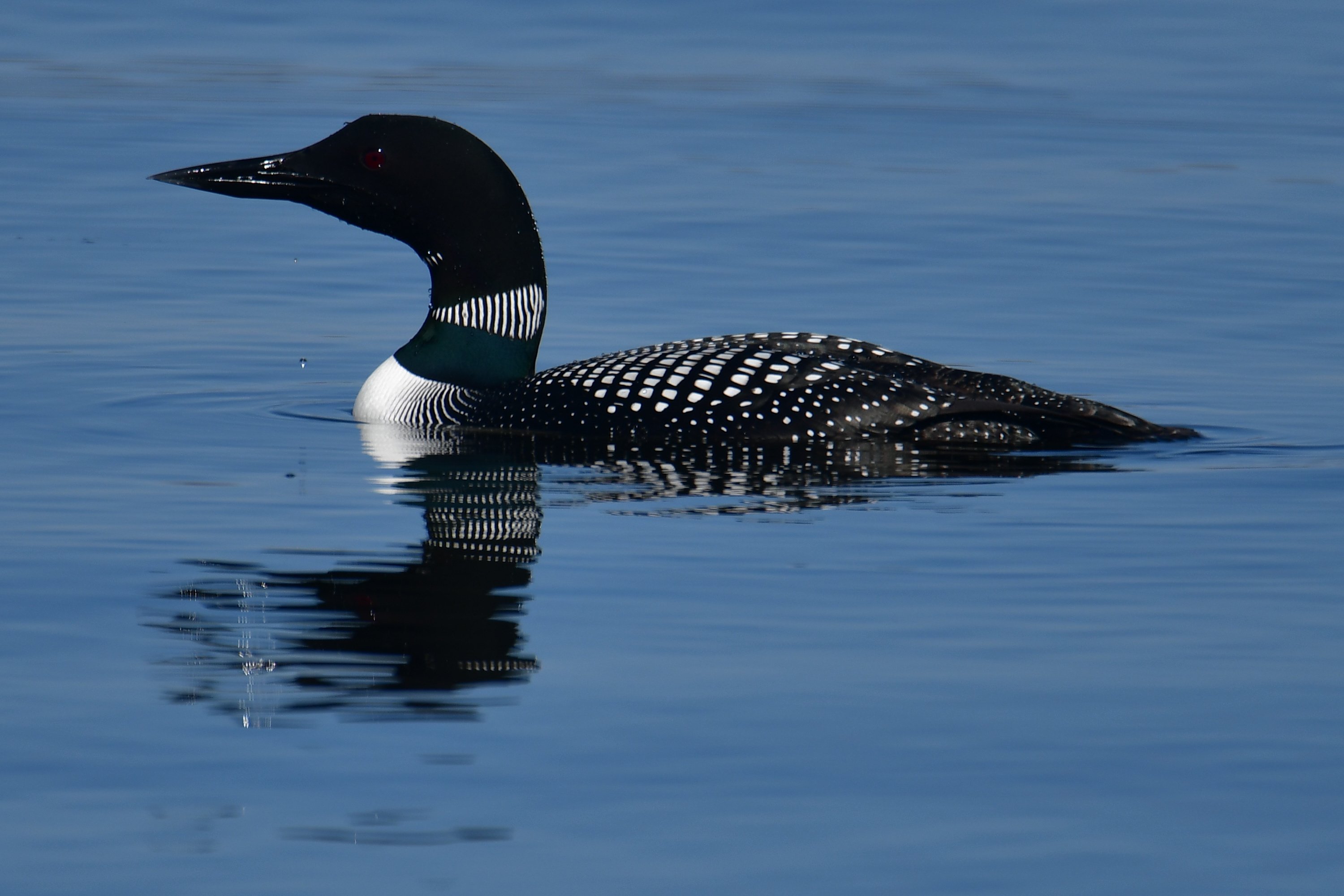 Wabanaki native folklore called the loon "spirit bird" because of his role as messenger to the gods. His call was thought to be a report to the gods of the activities of men. In other words, the loon was a material form that transmitted spiritual grace, spiritual power communicated through his throat and his vocal cords.
CLICK TO TWEET
For the indigenous people, God was the Great Spirit, a transcendent Truth that touched their lives in concrete ways. #catholicmom
Now I understood a discovery I had made regarding the Wabanaki people. Recently, I wrote a book on Father Sebastian Rale, a courageous Jesuit missionary who lived with the Wabanaki people for thirty years. He was a stalwart friend and defender of their land rights. These indigenous people totally embraced the Catholic faith. In my research of Martyrs, I read repeatedly of their loyalty to the Catholic faith, a disposition that frustrated Protestant ministers who were rejected by the Wabanaki. Prior to Father Rale's arrival, the Wabanakis endured decades without a priest. Five times they sent representatives to Canada, requesting that a priest be sent to their people. When Father Rale arrived in 1689 to the mission village of Norridgewock, Maine, it was a day of rejoicing for the native people.
Father Rale gave catechism lessons to people in the village, teaching them about the Eucharist. In his diary, he described the festive celebration of Corpus Christi Sunday, complete with bear wax candles and hymns. It was his joy to see their love of the Blessed Sacrament, faith cultivated by reverence for nature, for creatures like the Great Northern Loon. For the indigenous people, God was the Great Spirit, a transcendent Truth that touched their lives in concrete ways, transforming bread and wine into the Real Presence.
Tragically, Father Rale and 84 villagers were murdered by British militia in 1724. His cause for beatification has been presented to the Jesuit Superior in the United States.
---
Copyright 2020 Kathryn Swegart
Images (top to bottom): Pixabay (2012); August Schwerdfeger / CC BY 4.0, Wikimedia Commons
About the Author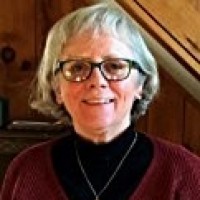 Kathryn Griffin Swegart and her husband raised three children on a small farm in rural Maine. Kathryn, a professed member of the Secular Franciscan Order, is the author of the bestseller Heavenly Hosts: Eucharistic Miracles for Kids Visit her website at KathrynSwegart.com.