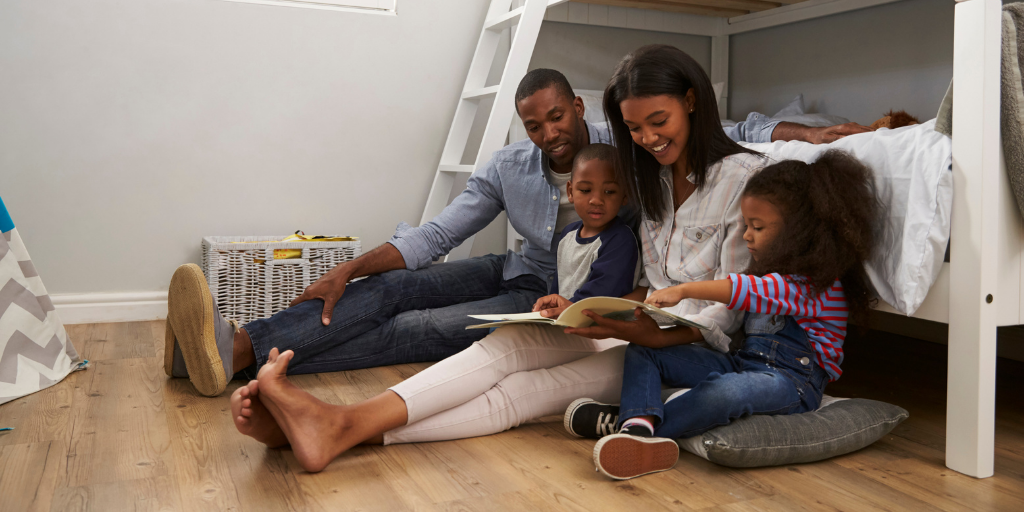 Kelly Guest reviews Sharing, a picture book from the new faith-based Berenstain Bears Gifts of the Spirit series.
The books of Dr. Seuss, Eric Carle, and Stan and Jan Berenstain were staples in my house while my children were growing up. Currently, many of these books are in a box in my attic awaiting grandchildren. Why? Because they were so good that I eagerly anticipate the day when I can share them with the next generation.
Now, I learn that Stan and Jan Berenstain's son, Michael, has continued the adventures of his parents' lovable characters in a new series of Berenstain Bears books. Called Gifts of the Spirit, the ten books in this series are being released a few months apart. The first book, Caring, was released in February, Sharing followed in August, and Love will be released in December. Though these are not the traditional Gifts of the Holy Spirit, the new Berenstain Bears books are faith-based and promote virtuous living.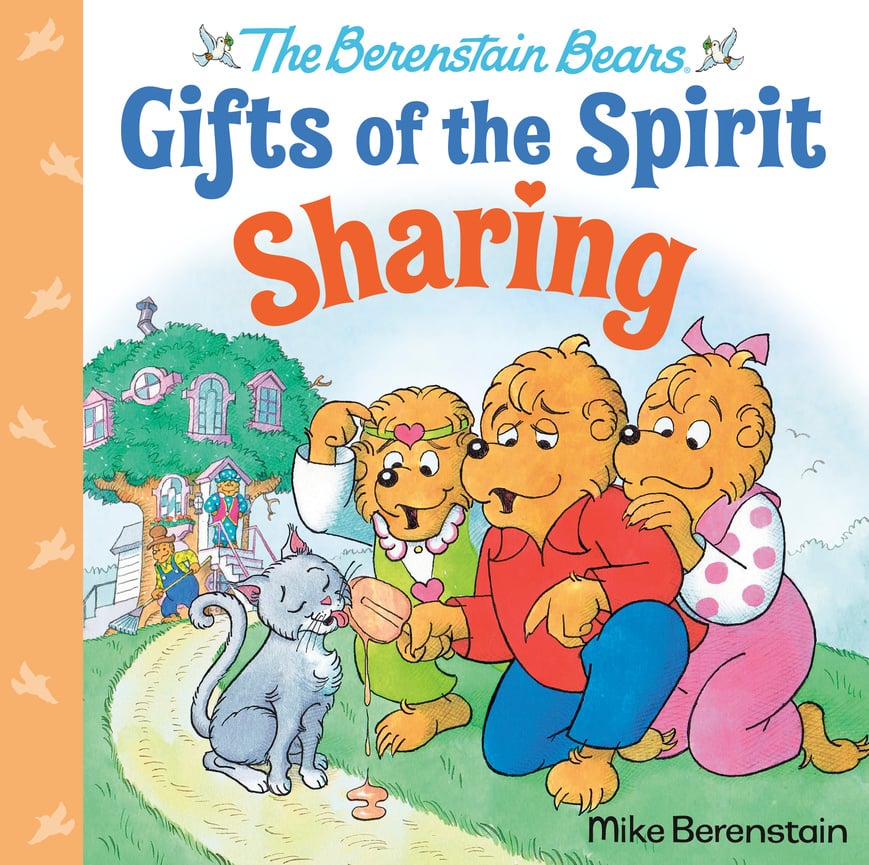 In Sharing, Brother Bear tries to sneak an ice cream treat that he buys with his own money. When his little sisters see him with the ice cream cone, they want some, too. In the squabble that follows, the ice cream falls off the cone, and Brother Bear ends up sharing, not with his sisters, but with the cat! The ice cream man gently reminds Brother Bear that God is pleased when we share our blessings.
Toddlers and young children will love looking at the bright pictures while having the story read to them. Furthermore, parents of first- and second-graders preparing for First Reconciliation would do well to read Sharing with their children. Developing in their moral and critical thinking skills, 7- and 8-year-old children will sympathize with Brother Bear, but also understand the call to share. Parents could explain to their children how sharing is the fulfillment of the tenth commandment. Reading this book could lead to a wonderful conversation.
I love that this family-favorite now has a faith-based bent. While always wholesome with a good lesson for children, the Berenstain Bears are now openly Christian! There is even a Bible verse that corresponds to the story at the beginning of the book. Children easily memorize verses, even nonsensical nursery rhymes. How beneficial it would be to have your children memorize the Sharing verse: "Do not forget to do good and to share with others" (Hebrews 13:16)! Or parents could have the child write the verse neatly and hang it on the refrigerator as a reminder of our calling as Christians. Remember, God's Word always bears fruit!
I am still a few years away from becoming a grandmother; still, I look forward to adding Sharing and others in this series to my collection waiting in the attic.
---
Copyright 2021 Kelly Guest
Image: Canva Pro
About the Author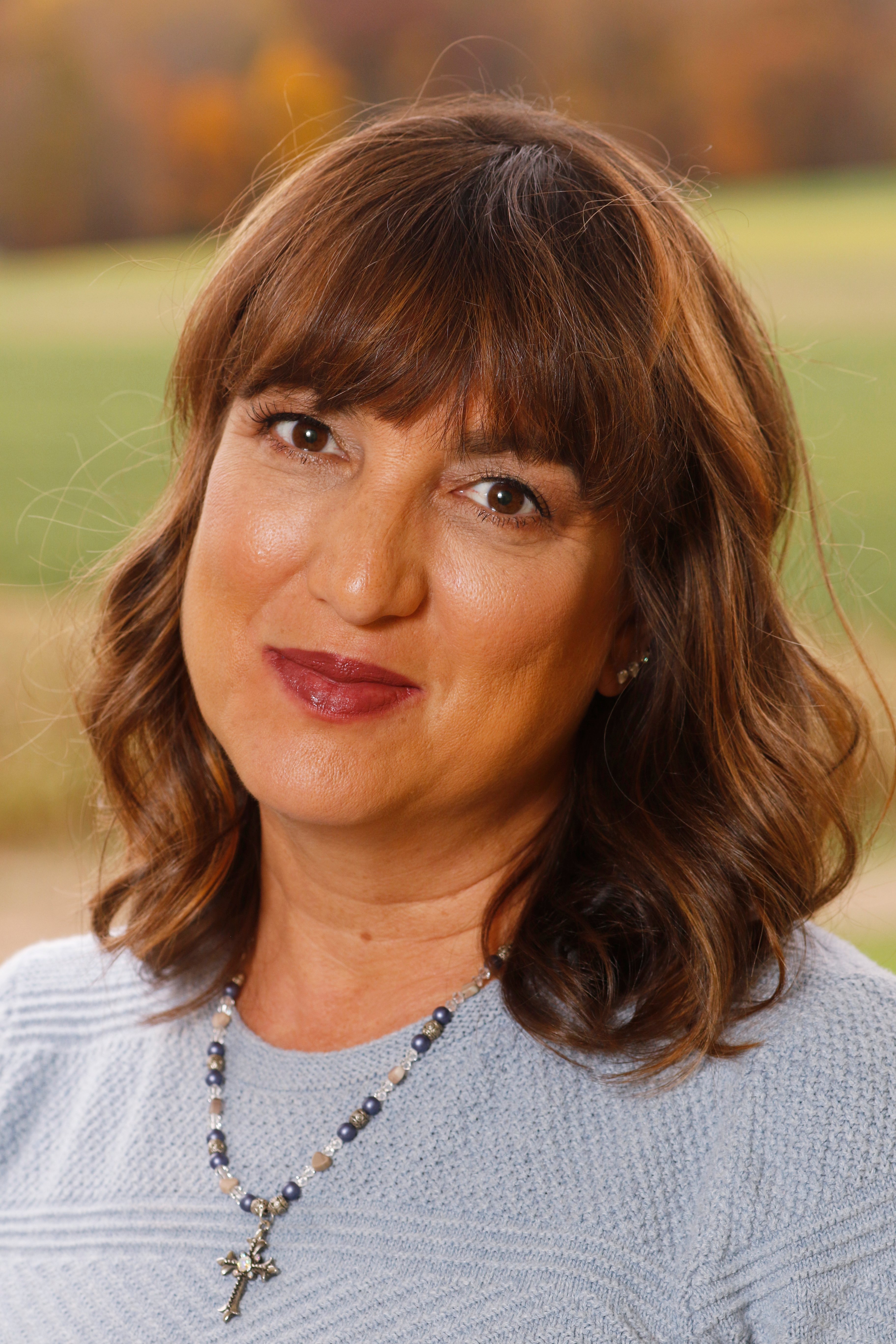 Kelly Guest was blessed to be a Dominican Sister of St. Cecilia for five years. There she received the many graces she draws upon today as a wife and mother of nine children. Wishing to share with other moms encouragement on our quest to become holy through motherhood, she blogs at Nun2Nine.com and CatholicMom.com. You can also find her on Twitter and Instagram @nun2nine. Kelly's book, Saintly Moms: 25 Stories of Holiness, is due out October 1, 2021.