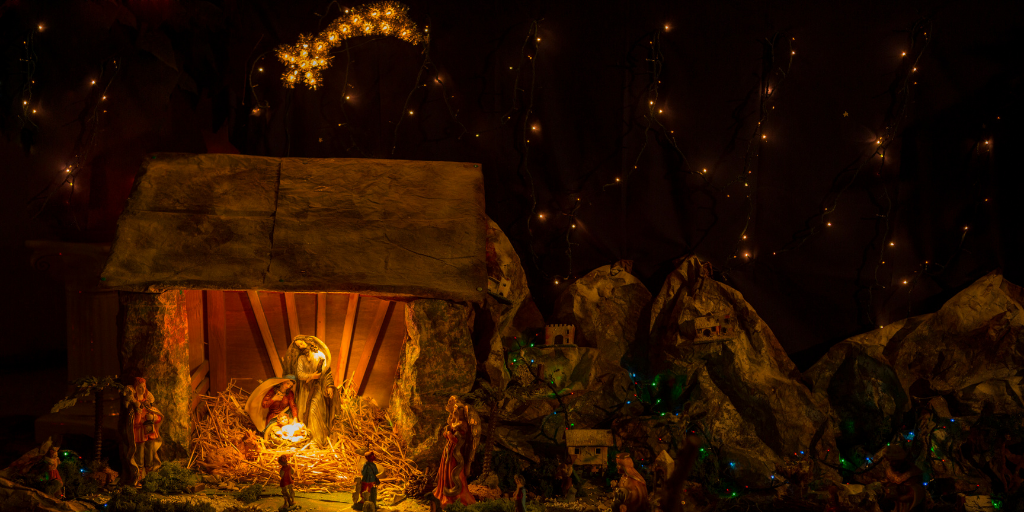 Marya Hayes shares some background on St. Andrew's Novena, which begins on November 30, the apostle's feast day.
Hail and blessed be the hour and moment in which the Son of God was born
Of the most pure Virgin Mary, at midnight, in Bethlehem, in the piercing cold.
In that hour vouchsafe, I beseech Thee, O my God, to hear my prayer
and grant my desires through the merits of Our Savior Jesus Christ,
and of His blessed Mother.
Let me start off by saying this prayer has always drawn me into that "hour and moment" when Christ was born as if I was standing there experiencing the cold with Mary, Joseph, and the Christ Child. I picture myself also cold, and being present for the very moment of His birth. That moment that changed all of history with joy. I learned about this prayer several years ago and try to pray it every Advent. Many of you are probably also praying this novena. I know many friends on Facebook post the prayer with beautiful images. Although typically a novena is only nine days, this prayer is recited for 25 days, starting on the Feast of St. Andrew the Apostle on November 30th.
Last November 30th, my husband said, "You know, today is my feast day." Andrew is not his birth name, but it's the name his abbot chose for him in the Benedictine monastery. He kept the name after leaving religious life, and this is the name I have always known him by. After wishing him a happy feast day, I reminded him that we would be starting the St. Andrew Novena as we had done for the last several years. As we went through the Novena, he made several comments about the meaning and language in the prayer. I thought that many people may have similar questions or could benefit from a deeper look at the phrases contained within this short prayer.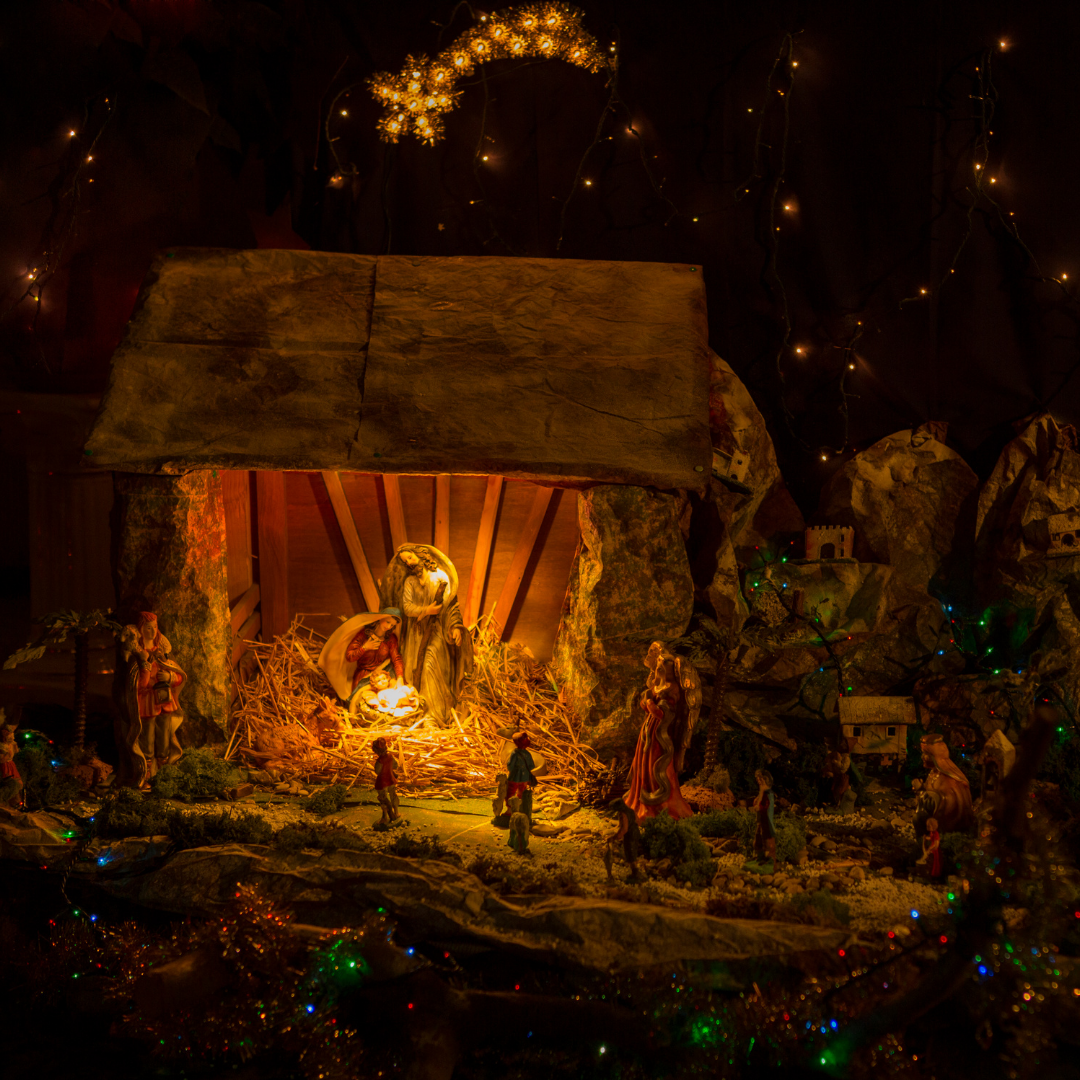 The first question arises because this prayer is so old (at least over 100 years) and the language is different. "Hail, and blessed be," means two different actions are taking place. First we have the word "hail." To hail is to acclaim and approve enthusiastically. "Blessed be" means that this event is holy. "Hail" is to call attention in real time to the mystery of this holy event that taking place, "at midnight, in Bethlehem, in the piercing cold."
"Vouchsafe" means to grant something that one does not deserve on his own. This is where you will privately think of your intentions for this prayer. "Through the merits of Our Savior Jesus Christ, and of His Blessed Mother" calls our attention to the fact that Jesus through His sacrifice saved all, and Mary said "yes" through her fiat to all that God had planned for her to endure. Her "yes" is a complete adherence to the Father's will, to His Son's redemptive work, and to every prompting of the Holy Spirit. "By pronouncing her 'fiat' at the Annunciation and giving her consent to the Incarnation, Mary was already collaborating with the whole work her Son was to accomplish. She is mother wherever he is Savior and head of the Mystical Body." (Catechism of the Catholic Church, 967, 973)
Click to tweet:
St. Andrew's Novena: a chance to meditate on the mystery of Christ's birth and petition God at a sacred moment in time. #catholicmom
This prayer is to be recited 15 times per day for the 25 days leading up to Christmas. Why 15 times? I haven't found an explanation yet, but there are 15 decades in the traditional Rosary. So maybe 15 is important for more reasons than we are aware of. Regardless, this is a chance to meditate on the mystery of Christ's birth and petition God at a sacred moment in time. Take the journey and embrace the chance to stand by and witness the birth of God's only Son, along with shepherds, angels, and Saint Joseph.
---
Copyright 2021 Marya Hayes
Image: Canva Pro
About the Author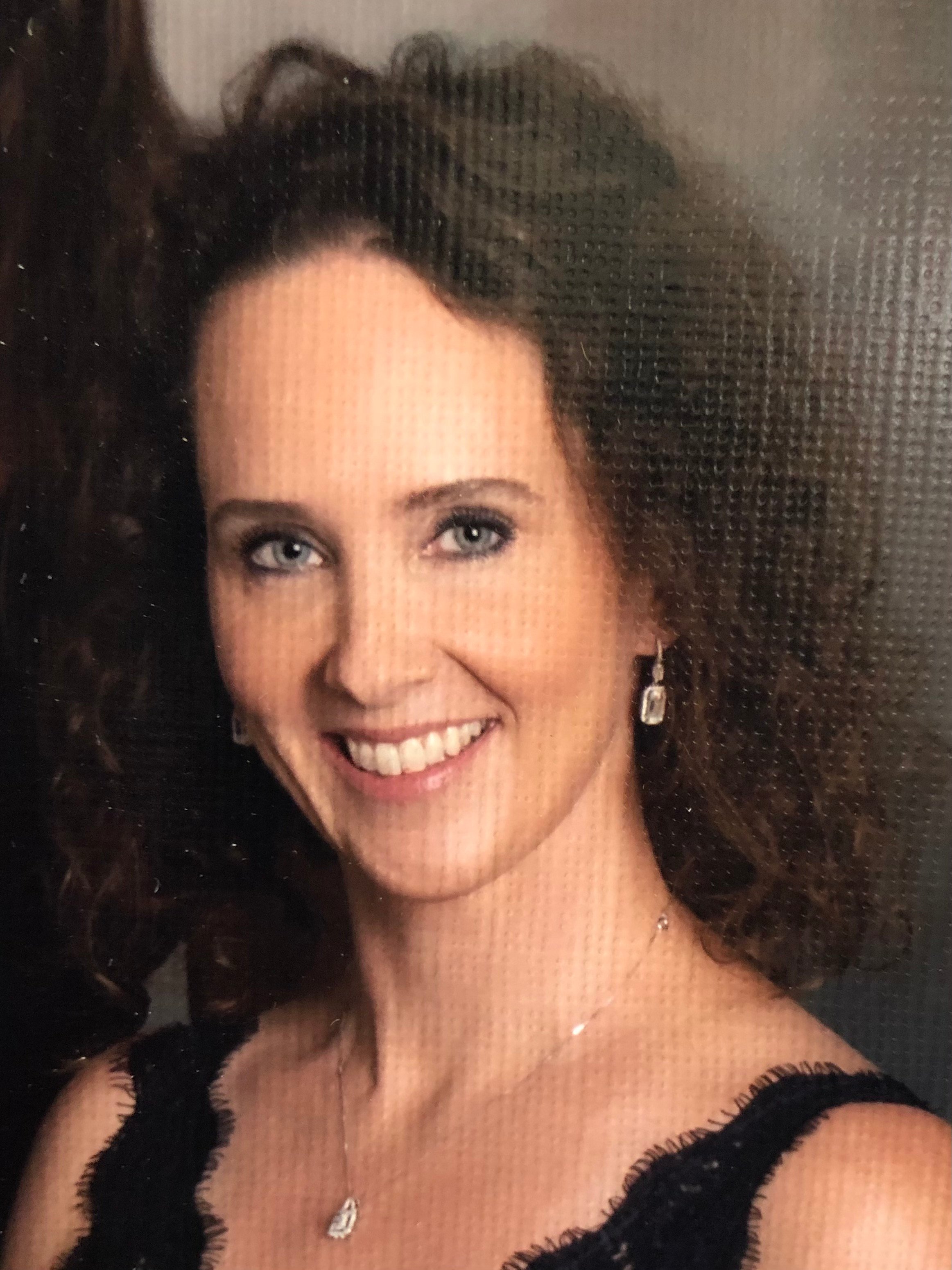 Marya Hayes is mother to 3 active teens and is a military spouse. Her days consist of running the household and her mini business, and driving her teens daily all over the planet. Her favorite saints include St Francis de Sales, Saint Benedict, Padre Pio, and JPII. Marya enjoys cooking, hiking, and spending time with the family outdoors. Pray, hope, and don't worry!