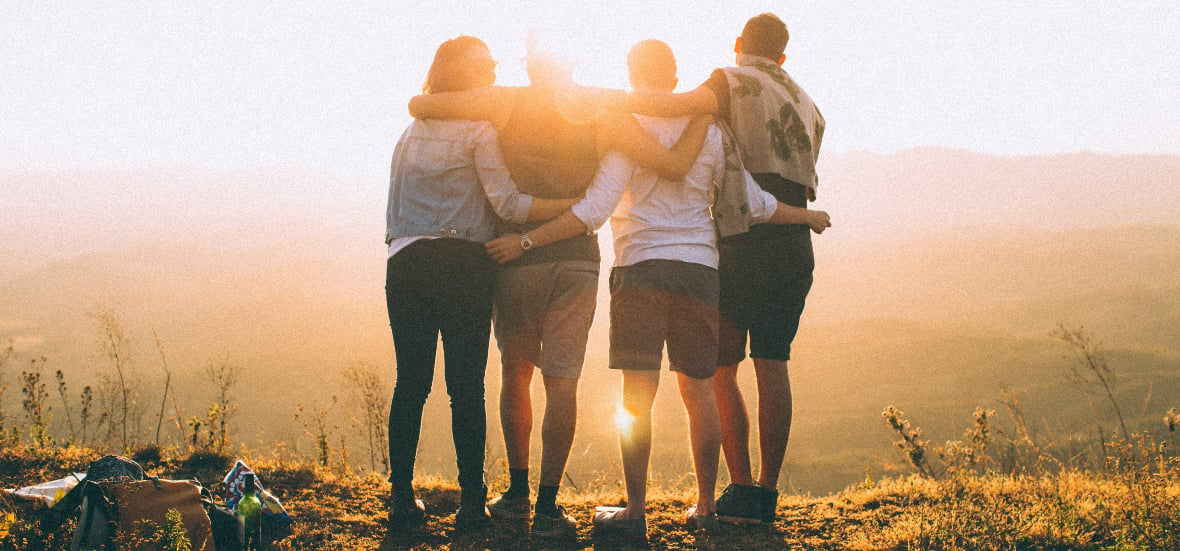 Do you struggle to like those you love? Andrea Bear discusses the power of love and how it can be much bigger than like.
It's not easy to always agree with someone. It's not easy to like how people act when it goes against our own beliefs or ideas. I'm sure everyone has had a moment where they didn't like someone so much to the point where it's drawn anger, frustration, and even high emotions. Yet Jesus teaches us to love one another and to love our neighbor as ourselves (Matthew 22:39).
As a mother, wife, daughter, and woman, I admit there are times where I come face to face with those who make me mad and upset, even those who I love and care about. So how can I love my neighbor when their actions are frustrating, when they themselves aren't showing love?
Lately I've struggled with a personal relationship with someone I love (whom I will keep private). I love this person but I don't always like them. I don't like their actions or behaviors. But I care deeply about them. How can I discern the difference between love and like when I have frustration in my heart?
I struggle with the idea that while I need to love, do I need to like? As a starting point, I went to Google searching for biblical quotes about liking others. Every time I did, the word "love" would come up instead. Nowhere in the Bible does God focus on liking behaviors and actions. I've prayed over this struggle and even spoke with a priest friend about this .As it turns out, two Bible verses kept reappearing to me: 1 John 4 ("Beloved, let us love one another") and 1 Corinthians 13 ("Love is patient, love is kind").
I've read both of these passages many times in my life, and what struck me about both of these is that God loves me no matter what; His love is unchanging. I could not find a definition of "like" in the Bible, at least the way that I was thinking. The difference between love and like is that love has no conditions. While God's love is unconditional, "to like" means to set limits.
I also noticed what the passages DIDN'T say. God doesn't say, "I kind of like you and only during the times you're doing what I ask." God doesn't say, "I will only love you if you're perfect." God loves me if I mess up, if I have a bad hair day, if I do sinful actions. God loves me in all my wrongdoings and imperfections. And God does not love me more because I'm a Christian than He loves an atheist. He loves all.
However, God does not always like our actions. He doesn't like when we choose sin or turn away from Him, but He uses His love to work through it. He sent His Son to overcome our sinful ways. The difference between love and like is that while like sets limits, love is enduring. Love is unconditional.
Going back to my own personal relationships, I look to these passages and tried to remember I don't have to like the actions or the words of others. I may even be angry at them, but that doesn't mean I stop loving them. And yet through love, I have to choose to show actions of love -- not actions of like, because the actions of like mean the actions of conditions.
Whoever is without love does not know God, for God is love. In this way the love of God was revealed to us: God sent his only Son into the world so that we might have life through him. In this is love: not that we have loved God, but that he loved us and sent his Son as expiation for our sins. Beloved, if God so loved us, we also must love one another. (1 John 4:8-11)
How can you practice loving your neighbor even when you may not like their actions? Share in the comments below.
So how can I love my neighbor when their actions are frustrating, when they themselves aren't showing love? #catholicmom
---
Copyright 2020 Andrea Bear
Image: Helena Lopes (2017), Unsplash
About the Author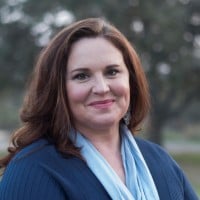 Andrea Bear is a wife, mom, and teacher in Northern California. She runs a blog called Life in the Grace Lane and also contributes to Catholic Stand and Today's Catholic Teacher magazine. When she's not writing or taking her kids to volleyball practice you can find her sipping coffee from the neighborhood coffee establishments or tasting wine from the local vineyards.