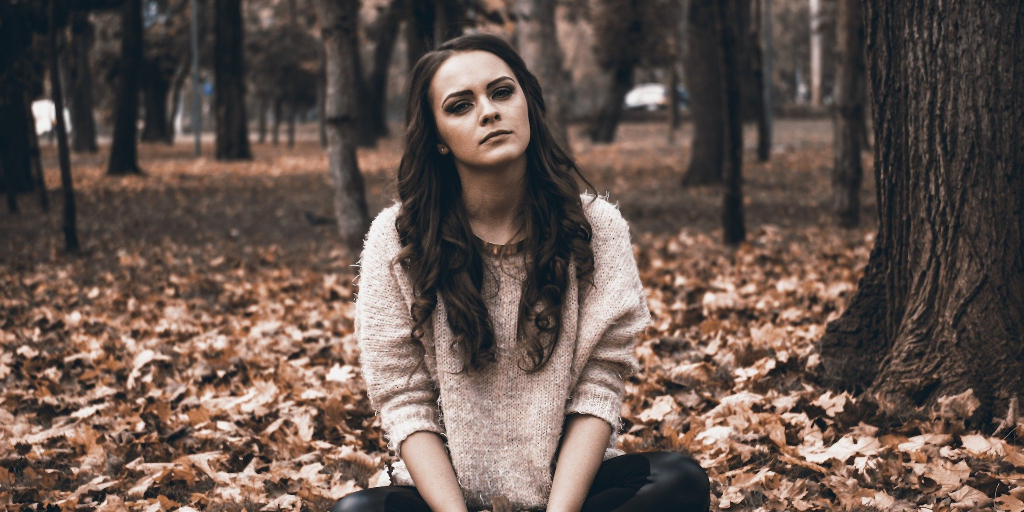 What are the things that hold you back from having a fruitful Lent? Andrea Bear provides practical tips for finishing the season strong.
It's halfway through Lent and the chocolate bar looks tempting; you just gulped down a roast beef sandwich, then noticed the calendar says Friday. Or on the opposite end, you're still trying to determine what to give up -- and there's only a couple of weeks left.
Does this sound familiar? What happens when we can't commit to our Lenten promises or we just feel unenthusiastic about Lent?
Unlike the Christmas and Easter seasons of celebration, Lent often has the stigma of being a gloomy period in our Church calendar. If we don't prepare for Lent, it can seem like a depressing time, rather than as a time of renewal.
Many Catholics struggle with the interpretation of Lent. In a society where "you be you" or "do what feels good" is the attitude, we're conditioned to avoid the uncomfortable. We see sacrifice and self-discipline only limited to finances or dieting. We look at Lent as deprivation rather than as something fruitful. We want to have a good Lent but we just don't feel that zeal we're hoping for. Sometimes this can be referred to as spiritual dryness, and this can happen at any time in our lives. What can help with this is to discern the cause.
Before calling it quits, read the list below. Here's a handful of reasons you might experience spiritual dryness during Lent and some suggestions on how to combat them.
I struggle with keeping my Lenten promise.
Are you in the trenches of motherhood where finding a quiet moment of prayer is hard, or you want to give up something that brings agony to your whole day and your family? Consider if this Lent is the right season for you to practice those sacrifices. When my children were young I wanted to practice stronger fasting practices like giving up coffee. I couldn't make the commitment and found that I failed so many times. But I didn't give up. I realized I hadn't prepared myself for it and I had to wait until I knew God was calling me.
Maybe this year your fasting is not as important as your praying. Or maybe your almsgiving is where you need to put your attention. When an expectation isn't achievable in this season of your life, you might be called to do something different. Focus on the joys of Lent. If you're a busy mom and solid prayer time is hard to squeeze in, offer prayers in alternative ways, such as prayer during meal prepping or folding laundry. Offer up those small moments of prayer rather than trying to go big.
I don't enjoy fasting. What's the purpose of it, anyway?
When we have a negative attitude about fasting, it will definitely lead to less than stellar outcomes. Outlook is everything, and even with fasting we should be intentional. When we hold off cake for a diet we know it will benefit our health.
Do the same for Lent. Have a purpose behind your fasting. When you offer sacrifices consider that your helping souls in purgatory or the conversion of souls. Consider your fasting outside your own needs and your sacrifice won't seem so detrimental.
I'm tired of giving up chocolate and I don't know what else to give up.
Maybe this Lent you're not called to fast but rather focus on prayer or almsgiving. As Catholics we get caught up in the "giving up" but there is so much to gain.
Spiritual books offer a great lens for discernment and a call to holiness. Reading about the lives of saints and the struggles they encountered can be a great way to parallel your own struggles and recognize you're not the first to go through it. You may also want to use the rest of this Lent to read the Bible. For Lent I'm focusing on reading the book of Psalms. I might not finish the whole book (there's 150 chapters) but a few Psalms a day keep the devil away. Reading the bible can help you to hear God's messages.
It's too late to start something.
If you didn't get a running start on Lent this year, don't throw in the towel. Sometimes the answers we're looking for aren't revealed in the time we expect.
Offer up small sacrifices. Set a small goal each day of something you hope to do to renew yourself in your Lenten Journey. Attending Adoration once a week is also a great way to spend an hour of silence and discern what God is telling you.
I'm struggling with relationships with others.
A struggle with someone might hinder your ability to connect with God on a deeper level. It's harder to forgive someone when you don't feel they're deserving or you're not in a place to restore or keep a relationship.
Ask God to heal the wounds of past or present relationships. Make that your Lenten sacrifice to help with healing and forgiveness. You don't have to forget the past or even to like someone, but God does ask us to love and forgive.
I'm struggling with a personal relationship with God.
Lent is a time for renewal but this can be hard to feel renewed you feel if you've been hurt or abandoned. It's also normal to feel that God isn't answering your prayers or answered in the manner you'd like them to be. St. Teresa of Calcutta admitted there were moments in her life she questioned if God was hearing her, yet she continued to turn to pray. "When you have nothing to give, give Him that nothingness."
Don't give up faith in God because your prayers haven't turned out the way you expected or you've experienced hurt. God does not create bad but he works through the bad to get to the good. For this Lent, rather than focusing on a particular practice, start with an open, less formal conversation: "God, I'm struggling to know you right now. I'm frustrated and angry. Help me hear you." Jesus referred to God as Abba (daddy). It's okay to let Him know your frustrations even your anger. What He wants most is your heart. Use this time to have an intimate relationship with Him.
What happens when we can't commit to our Lenten promises or we just feel unenthusiastic about Lent? #catholicmom
In the end, God is less concerned with grandiose gestures but more with pure hearts. Offer up your worries to Him and He will call you to where you need to be. The important thing is to just keep trying. If you fall, dust yourself off and get back up. Whatever is holding you back, know that God will never turn His back on you.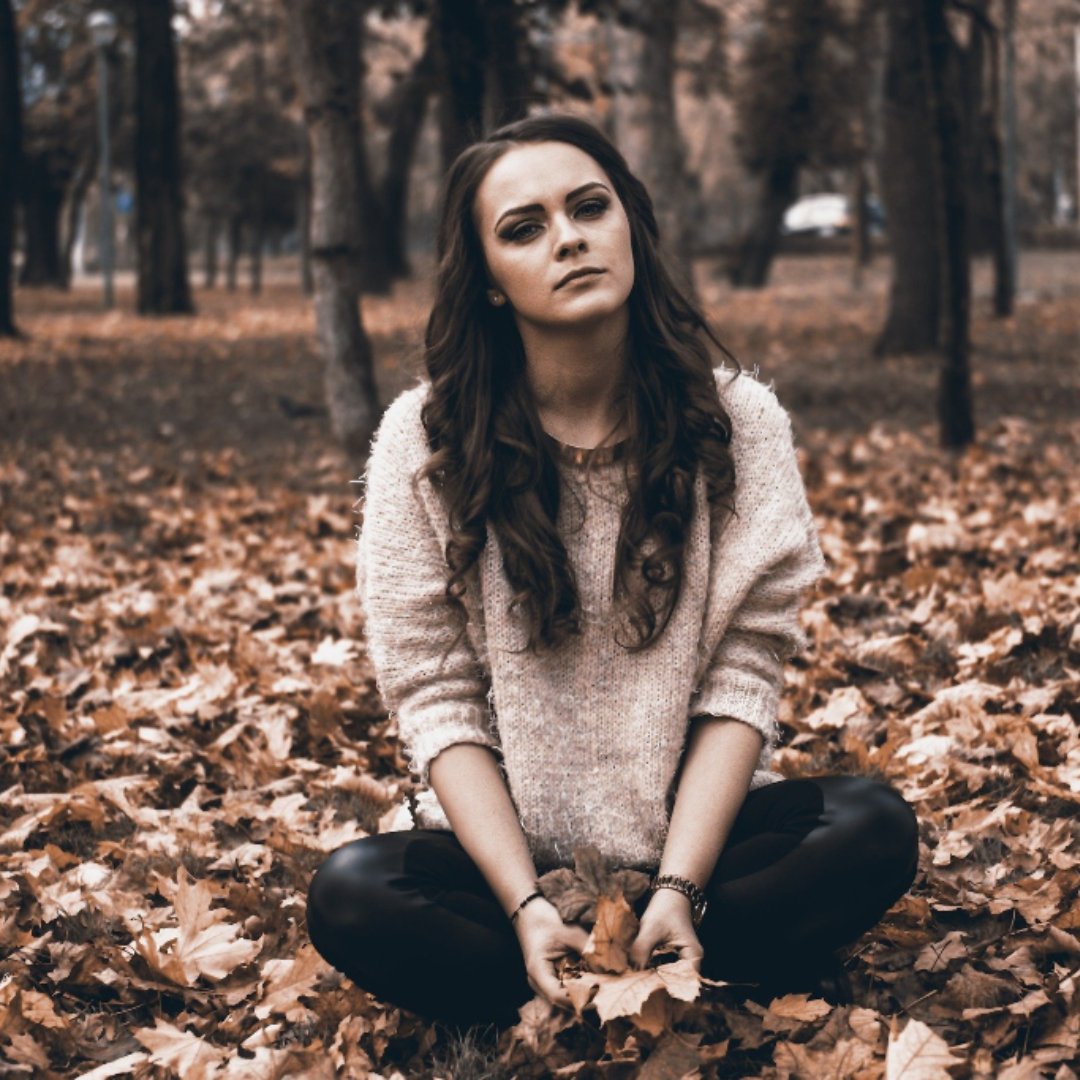 ---
Copyright 2021 Andrea Bear
Image: Pixabay (2014)
About the Author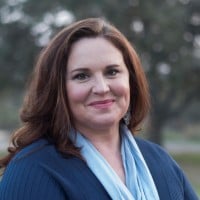 Andrea Bear is a wife, mom, and teacher in Stockton, California. In addition to CatholicMom.com, she also writes for HerLife Magazine and Catholic Stand. She recently completed her debut novel, Grieving Daughters Club. When she's not writing or taking her kids to volleyball practice you can find her sipping coffee from the neighborhood coffee establishments or tasting wine from the local vineyards. Visit AndreaBearAuthor.com.