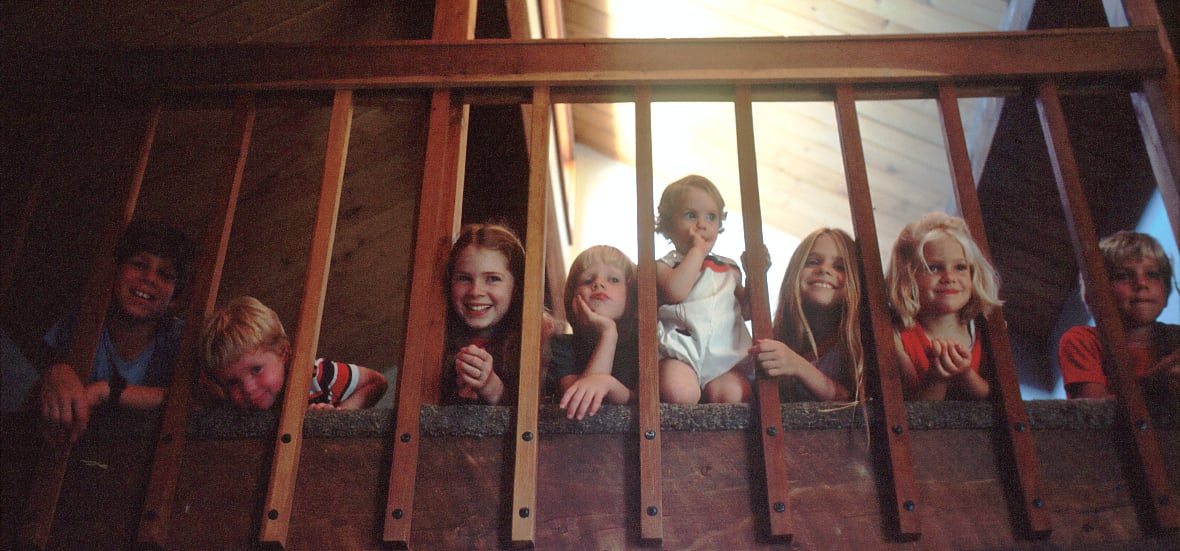 In a prayer rut? Christy Wilkens offers encouragement and options for rejuvenating your family prayer life.
There sure has been a lot of family togetherness lately, hasn't there?
Our own quarantine coincided with the start of our spring break. That first week felt like a staycation: movies, games, reading, just hanging out and talking. Our winter and spring had bounced along at the usual breathless pace for a family of eight, and we were grateful for a reprieve from our relentless schedule.
Then distance learning started. To say the next few months were challenging is the understatement of the century. Even as veteran homeschoolers, we nearly drowned under the combined weight of complicated private school expectations and the grief of social isolation.
You'll notice, perhaps, that I haven't mentioned prayer once yet.
That's because that's actually how it happened. During our blissful week of empty calendar boxes, we filled those boxes with amusements. During those hectic months of Zoom-call overscheduling, we collapsed exhausted into bed with barely an upward glance of our eyes toward heaven. We were together, but we were not together. And we made little effort to invite God into our separate togetherness.
Over time, however, it became clear that we were in this weird new existence for the long haul, and the lack of rootedness in our Christian faith was taking a heavy toll on our daily existence. So if you, like us, have been struggling to put God at the center where he belongs in these troubled times, here are a few simple tips to help you restart and reconnect.
Say grace before every meal … and add your favorite Catholic bonus prayer.
I hope you're already in the habit of a table blessing at dinner. Since you're probably eating every meal together these days, though, take the time to thank God for each one! And if you've already mastered that thrice-daily habit, take the opportunity to teach your little ones another classic Catholic prayer. Our family recites the St. Michael prayer after grace, but other good choices include the Memorare, Hail Holy Queen, the Angelus, or the Acts of Faith, Hope, and Charity.
Offer intentions and thanksgiving.
Although we're together all the time, simply sharing space in a house doesn't mean we are always hearing each other's hearts. Taking a few moments, perhaps over the table or perhaps during evening prayer (more on that in a moment!), to ask each member of the family what they would like to offer to God can provide a small glimpse into their worlds…especially of those reclusive teenagers.
We keep each other informed about distant friends and family by asking for prayers for Uncle Dave's surgery recovery, a classmate's private intention, or Aunt Heather's birthday. We train our children to help notice God's small everyday mercies by encouraging them to thank him for the blessings, out loud in public.
These two acts of praise and supplication are the lifebreath of living in relationship with God. We open our very selves to each other and to God by sharing these things in the small community of the family.
Choose one (exactly one and only one!) daily family devotion.
We have tried a lot of devotional prayers—rosaries, chaplets, novenas—but inevitably fail when we try to do it all. What's working well for us right now is the Evening Prayer from the Liturgy of the Hours, the universal daily prayer of the Church. It's a very interactive and engaging prayer, offering several advantages.
First, the basic structure is the same but the words change every day, which means everyone must be attentive—no Hail Mary-ing along on autopilot. Also, the liturgical calendar is on full display, since each day's prayers correspond to that day's feasts. Praying the Liturgy brings your family into spiritual unity with the universal Church during this time of separation, because it is being prayed at every hour, worldwide.
Finally, it encourages active participation! We have enough readers that we are able to divide into two "choirs" (usually Dad plus boys and Mom plus girls). Using an app called iBreviary, our family members take turns leading the antiphons and other responses. The app also removes the challenge of flipping back and forth in the printed Liturgy of the Hours books.
If your family is smaller or younger than ours, shorten Evening Prayer by choosing only a few sections. Even preschoolers can join in with the oft-repeated parts, parroting back the antiphons or reciting the Glory Be at the end of each section. And we definitely aren't above bribing children through evening devotions with the promise of dessert afterwards. Just saying.
Whether you choose Evening Prayer or another devotion, I urge you: Do something, and do what works for you. Don't be afraid to try something you've never tried before.
Just don't repeat the mistake we made for months: doing nothing out of complacency or sheer exhaustion. Prayer will always bear fruit in your family in unexpected ways, and who couldn't use some extra Fruits of the Spirit right now?
Prayer will always bear fruit in your family in unexpected ways. #catholicmom
---
Copyright 2020 Christy Wilkens
Image: Unsplash (2020)
About the Author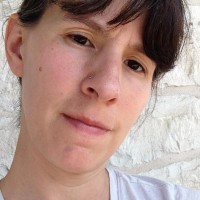 Christy Wilkens, wife and mother of six, is an armchair philosopher who lives in Austin, TX. She writes at FaithfulNotSuccessful.com about disability, faith, doubt, suffering, community, and good reads. Her first book, Awakening at Lourdes: How an Unanswered Prayer Healed Our Family and Restored Our Faith, a memoir about a pilgrimage with her husband and son, will be released by Ave Maria Press in 2021.