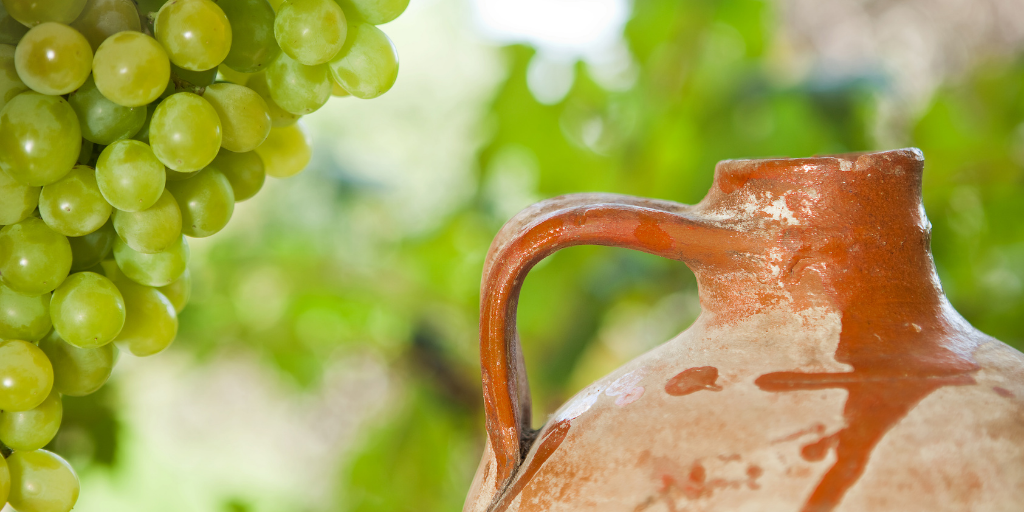 Hillary Ibarra reflects on how, with prayer, Christ's miraculous wine renews and sweetens every sacramental marriage.
My husband and I have a wonderful, passionate relationship. Yet even with the deep, abiding love we have for each other, in our 20-year marriage we have struggled after fights that kept us distant from one another for days or during periods when communication and understanding failed. We have absolutely been each other's crosses, though I feel I have been a heavier cross for him than he has been for me, and we have experienced hardship, uncertainty, distrust, and a lack of joy occasionally. Yet we have not been crippled by these experiences. We have persevered and grown stronger and more passionate in our love.
Why?
We have a healthy marriage despite the intermittent struggles that are our lot as fallen human beings, because Jesus is the center of our marriage and of our family life. Without Christ I could not be the wife and mother that I am. Still, I fail often. But if Christ was not our center? Those failures would cause a great deal more harm.
Prayer is a vital intervention when the "for worse, for poorer, and in sickness" comes into play in a way you could not imagine on your wedding day. My favorite prayer to offer during the hard times of our marriage or when I am worried about the marriages of loved ones and friends is The Second Luminous Mystery of the Rosary – The Wedding at Cana. I believe the predicament and the answering miracle are symbolic of every sacramental marriage.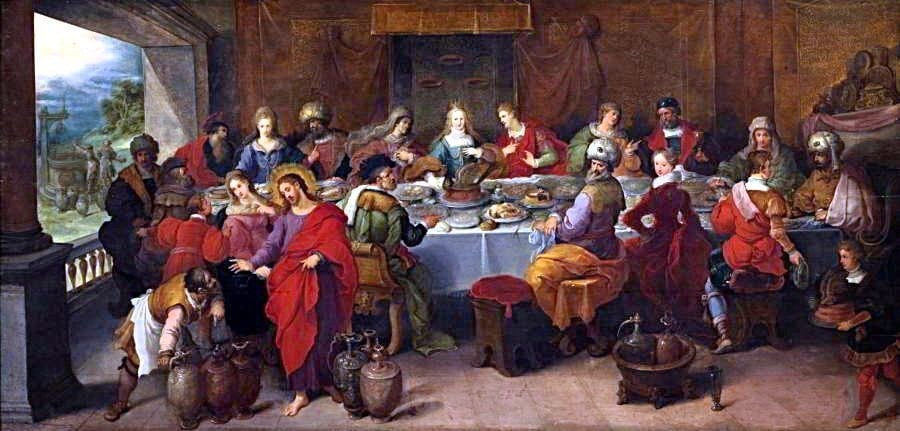 We all run out of wine occasionally. The couple in the Bible had just been married and experienced their first trouble. Those of us who have been married for years or for decades realize there are multiple reasons and occasions during which we can run out of "wine," though maybe we're too embarrassed to acknowledge our deficit out loud. We shouldn't be, for our marriages must weather dry and difficult seasons during which we feel robbed of the subtle yet delicious notes of joy, peace, understanding, charity, and devotion. We should appeal to Jesus during those times -- just as Mother Mary appealed on behalf of the newly wedded couple at Cana -- for help to change the clouded waters of discord into the sweet wine of renewal, celebration, restoration, and gratitude.
Click to tweet:
Prayer is a vital intervention when the "for worse, for poorer, and in sickness" comes into play in a way you could not imagine on your wedding day. #catholicmom
When I meditate on this decade of the Rosary while praying for my own marriage or family life or for those of loved ones, I can imagine Mother Mary approaching her Son on our behalf, "They have no wine." I deeply believe He will not disregard our troubles, just as Mother Mary believed He would not ignore her supplication on behalf of the young couple of Cana. Yet we must do what He tells us to do, in the Sacrament of Reconciliation or during prayer, filling our washing jars with clean fresh water. Miraculously He will change that water into wine, renewing our marital joy and harmony if we trust Him as Mother Mary did to acknowledge our needs, no matter how insignificant they may appear, and restore our spirits.
I am not ashamed to say that my marriage has needed Jesus' miraculous wine. Do you ever feel that you have run out of that mystical wine that binds you joyfully to your spouse and encourages your friends and family to celebrate that joy with you? I hope you will offer up and meditate upon The Second Luminous Mystery, believing that Jesus can and does still perform miracles like that at the Wedding at Cana. Thank God, Christ's wine never runs out! When you have tasted that miraculous wine, you will be able to look at your spouse in love and appreciation and say, "You have kept the good wine until now."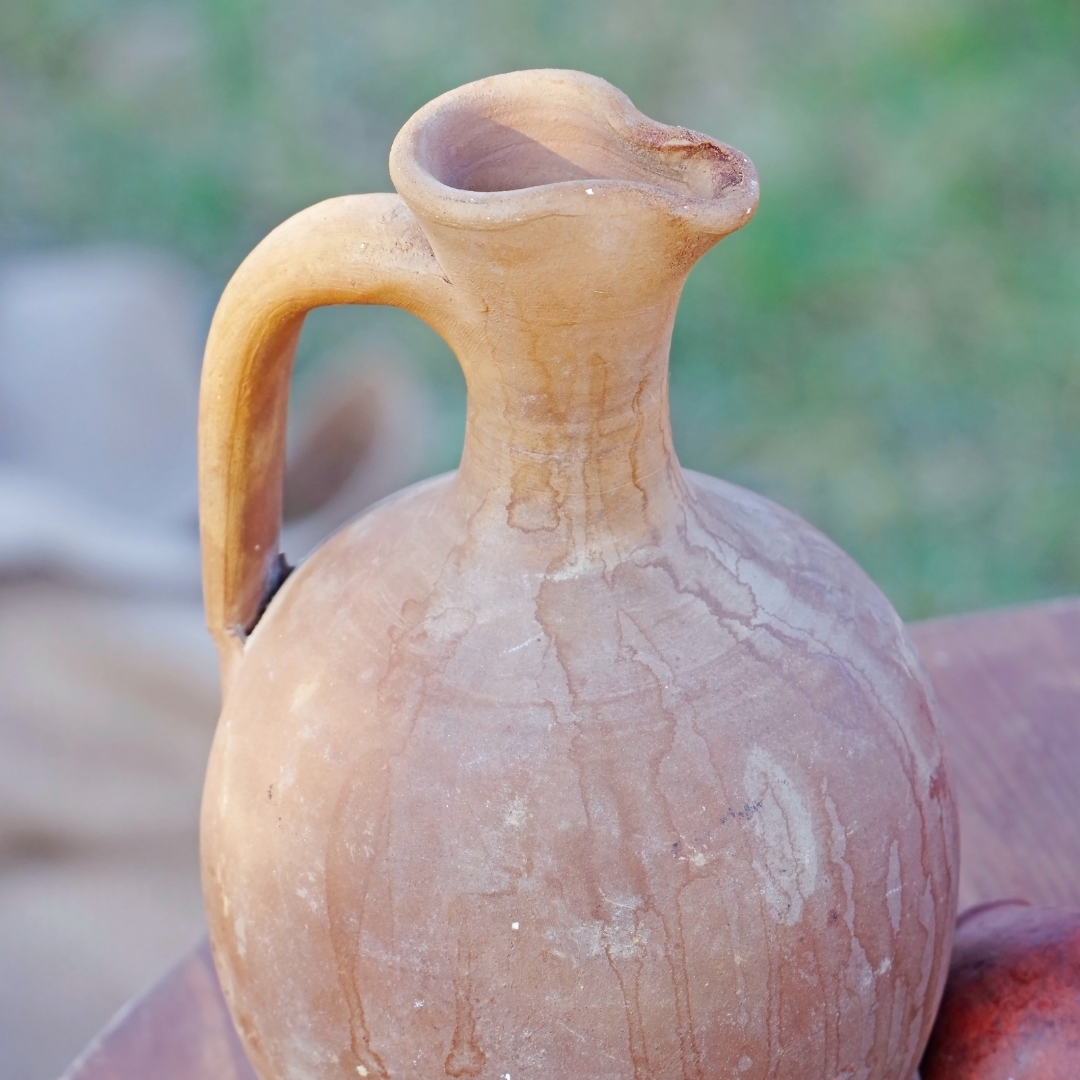 ---
Copyright 2021 Hillary Ibarra
Images: Canva Pro; Frans Francken the Younger, Public domain, via Wikimedia Commons; Canva Pro
About the Author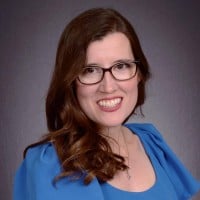 Hillary Ibarra is a happy wife and mother of four. She is the author of The Christmas List, based on the miracle of one childhood Christmas Eve, and is a freelance humor writer and copywriter. Jesus, her family, playing guitar, admiring trees, and baking bring her joy. You can learn more about her on HillaryIbarra.com and at Faith and Humor by Hillary Ibarra on Facebook.