Nikki Lamberg ponders the different seasons of her prayer life, and how the grace of God shines through each one.
A few nights ago, I was lying in bed reading my devotional when I felt a pull to pause and start talking to God about all that was going on in my life. My life is currently full of happenings, some tough, but many good things. If I let myself think about the big picture and all that is happening, it can become overwhelming. But if I take things day-by-day and sometimes hour-by-hour, it seems more manageable. It was in those moments of prayer when I put my book down and let my heart talk, that I felt God telling me to let Him in and asking me to do this together.
As I started thinking about my day-in and day-out activities of life, I began to realize I was not actually including Him or asking Him for help. I would talk to Him like I would a friend throughout the day, but I was not really asking Him to step in and take some of the heavy lifting out of my life. This got me thinking more about the ways I have been praying lately and that maybe I need to do some adjusting.
When I was a child, I made up my own bedtime prayer and it is one that has stuck with me even to this day. It is somewhat divided into four sections, and by design, so that I do not forget a part of it. I start by asking God's blessings on each of my family members, including those who have since passed. Then I thank Him for everyone in my life, and all that He has blessed us with now, as well as the plans He has for us in the future. Next, I ask for his protection over our family, to please keep us all safe from all evil and harm. And the last part is reserved for anything ad-lib that I want to talk to Him about, whether it is something that has been worrying me or something really exciting I want to specifically thank Him for.
This sequence has served me well over my 34 years, and I have kept it well intact with a few additions here and there. However, for the last few years I have been feeling less than adequate in my nightly prayer routine and admittedly feel guilty about it. It seems that as soon as my head hits the pillow, I am falling asleep after a long and busy day, knowing that I will be woken up by one or two of my children at least once during the night. And then before I know it, the alarm is ringing again at 4:30 in the morning just to do it all over again.
But this morning I had another thought, which I cannot help but think was the Holy Spirit trying to offer me some grace. My thought was this: "It's OK that you haven't been saying your traditional prayer at night. You talk to Me all day. Sometimes you will talk to Me in different ways and use Me in your seasons of life differently and that is OK. So long as you choose to make Me the center of whatever it is that you are doing, you will be OK."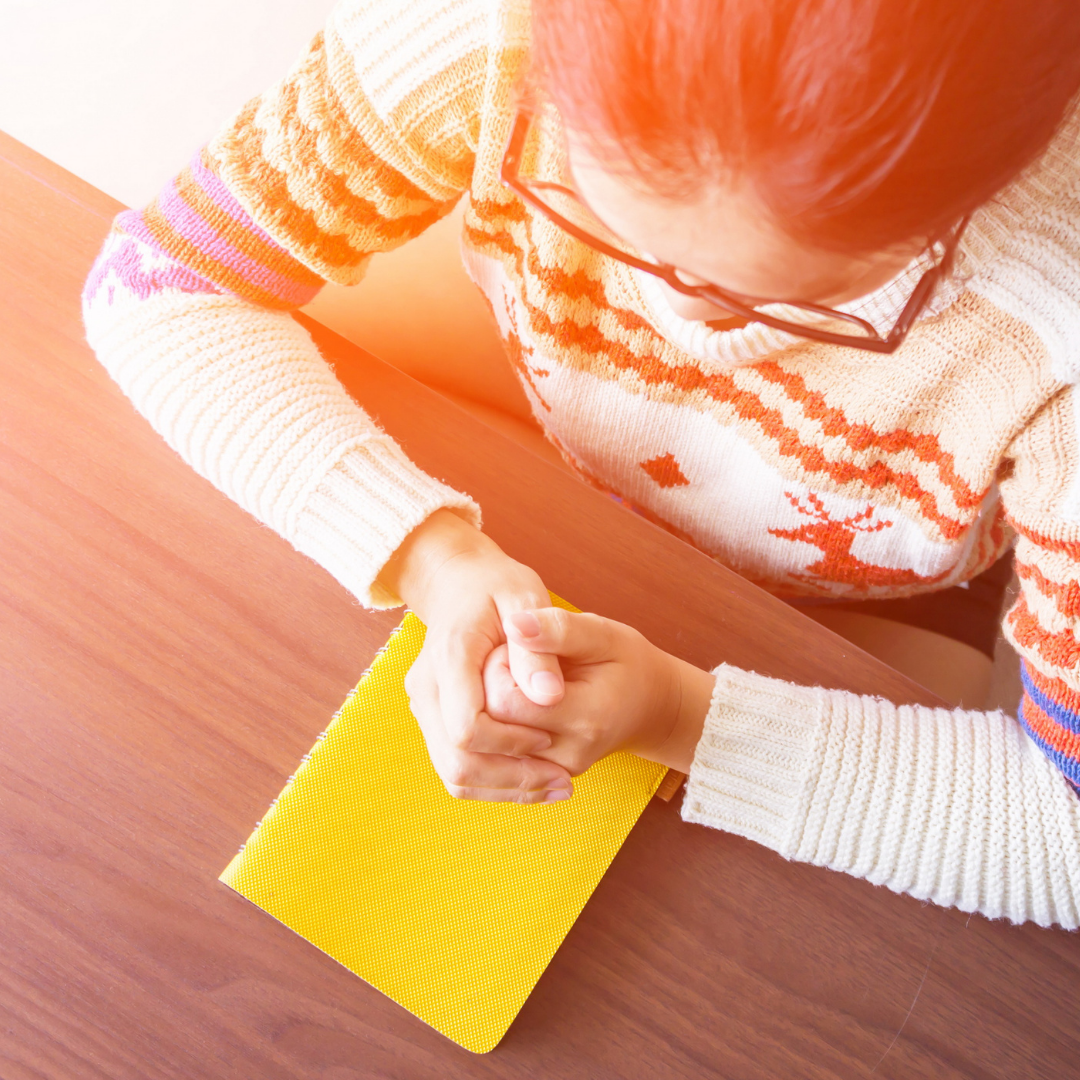 It almost makes me teary-eyed as I write this knowing that God is so full of love, grace and understanding for us, and I think sometimes we forget that. I wish I could be one of those beloved Christians who are able to spend an hour with Him every morning just one-on-one. I envy those that have or can make the time to do that. But in this season of my life, with three small kids, working a full-time job, and everything in between, the hours of my day do not seem to allow for that. I do not use this as an excuse, but I have come to accept that it just is how it is right now. It does not mean that I am not devoted or that I do not pray, it just means that I am doing it in a different way in this season of life.
These children that take so much of my time and attention right now are blessings from God, and although I am not spending time in prayer by reading from my Bible for an hour, I am taking care of my children and attending to their needs, which is exactly what He wants me to be doing. It can be hard to view changing diapers as a form of prayer, but I promise you it is.
"Thank you, Jesus, for blessing us with this precious child, who needs me to help them as they don't yet know how to go on their own and without a diaper. Thank you, Jesus, for helping us as parents guide them as they learn and grow both in this earthly world, as well as in their faith. Thank you, Jesus, for giving me the words of wisdom that I need to discipline them when they do wrong, so that they know what the right path is moving forward. Thank you, Jesus, for giving me the grace and patience that I need to multi-task when each of them is vying for my attention."
Click to tweet:
I am so grateful for the grace that God gives me day in and day out. #catholicmom
I am so grateful for the grace that He gives me day in and day out. I am grateful that He gives me those nudges to stay the course when I forget to ask. I am grateful that He continues to put just what I needed to hear in whatever I may be listening to. (I don't like to admit it, but I am behind in my Bible in a Year podcast. However, I fully believe it was God's intention for it to be this way for me. Every time I turn it on to catch back up, it applies beautifully to whatever it is that I am struggling with or needing words of encouragement on.)
And I am so grateful, that no matter what, He is there for me. A perfect and permanent best friend that will listen, offer advice, and through my Faith and love for Him, can "fix" me when I am broken. Blessed are they who seek you, Lord. May your grace and mercy bring them peace.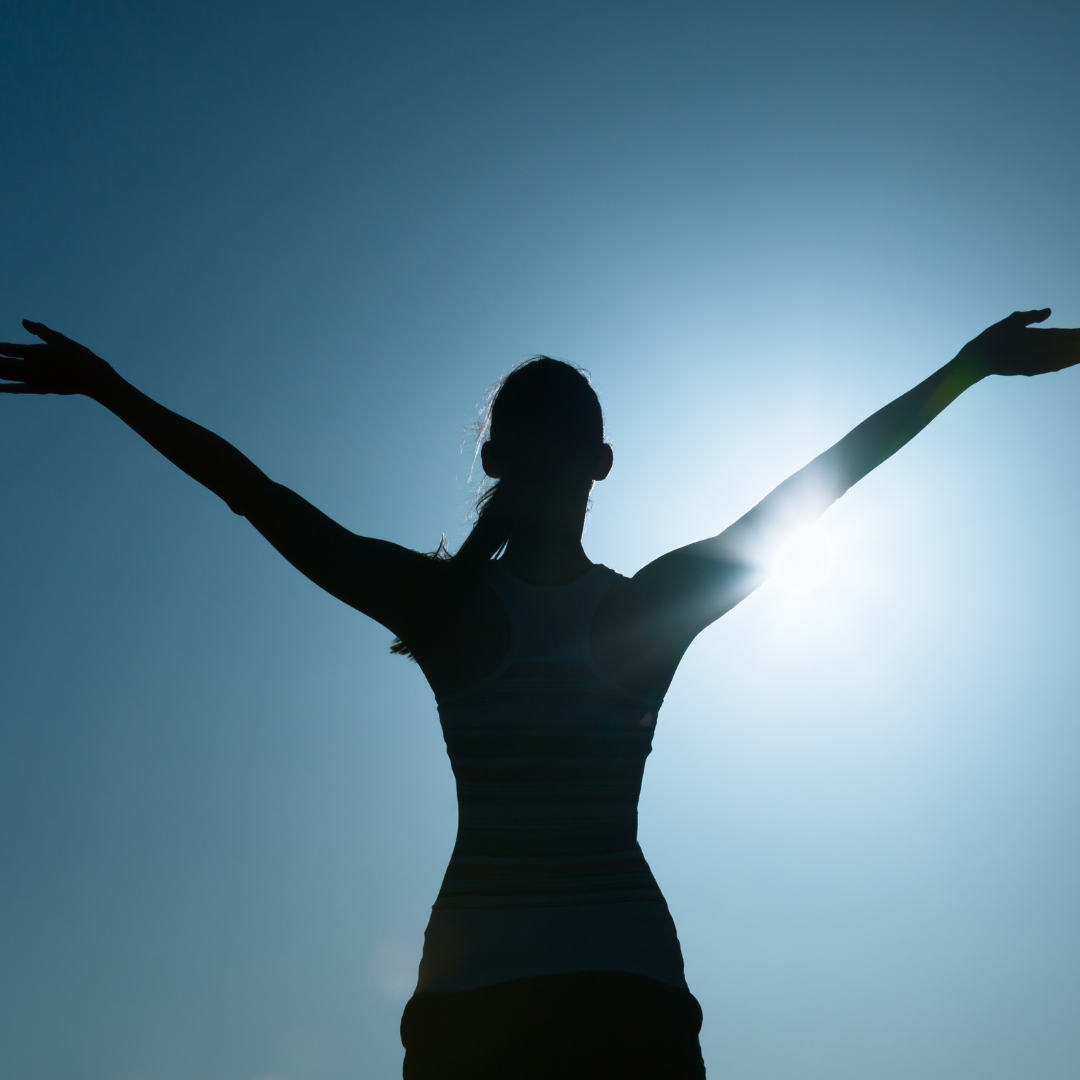 ---
Copyright 2021 Nikki Lamberg
Images: Canva Pro
About the Author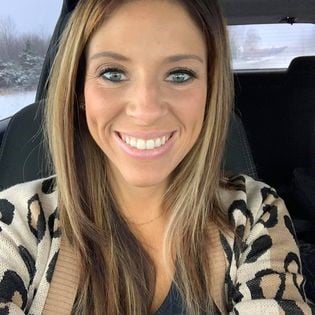 Nikki Lamberg is a born and raised Catholic, full-time working, wife and mom of three young children. It brings her great joy to read, write and help others as she can, especially when it comes to infertility and raising young children.