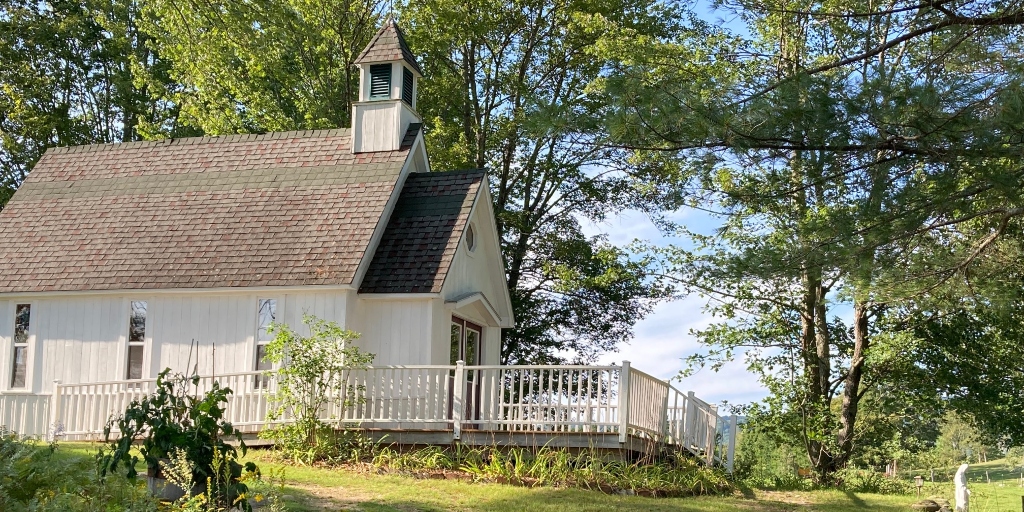 Kathryn Swegart describes her visit to a farm where prayer came as easily as breathing the fresh air.
Nestled in a valley surrounded by the rolling hills of Maine, a Catholic family of three generations lives a life of prayer and hard work on a 250-acre farm. A white clapboard chapel built by the patriarch of the family and dedicated to St. Padre Pio stands at the heart of the property. The farm is a gathering place for local Catholic families who support each other in festive gatherings, often around a campfire. Children play in fields and pat friendly Jersey cows. On one memorable occasion, the St. Padre Pio group hosted the Franciscan Friars of the Primitive Observance who taught catechesis to the children. It was so successful that the family is building a hermitage for the friars to use for retreat: a welcome change from their inner-city ministry to the poor.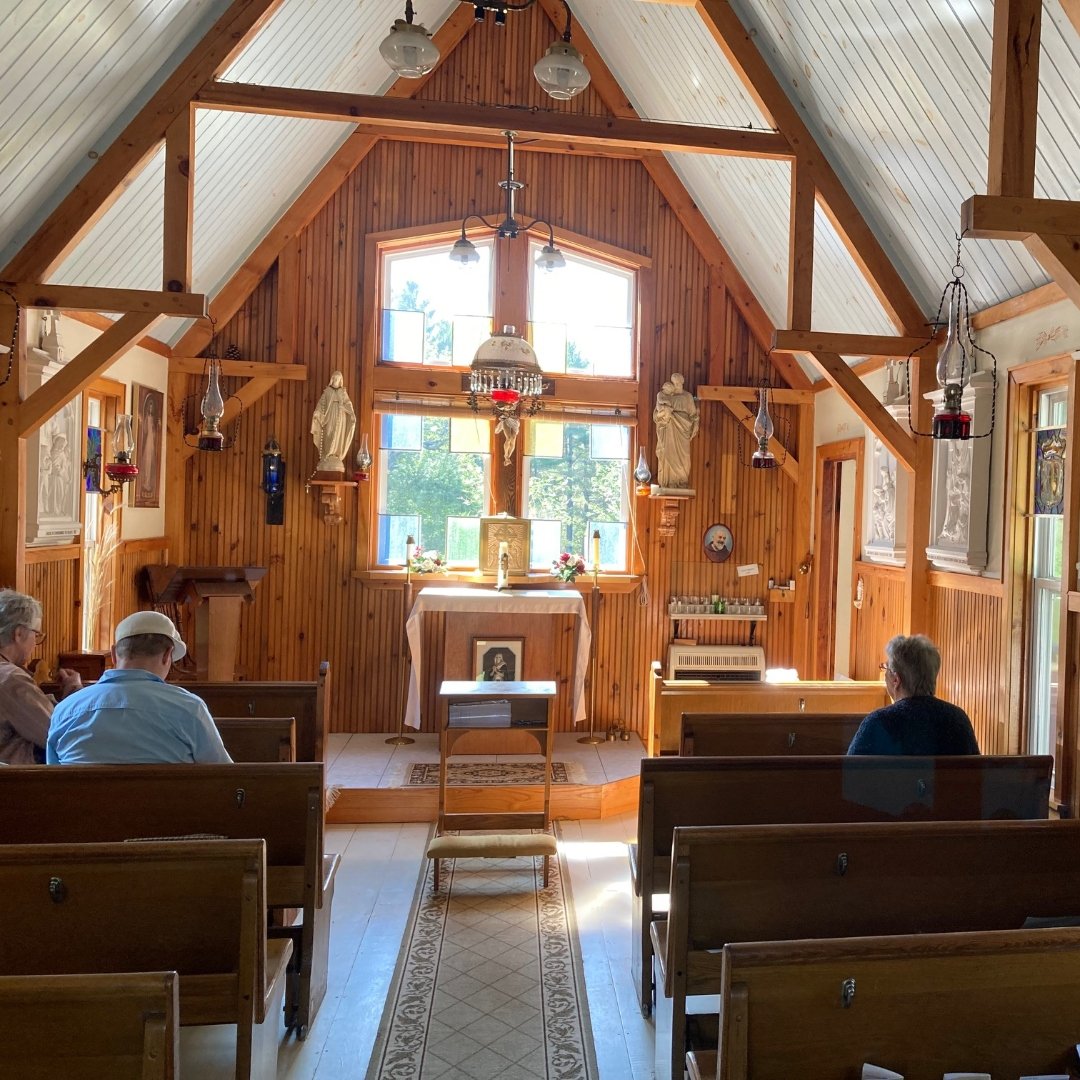 Recently my husband and I visited the St. Padre Pio chapel, not knowing what to expect. It was like stepping back in time to a place where families lived together in harmony, detached from social media. Prayer came as naturally as breathing the fresh air. I watched as the grandmother stopped work to pray the Divine Mercy chaplet before the tabernacle. Her daughter-in-law soon followed her to the chapel, offering thanks for good news received. Grandpa tended to cows, milking them by hand and filtering the milk.
One scene struck me in a profound way. I saw Grandpa sitting on the open end of a pickup truck, talking to his teenage grandson. It appeared to be an earnest conversation carried out in a natural way. I asked the grandfather about this talk with his grandson.
"We talk a lot and I give him advice," he said.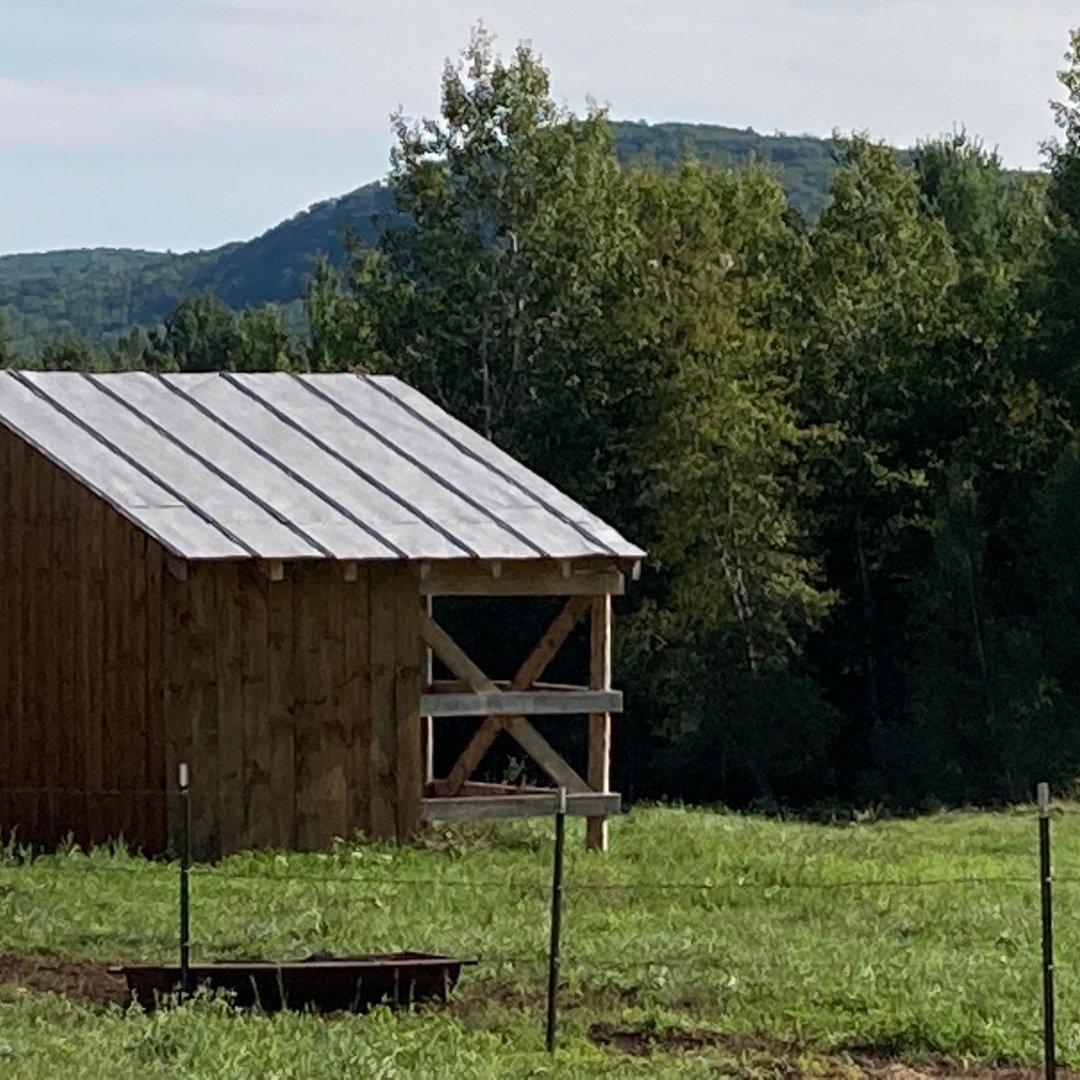 Click to tweet:
Our faith tells us that Jesus is with us in real and substantial form in the Eucharist. #catholicmom
As we drove away on that sunny autumn day, I thought about the feelings of happiness and peace that pervaded the farm. Why are they happy? I know that loneliness can kill. I know that one key to a long, happy life is relationships between family and friends. We are not alone in the universe. Our faith tells us that Jesus is with us in real and substantial form in the Eucharist, here dwelling in the tabernacle of a wooden chapel, surrounded by pastures, contented cows, and little girls running through a field. He is close to us too, alive and hidden in a Catholic church near to you.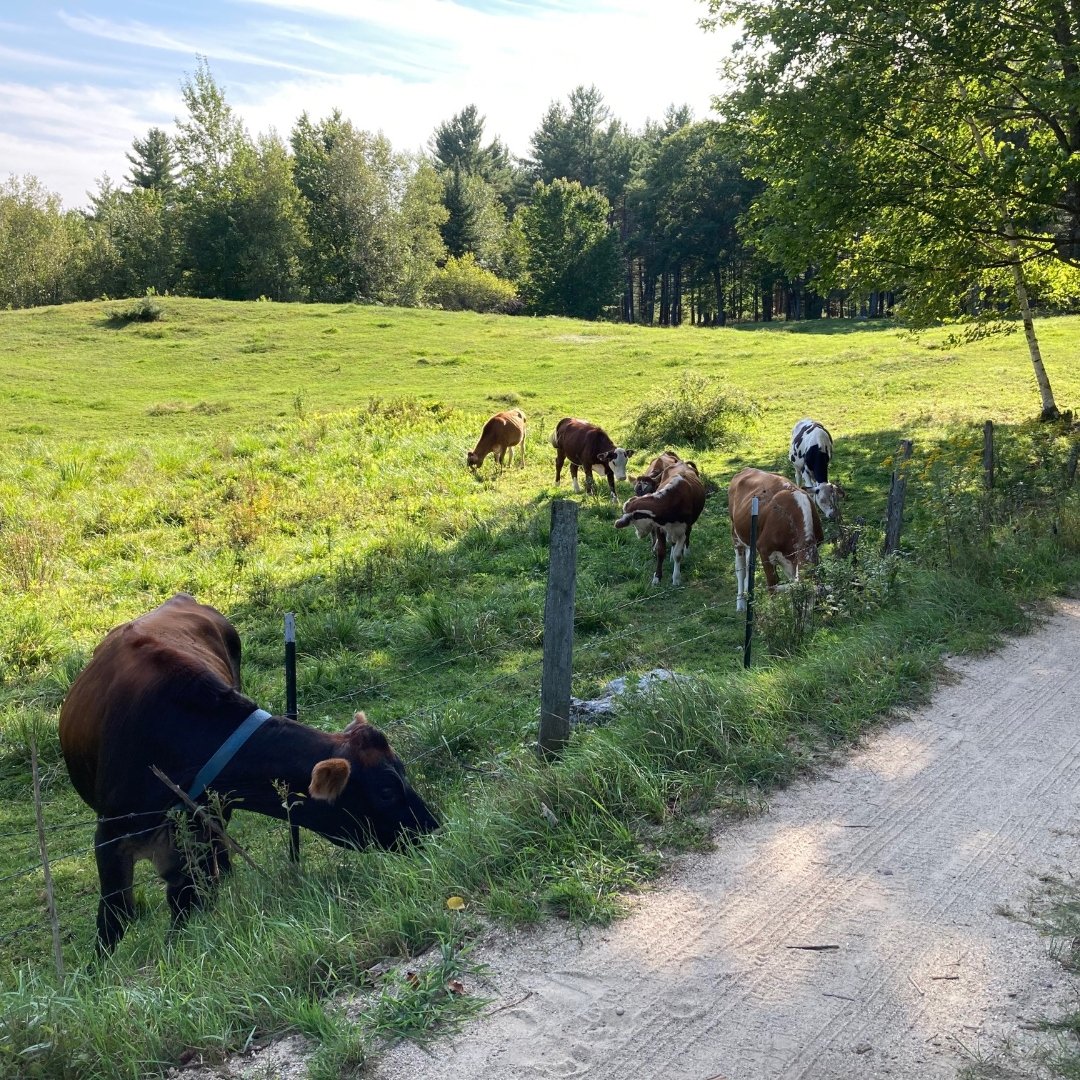 ---
Copyright 2021 Kathryn Swegart
Images copyright 2021 Kathryn Swegart
About the Author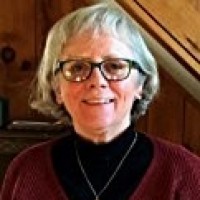 Kathryn Griffin Swegart and her husband raised three children on a small farm in rural Maine. Kathryn, a professed member of the Secular Franciscan Order, is the author of the bestseller Heavenly Hosts: Eucharistic Miracles for Kids Visit her website at KathrynSwegart.com.