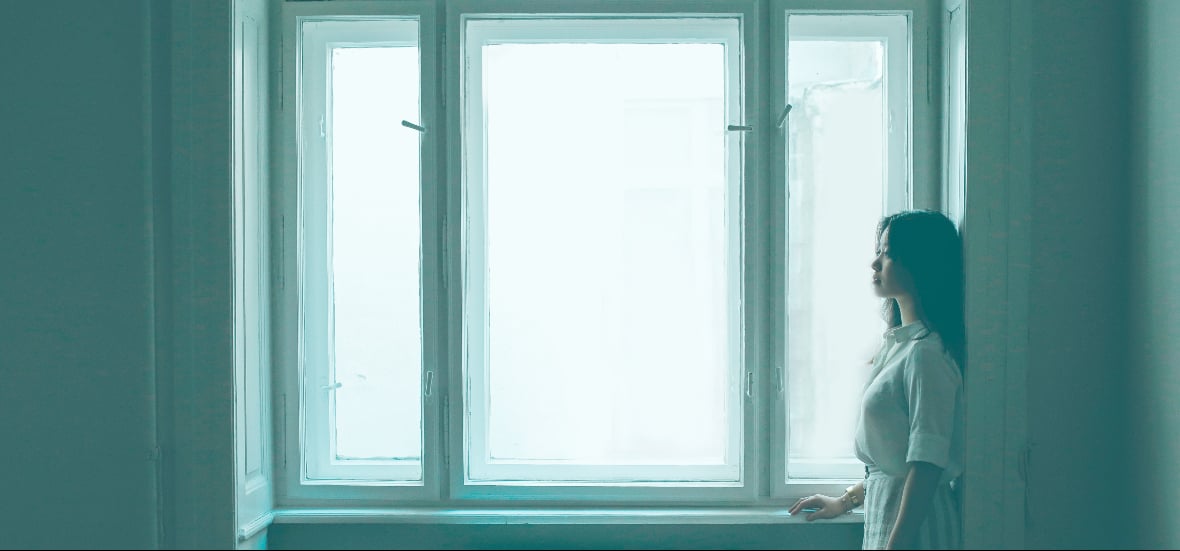 Christy Wilkens views the Seven Sorrows of Mary as a powerful lens through which to view our own sorrows.
2020 will certainly go down in the books as a year of sorrows.
Although the Church has honored Mary's role in Christ's suffering since its earliest days, the Memorial of Our Lady of Sorrows wasn't fixed in its current form and date until 1913, when Pope Pius X added it to the calendar. The day is dedicated to what CatholicCulture.org calls Mary's "spiritual martyrdom," a reflection of Christ's physical one.
Whatever your experience of 2020 has been, I'm quite certain it's contained at least a few moments of suffering worthy of being offered up for the life of the world. The Blessed Mother, too, lived a life with great suffering. But she united it with Christ's passion, surrendering each painful moment into kairos, God's universal time, where all suffering is redeemed and every tear is dried. Her surrender changed the course of the world forever.
The Seven Sorrows of Mary are the seven moments of Mary's greatest models of compassion (literally, suffering-with). Why, pray tell, would anyone want to spend more time with suffering this year?
Because uniting our suffering with Christ's, after Mary's model, is one of the most powerful prayer tools we have available as Christians. Suffering refines us, as we endure it, and it refines all of humanity, as we leave it at the foot of the cross, our own small pebble added to a cairn the size of the whole world. We may never know (on this earth) why God has allowed us to endure some particular trial, but we can know that he will work it for good in the fullness of time.
We know this not just through our post hoc experience of the crucifixion-resurrection arc, but through Mary's own experience of the redemption of her moments of suffering — closely tied to Jesus' moments, but lived through as only a mother could live them.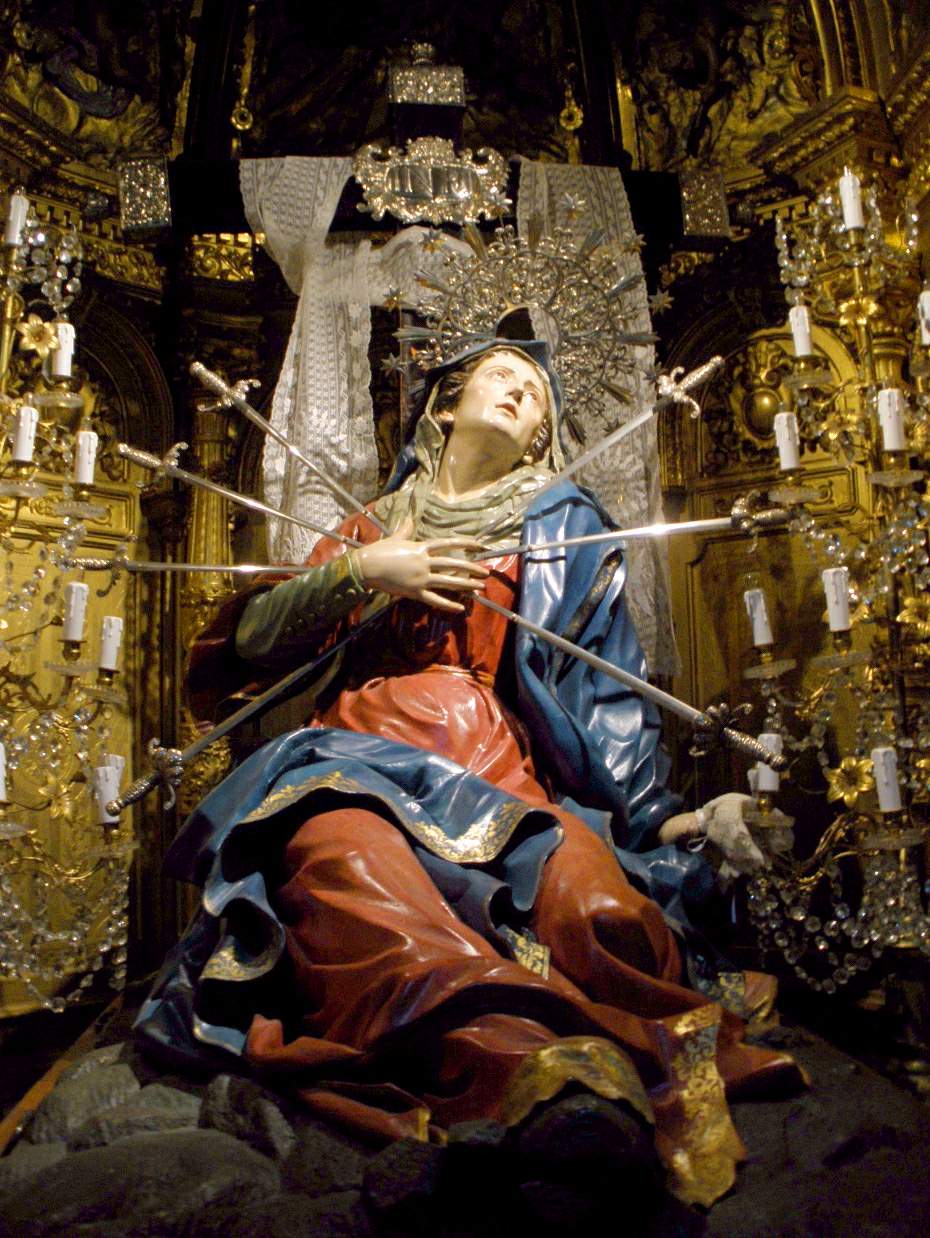 These archetypal moments run the gamut from anxiety to physical pain, from panic to grief. There is something in these seven sorrows for each of us.
The prophecy of Simeon
When Mary and Joseph brought Jesus to the Temple in Jerusalem, expecting to present him joyously at the holiest site of all Judaism, they encountered instead Simeon's confusing, troubling words: "you [Mary] yourself a sword will pierce." The first Sorrow helps us all — yes, all — to reckon with the knowledge that a moment will come that will steal our breath and confidence away, leaving us roiling with uncertainty, clinging to faith with blind trust.
The flight into Egypt
The Holy Family's flight into Egypt was a harrowing escape and a leaving-behind. This second Sorrow brings us face-to-face with life's sudden, unexpected, and painful turns. Mary and Joseph heeded the angel's warning, with simple obedience...without knowing what the journey entailed, where they would go, when they would return. Our own unanticipated changes of plans offer a chance to practice the same holy obedience.
The loss in the Temple
In the third Sorrow, we reflect that sometimes, we continue blithely along with our own plans, not realizing that Christ has stayed somewhere else without us. Even Mary experienced this surprise and chagrin: three days after leaving the Temple in Jerusalem, she and Joseph realized their child was nowhere to be found among the caravan. Ask Jesus to reveal where you may be about to stray from his side, and beg Him to keep you close.
The way of the Cross
The true, beating heart of the seven Sorrows devotion is the head-on confrontation with Our Lord's suffering and death through his mother's eyes. As in the Sorrowful Mysteries, there is no resurrection story here...yet. Instead, there is value in sitting with the truth and finality of this pain, this brutal execution. As the crowd and soldiers jeered, beat, and tortured her Son, Mary was powerless to stop any of it from happening — just as we, too, will sooner or later be called to bear witness to another's pain, to acknowledge our powerlessness, to not turn away.
The foot of the Cross
In His last moments, Mary stayed close to Jesus, as physically and spiritually close as one person can be to another. Her own heart broke as His stopped beating ... but not before her fidelity was rewarded with a new mission, one that would reorder all of humanity. In this fateful hour, Jesus gives his mother to the world, and us to her. He knew our weakness, and He knew her strength. He knew she would refuse Him nothing, even in her deepest anguish.
Jesus' descent from the Cross
Often, the hardest moments of suffering are the quiet ones after the storm has ended and the new world is revealed. Mary receives the empty shell of Jesus' body into her arms, traces each laceration with her fingertips, notes each fold of skin caked with blood and the dirt of the road. This child she nursed, this boy she bathed...this is the end to which He has come. When we face our own moments where Before becomes After, there is nothing to do but to receive what has come down to us, and choose to keep loving.
Jesus' burial
Along with the body of her Son, Mary buries whatever quiet hopes she carried for His future. But she carries in her breast the promised hope of the Resurrection, which must have seemed a logical impossibility as the stone rolled across the tomb. The last Sorrow calls us to remain committed, like Mary during those days between Good Friday and Easter, to the ultimate victory: of hope over despair, of life over death, of love over the entire world.
There is something in Mary's seven sorrows for each of us. #catholicmom
---
Copyright 2020 Christy Wilkens
Images (top to bottom): Jessica Ticozzelli (2020), Pexels; Our Lady of Sorrows (Iglesia de la Veracruz, Salamanca, Spain), Wikimedia Commons
About the Author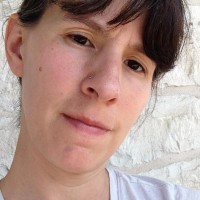 Christy Wilkens, wife and mother of six, is an armchair philosopher who lives in Austin, TX. She writes at FaithfulNotSuccessful.com about disability, faith, doubt, suffering, community, and good reads. Her first book, Awakening at Lourdes: How an Unanswered Prayer Healed Our Family and Restored Our Faith, a memoir about a pilgrimage with her husband and son, will be released by Ave Maria Press in 2021.