Laura K. Roland ponders the ways we welcome others, opening the door for friends to become sisters.
I've been thinking a lot about friendship and sisterhood lately. I have no biological sisters; female friendships seem very mysterious and too much work for this introvert. When I was younger, it was easier to be a let's-read-a-book-quietly-friend than a let's-have-a-sleepover-and-do-each-other's-nails friend. I didn't have very many takers. High school brought many acquaintances and only two friends. That number tanked to one until my junior year of college when that number jumped to a miraculous five.
In 1992 I became a mom for the first time, and with it brought a deep longing to be part of a group of women, a place where I would be accepted, relevant, included. To be part of something beautiful and life-giving became my mission. Where there wasn't a group, I created one but, without really understanding how it works, I see now that how I "did" friendship – something crafted and carefully orchestrated – was an indication of why I now crave something deeper – sisterhood.
My babies are all grown. Well on the other side of 50, I am trying for the thousandth time to reinvent myself, to fit in, to find my voice. And that craving for sisterhood is an ache that hasn't subsided. In trying to explain this to my husband, he reminded me that I have had friends over the years. And he isn't wrong about that. So why the deep longing still?
It has taken me well over a year to figure that out – sort of. During our recent move, I went through our boxes of pictures and came across photos of the house where we raised our kiddos. It had two entrances. In a rare moment of hindsight, I thought about those entrances, who we brought through the front door and who was welcome to use the side door. What each person encountered on that journey over the threshold is a great explanation of the difference between friendship and sisterhood.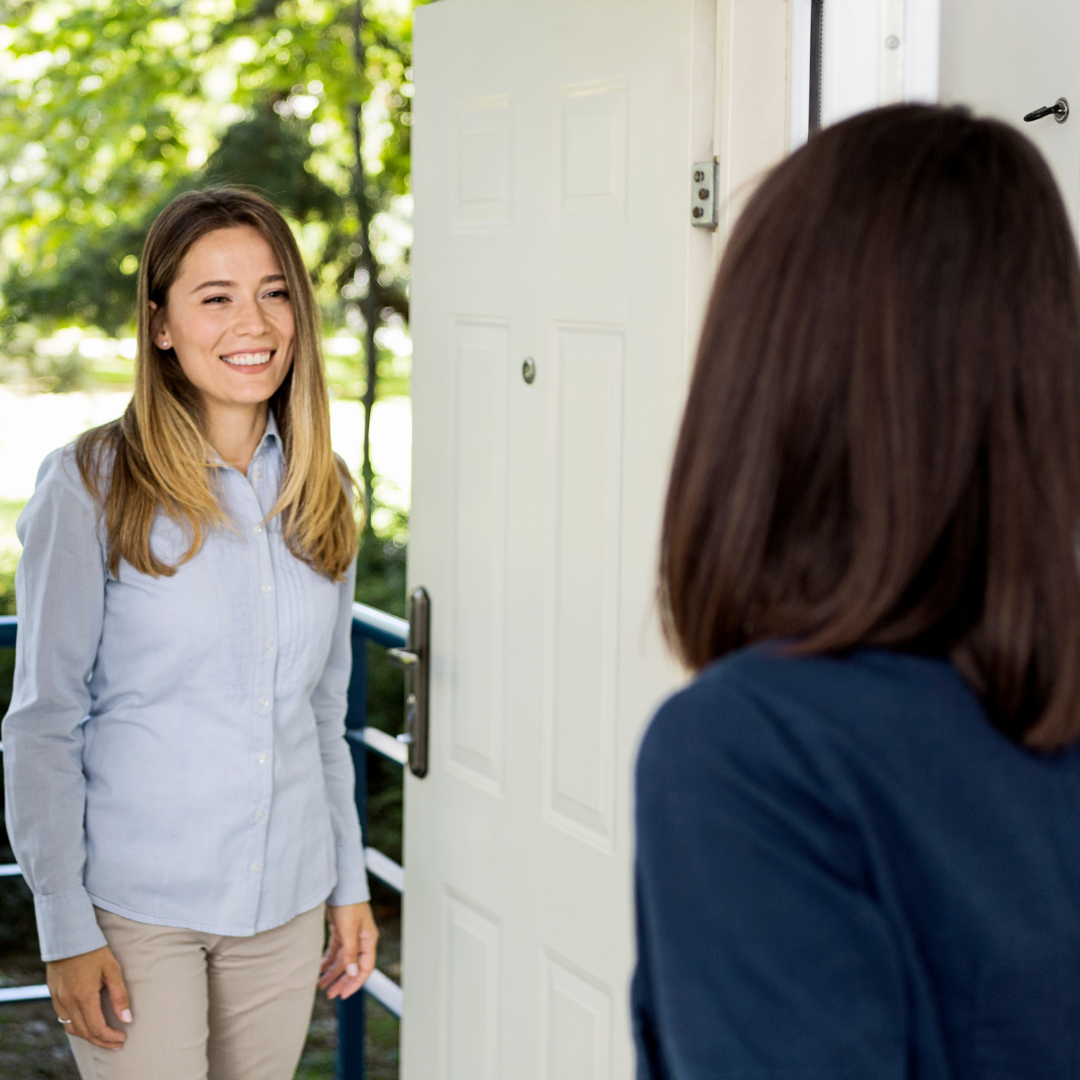 Friendship is the front door. Someone you may or may not know knocks on that first barrier announcing they are there and want to come in. At our house, we also had a storm door, yet another gateway into our home, that had to be unlocked before you could enter. Once the door was opened, the visitor was ushered into a foyer that was brightly lit, painted just the right color of pale greys and green to reflect a calm and serene interior that some – but not all – would get to experience. The front door was mostly reserved for the pizza delivery guy, the FedEx drivers, the yearly scouts selling cookies and collecting canned food. New neighbors came through that door. It was a beautiful introduction to our life – carefully curated to see only a glimpse.
Just like the groups I created early on in motherhood.
Click to tweet:
Sisterhood is about the journey. The long way round. Letting others see you for who you really are. #catholicmom
If friendship is a front door event, sisterhood is a come-in-through-the-side-door experience. To get to my side door, you had to maneuver your way through our garage – past the garbage cans and overflowing recycling bins, squeezing between the car and the boxes stuffed on the shelves. Once you made it to the front of the car, you had to take either a sharp left or right to get around the tractor and up the three steps to that always-unlocked side door.
Once inside the side door, you encountered the mud room. Once you stepped over the pile of shoes, you were home free. If it was laundry day you were out of luck and had to just hope for the best as you moved forward. Side door people did not worry about landing on a dirty towel or stray pair of underwear that escaped from the three laundry baskets we kept there. These walls were still painter's white – that color that all new houses are painted before owners put their own brushes to them. They were dinged and scratched up, with pegs half-in that held coats and umbrellas, backpacks and plastic bins with all the things that had no other place to go.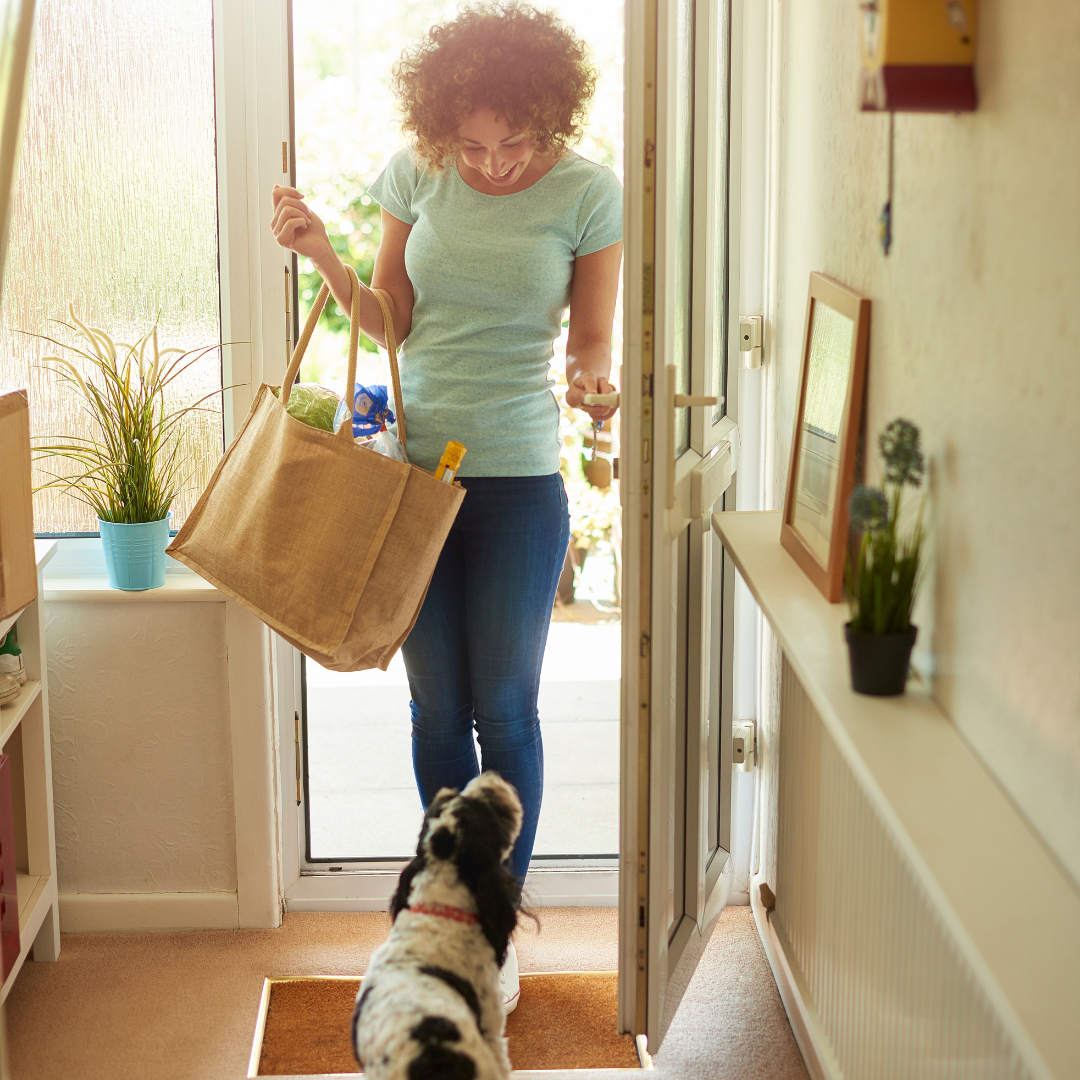 Depending on what season of our life you entered through that side door, you might also have encountered hamsters in funny little hamster balls, guinea pigs in large cages, dog crates, and a litter box. For a time, we had all four crammed in there. It was a cacophony of noise and smells that let you know little people who love critters resided here.
If you were committed enough to get through all that, you finally came to the kitchen. Cluttered and always in varying stages of meal prep or clean-up this is where you entered our lives most fully. There you found your seat at the square kitchen table, etched with a million lines of homework and drawings, conversations, and meltdowns. It was the heart of our home, the inner sanctum.
Yes, you could get there more quickly through the front door of friendship, down the front hall that was beautifully decorated and clean. That seat at the table was more visible from the front door. But you had to, literally, be let in through two doors and guided down the hall by someone on the inside. That path to the heart of our home through the side door of sisterhood was one you were allowed to experience for yourself, as if we were preparing you for what you would be getting yourself into.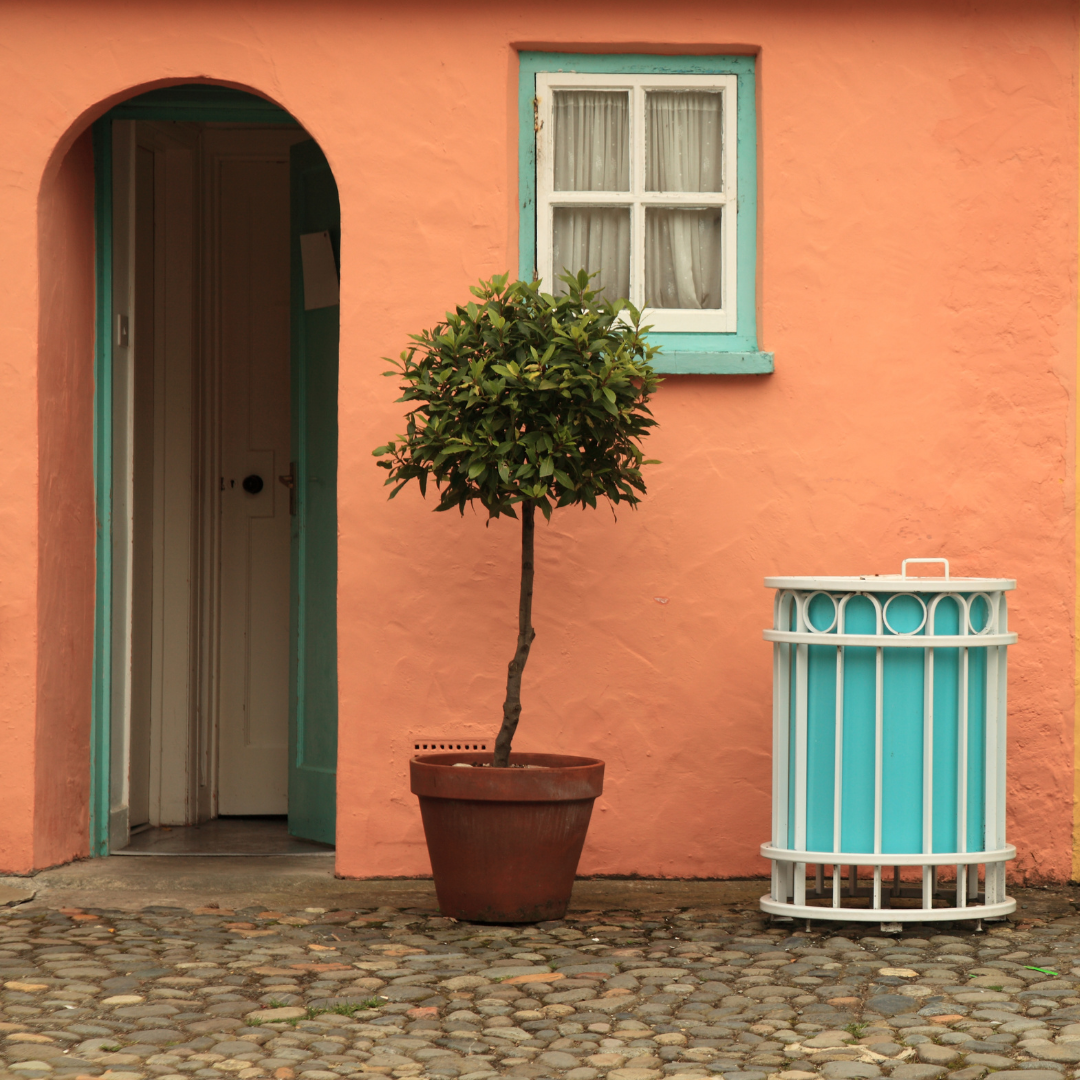 Sisterhood, then, is about that journey. The long way round. Letting others see you for who you really are. That door, which lays bare the scars and marks of both being opened gently and having been kicked in by life occasionally, is always unlocked in sisterhood.
Today I live in an apartment building and there is only one way in. You must let me know you're coming, and I will meet you in the lobby. The journey up the three flights of stairs (or the elevator if we're not feeling so spry) is now my side door. We talk, we catch up, we take the long walk together down the hall to the apartment door. The old kitchen table from years ago is long gone. But my island is square, and you need only take two steps from the front door to get to it. I like to think it is a place where friendship, once such a guarded and crafted exchange, will now turn into sisterhood in a heartbeat.
---
Copyright 2021 Laura K. Roland
Images: Canva Pro
About the Author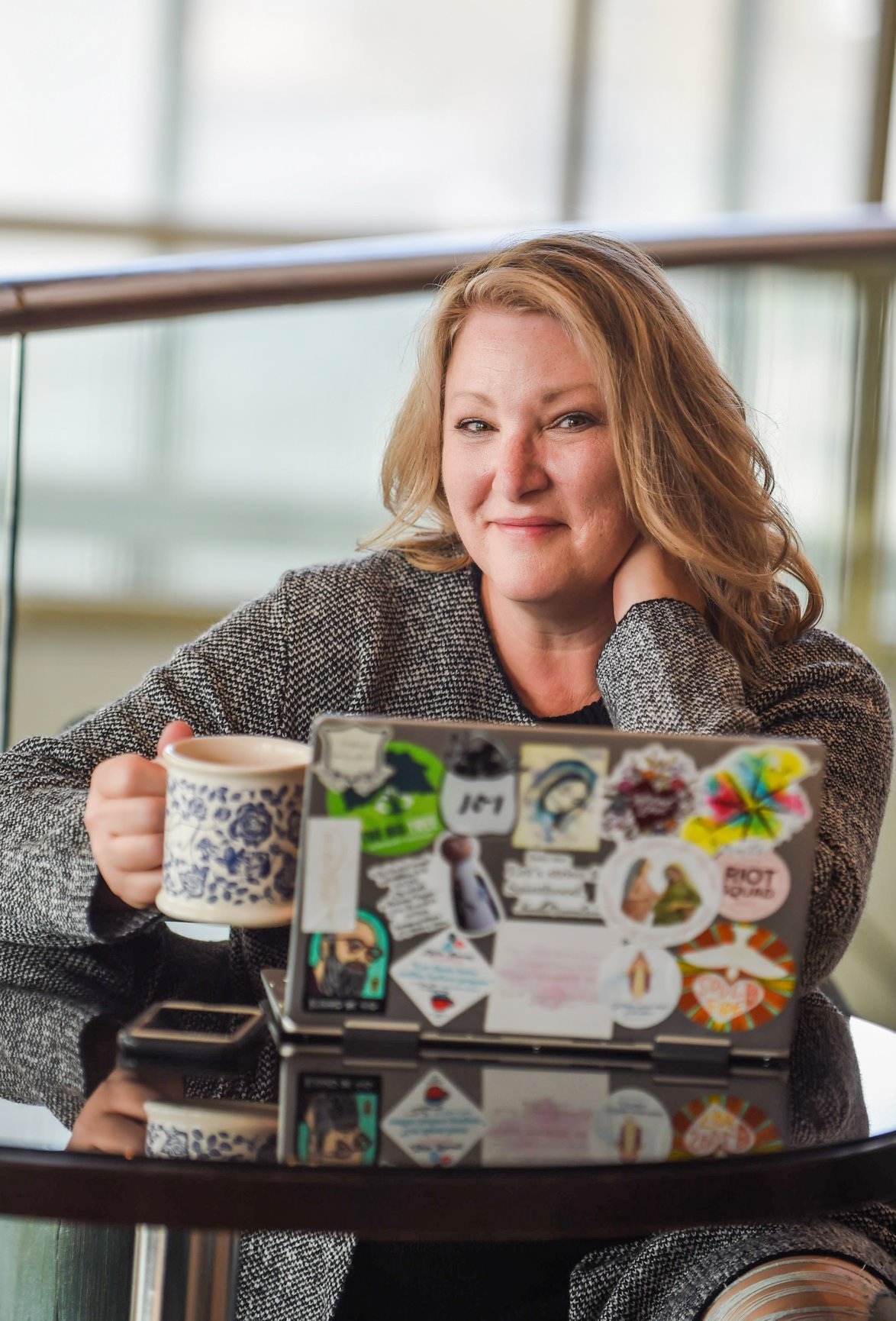 Laura K. Roland is a cradle Catholic. She and her husband of 31+ years have 3 children and have recently added a son-in-law and a daughter-in-law to their ever-growing family. A former Catholic educator, she co-founded the women's ministry Encounter Grace in 2018 and is a speaker, writer, mentor, and host of the new podcast, Short Story Longer.