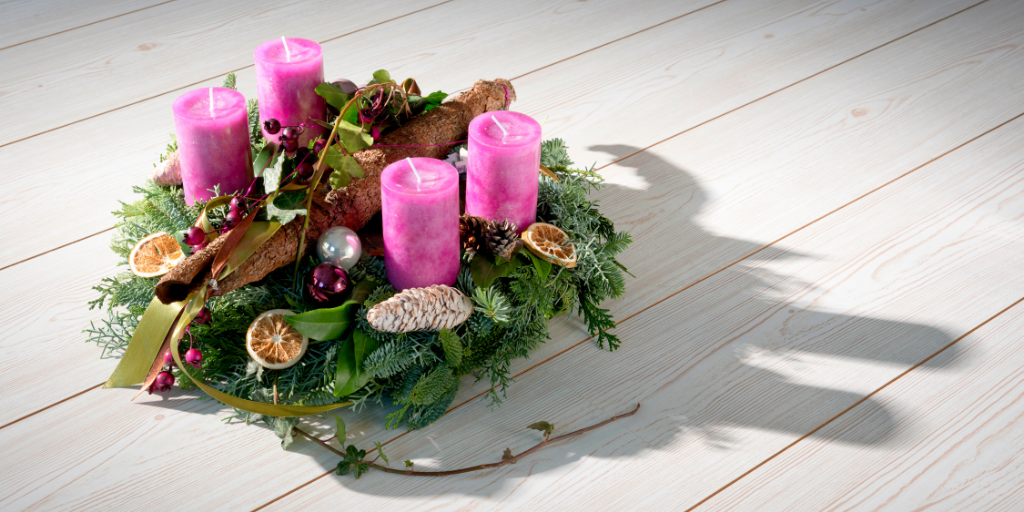 Tiffany Walsh shares that her journey back to the faith began with an Advent wreath.
---
One of the first things I think of each new liturgical year when we come to the Advent season is candles. The Advent wreath has long provided a strong visual link back to my childhood faith. I really needed this link as a young adult on the precipice of choosing between making my faith my own as an adult decision, or letting it wither away. The Advent wreath is one reason I chose the former.
I remember being in graduate school, living away from home for the first time, and going through a stressful time. I was struggling both academically and emotionally. One afternoon when I turned on the television, I happened upon a program on EWTN. At the bottom right corner of the screen was a small image of an Advent wreath with two candles lit. It was the second week of Advent.
At that point in time, I had not thought about Advent in a number of years. I was not all that enthused about my faith at that time, and in fact my Mass attendance was quite lackluster. But that graphic of the Advent wreath with the two flickering candles captured my imagination. I found a local Catholic goods store and bought an Advent wreath in the style I remember from my childhood home: artificial greens with a few bows and pinecones in the mix, surrounding a ring of four gold taper candle holders. And of course, I also procured a set of four Advent candles, three purple and one rose. I lit two of them for a short spell each remaining evening that week, and then the following Sunday I also lit the rose candle. I found lighting the candles so comforting in the evenings. Their soft glow calmed my spirit and reminded me that everything was going to be all right.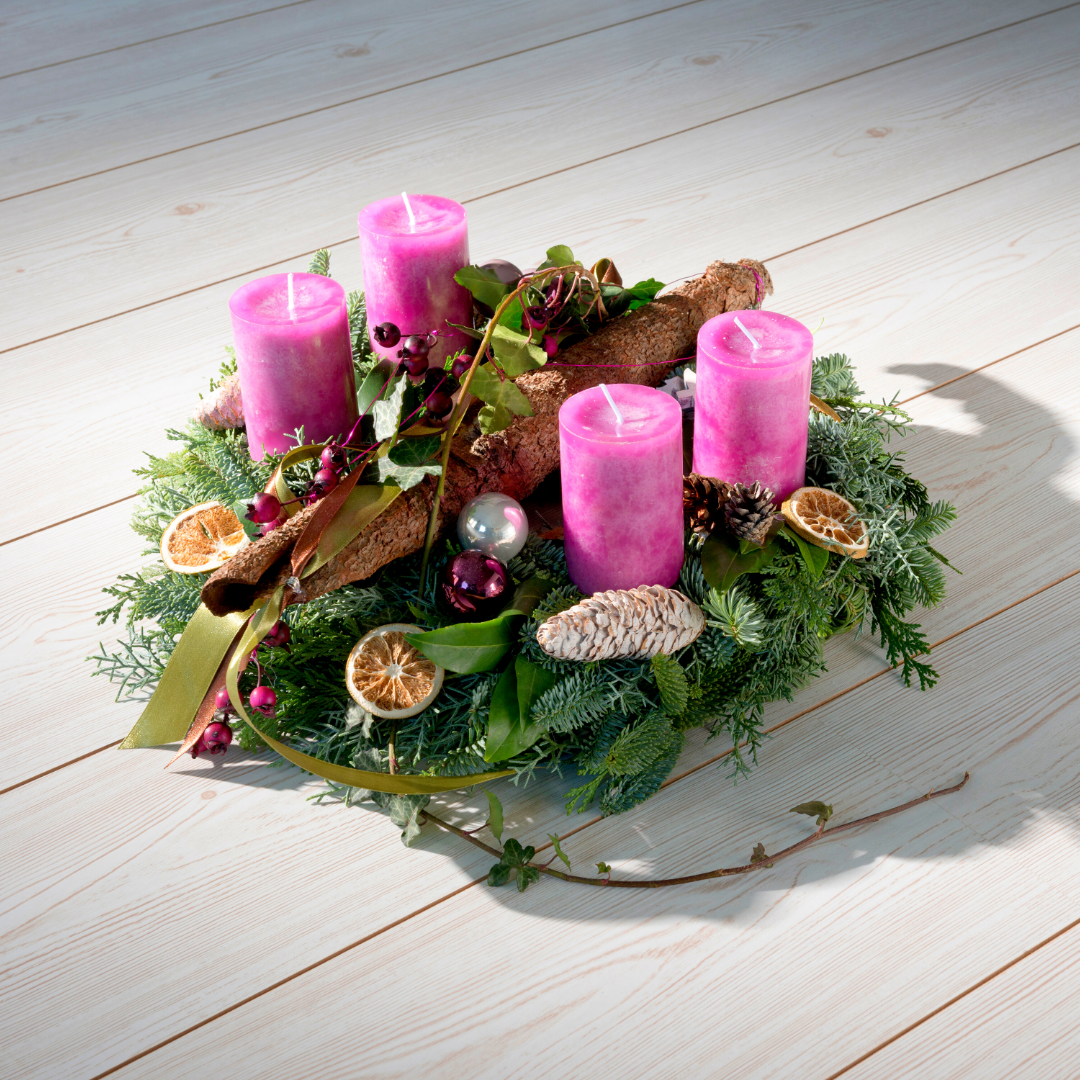 Establishing a regular routine with the Advent candles also drew me back to another, much more important, one: going to Sunday Mass. I started attending again, seeking out different parishes in the neighborhood I was then living in. I also found myself at the local bookstore, seeking out books about my faith so that I could learn about it through new eyes. I read them in the evenings by the glow of my lovely candles.
Since that time, I have always loved using candles in my prayer routine. It harkens my heart and mind to comforting things, a sense of being wrapped in light and warmth, even in the darkness of winter. In addition to Mass at our home parish, my children and I often attend Divine Liturgy at a local Byzantine rite parish, and their use of beeswax candles has really captured my heart. I purchase the thin style tapers by the dozen to use while I pray the Liturgy of the Hours in the mornings. The scent of the beeswax only adds to the transformative experience of praying by candlelight.
Click to tweet:
Candles lead me to prayer, which in turn leads me to Christ. #catholicmom
All of these years later, I still find that candles lead me to prayer, which in turn leads me to Christ. Do you use candles during your prayer time? What traditions do you have in your home with Advent wreaths and candles? I would love to hear about it in the comments!
---
Copyright 2022 Tiffany Walsh
Images: Canva
About the Author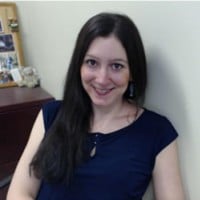 Tiffany Walsh is a wife and mother, a native western New Yorker, and a college librarian. She is a cradle Catholic who rekindled her childhood faith as a graduate student via her love of books, and is the author of Exploring the Catholic Classics, part of the Stay Connected Journals for Catholic Women series. She enjoys writing about faith, crafting, dance, fitness and wellness. Visit her blog at Life of a Catholic Librarian.