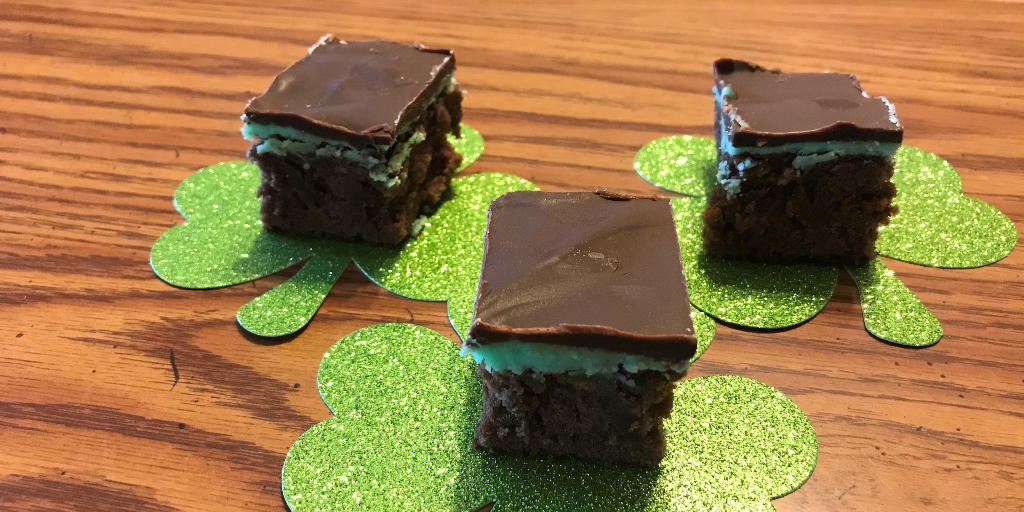 Charlene Rack shares a recipe for a three-layer brownie treat to enjoy for St. Patrick's feast day.
Three distinct layers make one rich, luscious brownie experience, and, yes, these are a bit of work and high in calories, but it's just once a year, and they're so worth it!
Trinity Brownies
cake layer Ingredients:
1 & 1/4 cups flour
1 cup sugar
4 eggs
8 oz liquid measure of Hershey's syrup (or similar chocolate syrup)
1 stick (8 Tbsp) butter
mint layer ingredients:
2 cups confectioners sugar
1 stick (8 Tbsp) butter, melted
1 Tbsp water
1/2 to 3/4 tsp mint extract
Green food coloring (I use Wilton's cake decorating food coloring)
topping ingredients:
1 cup semi-sweet chocolate chips
6 Tbsp butter
Baking Instructions:
Mix the cake layer ingredients well, and Pour into an 8x10 or 8x12" glass baking dish. Bake for 30-35 minutes in a 350° oven. Cool completely.
While cake layer is cooling, work on mixing the mint layer. When cake layer has cooled sufficiently, spread the green mint layer over the top and refrigerate for 20-30 minutes.
Just before you pull your creation out of the fridge, mix the ingredients for the top layer. Place the topping ingredients in a microwave safe container and heat until you can mix it all together. (Heating time depends on oven power, but start with 30 seconds, and then do 15 second increments until you have a pourable, chocolate liquid mixture. Do not overheat.)
Pour this over the mint layer of the brownies, and chill at least one hour before slicing and serving.
Store leftovers in the refrigerator.
Click to tweet:
A three-layer brownie treat to enjoy for St. Patrick's feast day. #catholicmom #StPatricksDay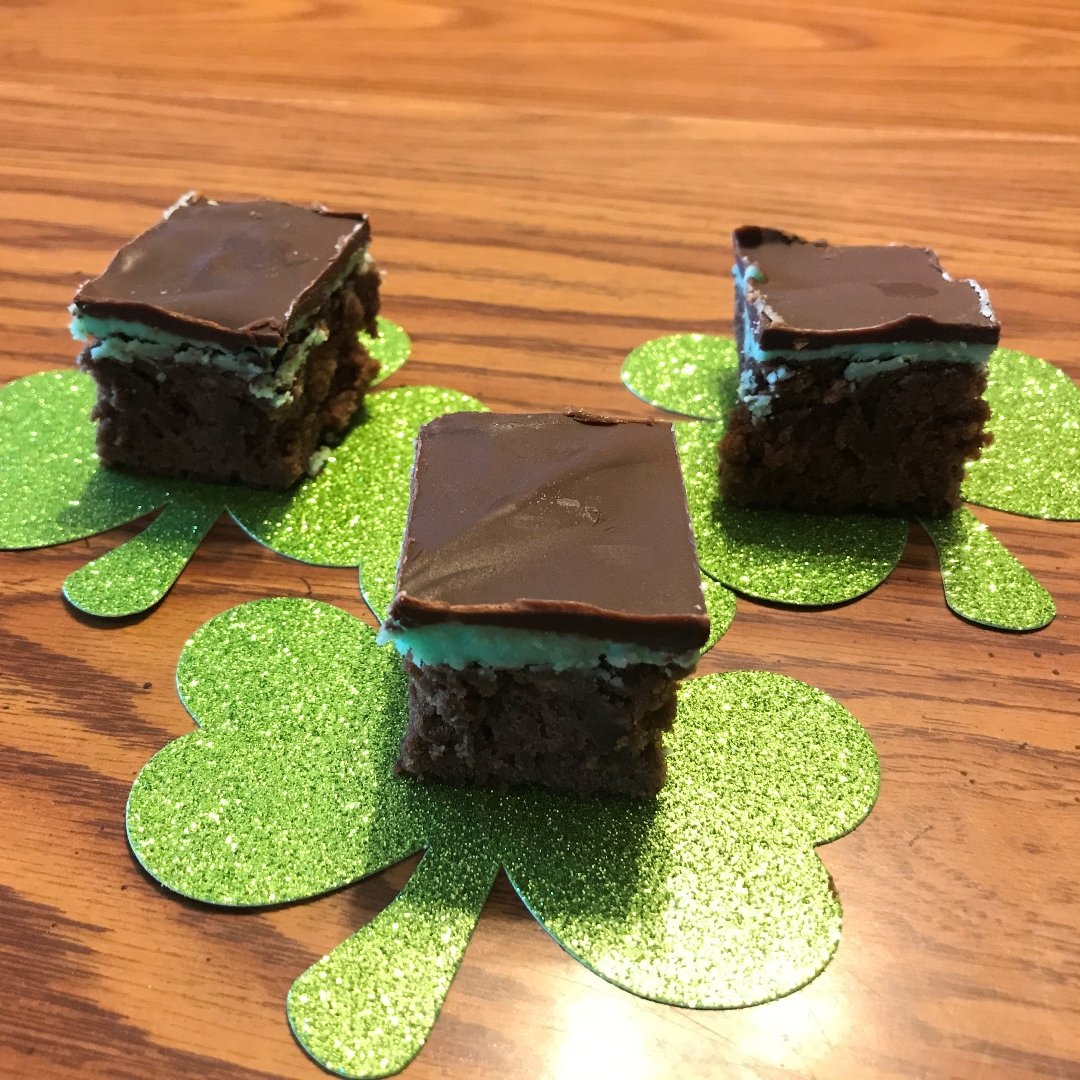 ---
Copyright 2022 Charlene Rack
Image: Copyright 2022 Charlene Rack, all rights reserved.
About the Author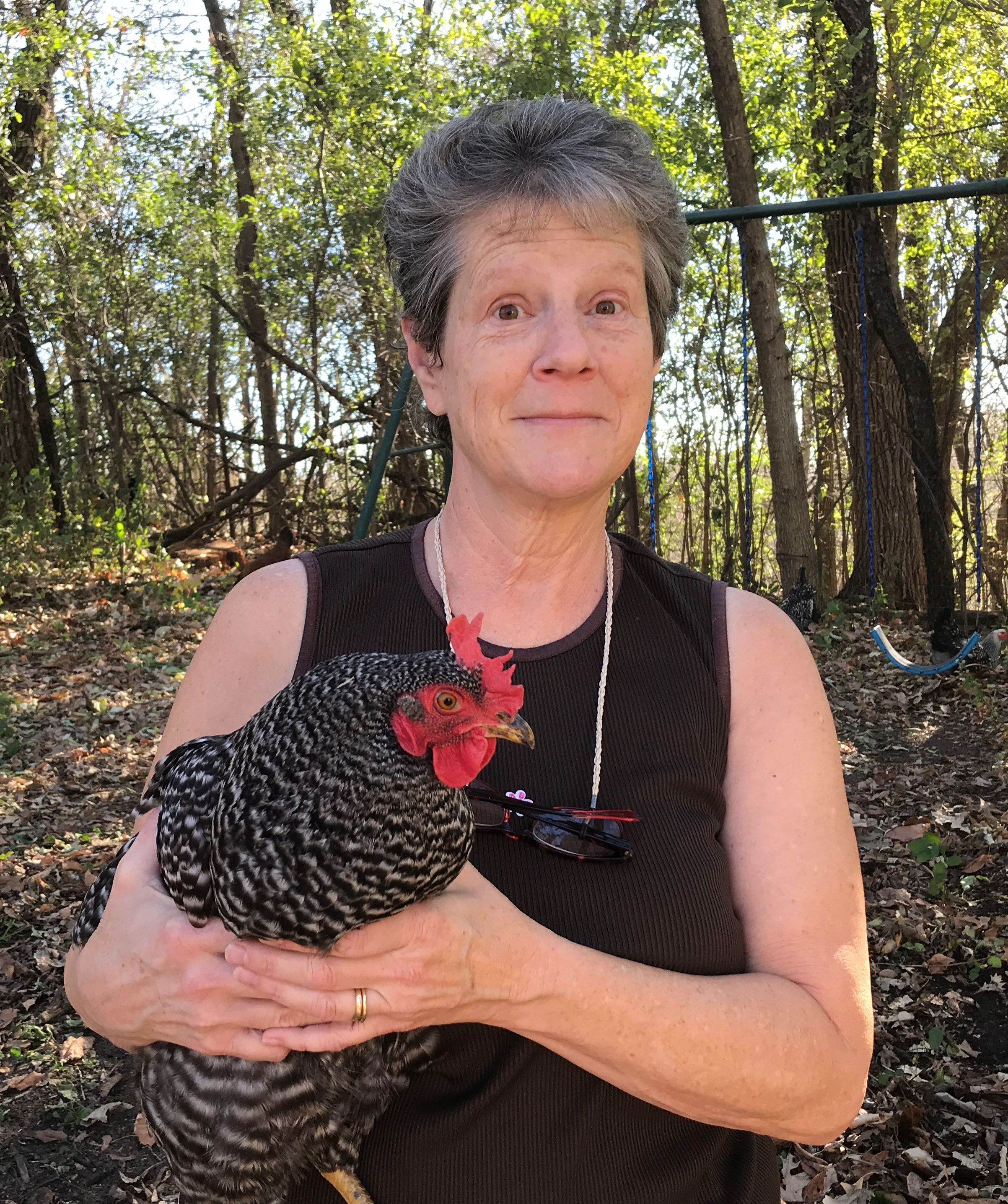 Charlene Rack grew up in the "heartland," moved south to Cincinnati, married a Catholic man, converted to Catholicism, and had three children. Along the way, she's planned many mission trips, youth groups, and pilgrimages to the March for life for teens and young adults - all carried out with her goofy sense of humor and her enthusiastic sense of adventure. Read her blog at Grandma's Coffee Soup.