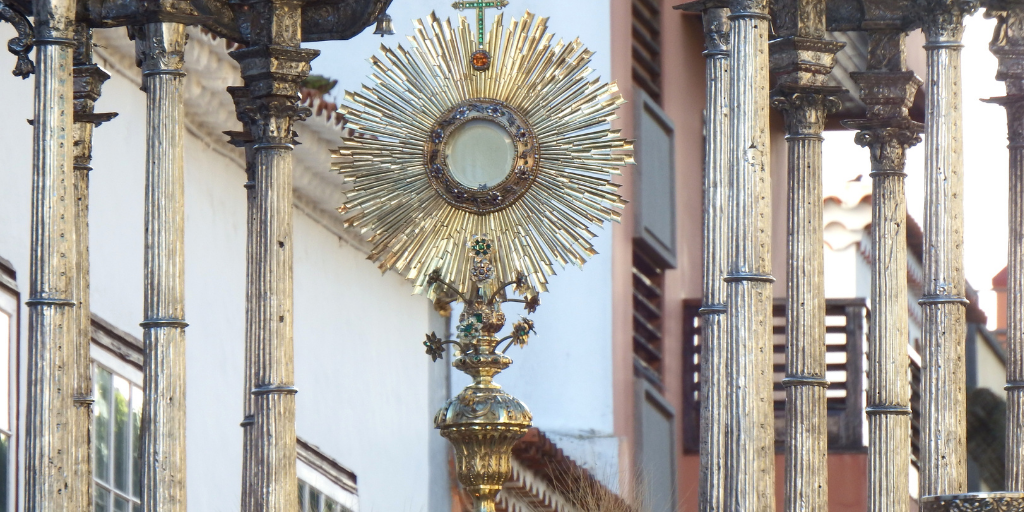 Ivonne J. Hernandez ponders on St. Peter Julian Eymard's remedy for the indifference in our hearts.
In a letter to Mme. Tholin-Bost, dated October 22, 1851, St. Peter Julian Eymard writes:
I have often reflected upon the remedies for the universal indifference which is taking hold of so many Catholics in a frightening way. I can find only one: the Eucharist, love for Jesus Eucharistic. Loss of faith comes in the first place from the loss of love; darkness, from the loss of light; the freezing cold of death from the absence of fire. Oh! Jesus didn't say: I've come to bring a revelation of the most sublime mysteries: but rather, "I have come to bring fire on the earth, and all I desire is to see it enkindle the whole world" (Luke 12: 49).
St. Peter Julian wrote about this "universal indifference taking hold of many Catholics" back in 1851, which he described as happening "in a frightening way." I wonder what words he would choose to describe the level of indifference we see today. Yet, as tempting as it is for me to look out and see how "other people" are suffering from this indifference, the call is always to look within. Is there any part of me that has grown numb to the suffering of another? Is there any part of me that is choosing not to love?
Once I heard someone say that they were not going to visit a loved one who was dying because they didn't want to remember them that way. They didn't want to deal with the reality of suffering, the reality of death. Visiting the sick is a challenging act of mercy. It requires something of us. When you truly look in the eyes of someone when they are suffering, you cannot be indifferent. Once you open your eyes and look with love, their suffering becomes yours. "Of you my heart has spoken, Seek his face. It is your face, O Lord, that I seek; hide not your face from me" (Psalm 26:8-9). He does not hide His face from us; it is us who choose to turn away when that look brings us pain.
Click to tweet:
Is there any part of me that has grown numb to the suffering of another? Is there any part of me that is choosing not to love? #catholicmom
Soon it will be Lent, a time when we are invited to be transformed, to change. Fasting, prayer, and almsgiving awaken our dulled senses to the reality around us, lifting the veil of indifference that keeps us separate from one another. When we first hear that the remedy for the universal indifference is love for Jesus Eucharistic, some might wonder how this might be.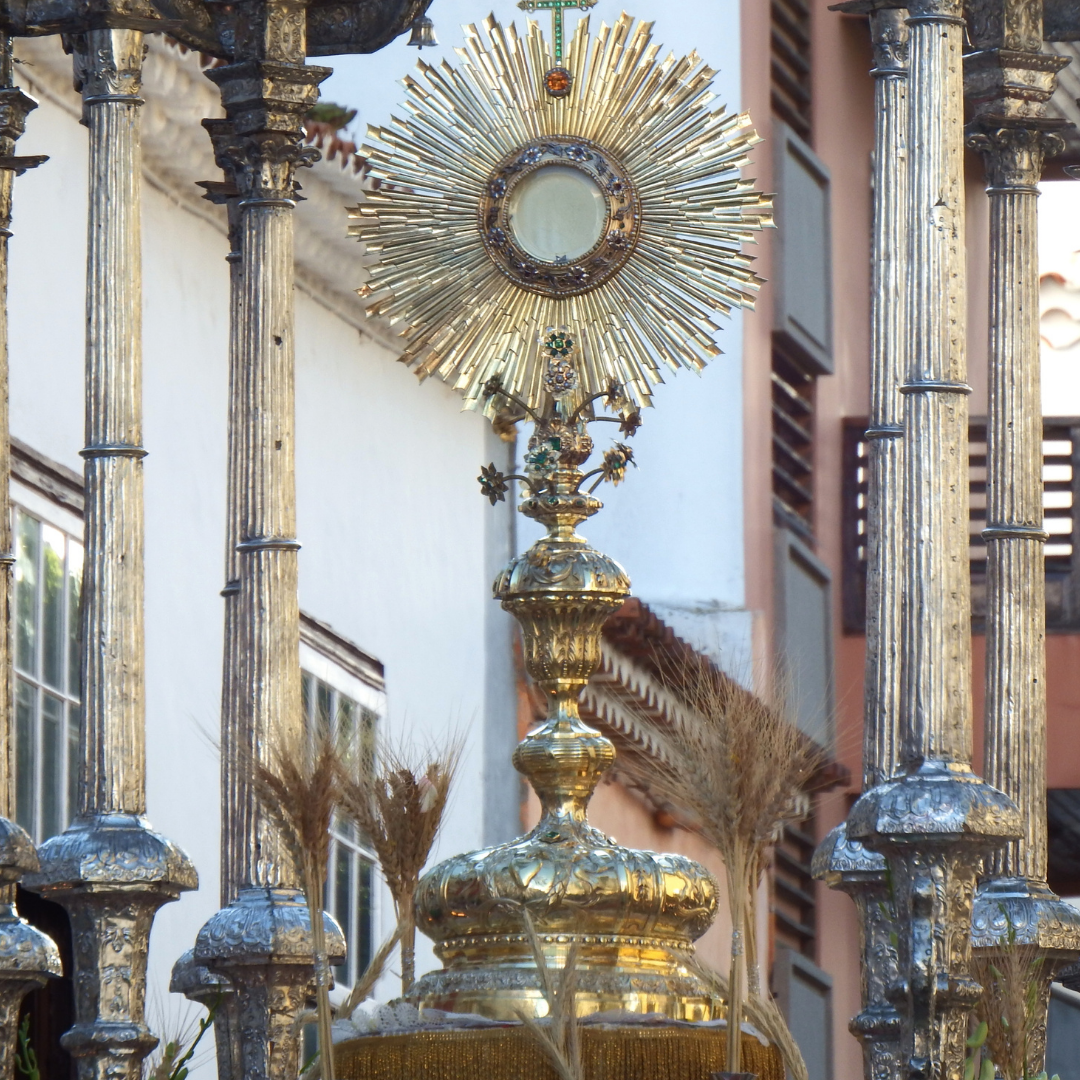 What does receiving the Eucharist or spending time in Eucharistic Adoration have to do with caring for the suffering or tending to the poor? Everything! When you fall in love with Jesus in the Eucharist, you will then recognize Him anywhere, especially in the face of the poor, the suffering, the lonely. These are the faces that most resemble Him while hanging on the Cross. It is when we look in those eyes that we hear Him say, "Turn to me and be safe, … for I am God; there is no other!" (Isaiah 45:22). When we look with love into the eyes of suffering, His face might be disfigured, but "faith will tell us Christ is present when our human senses fail" (Tantum Ergo).
Love always seeks to give itself, and Jesus is the great multiplier. An hour adoring Him in the chapel will be multiplied into many hours serving Him in the world. It is then that the fire that He kindled in our hearts will spread and "enkindle the whole world" (Luke 12:49). So let us take this opportunity of grace to look honestly and ask which parts of our hearts have grown cold and need kindling. And then let us turn … turn to Him and listen …"Listen to Him" (Mark 9:7). "My sheep hear my voice; I know them, and they follow me" (John 10:27).
---
Copyright 2022 Ivonne J. Hernandez
Image: Canva Pro
This article was first published on the Elisheba Blog and is printed here with permission.
About the Author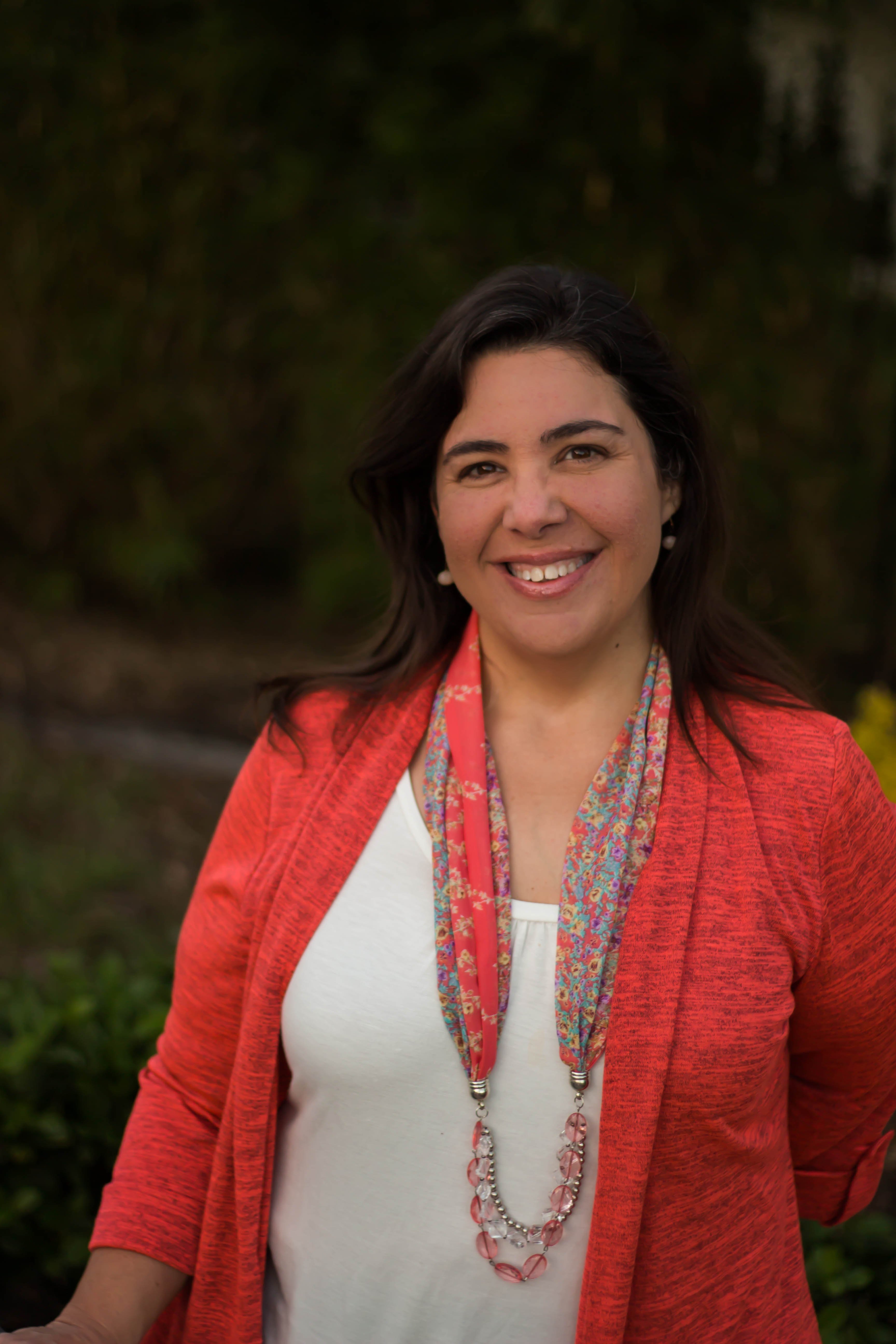 Ivonne J. Hernandez is a Catholic wife, mother, writer, and speaker. She pursued a career in Computer Engineering before becoming a stay-at-home homeschooling mom to her three boys. She is a Lay Associate of the Blessed Sacrament, president of Elisheba House (non-profit Catholic media apostolate), and author of The Rosary: Eucharistic Meditations. For more information visit ElishebaHouse.com. Follow Ivonne on Facebook and Instagram.