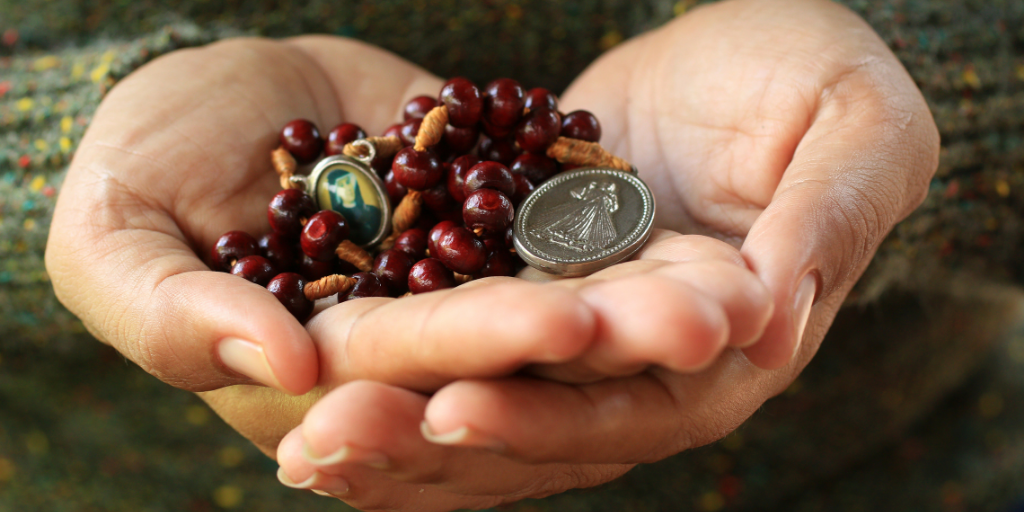 Alexis Dallara-Marsh explains the comforting promises offered to those who pray the Divine Mercy Chaplet.
At the start of my medical training, I questioned not only how to provide curative treatment for patients, but also how to address the emotional and existential distress that one may undergo at end of life. Now currently facing the most difficult era of my professional life to date, the Coronavirus pandemic, I find more solace in Christ's instructions to Saint Faustina in caring for the dying than any medical text could ever teach me.


Say unceasingly the Chaplet that I have taught you. Whoever will recite it, they will receive great mercy at the hour of death. Priests will recommend it to sinners as their last hope of salvation. Even if there were a sinner most hardened, if he were to recite this chaplet only once, he would receive grace from My infinite mercy. (Diary, 687)


In the early decades of the 20th century lived the Polish Roman Catholic nun Maria Faustyna Kowalska. She would later become known as Saint Faustina. The concept of Divine Mercy arose from Jesus Christ's conversations with Saint Faustina. Given visions of the many souls in Purgatory, our Lord told her, "The prayer most pleasing to Me is prayer for the conversion of sinners" (Diary 1397). He continued to ask that, "By your prayers, obtain for them trust in My mercy, because they have most need of trust, and have it least. Be assured that the grace of eternal salvation for certain souls in their final moment depends on your prayer" (Diary 1777).
Institution of Jesus' teachings to her would become comprised into the Divine Mercy Chaplet. Our Lord explained, "The souls that say this chaplet will be embraced by My mercy during their lifetime and especially at the hour of their death." (Diary, 754) and that "When they say this Chaplet in the presence of the dying, I will stand between My father and the dying person, not as the Just Judge but as the Merciful Saviour." (Diary, 1541).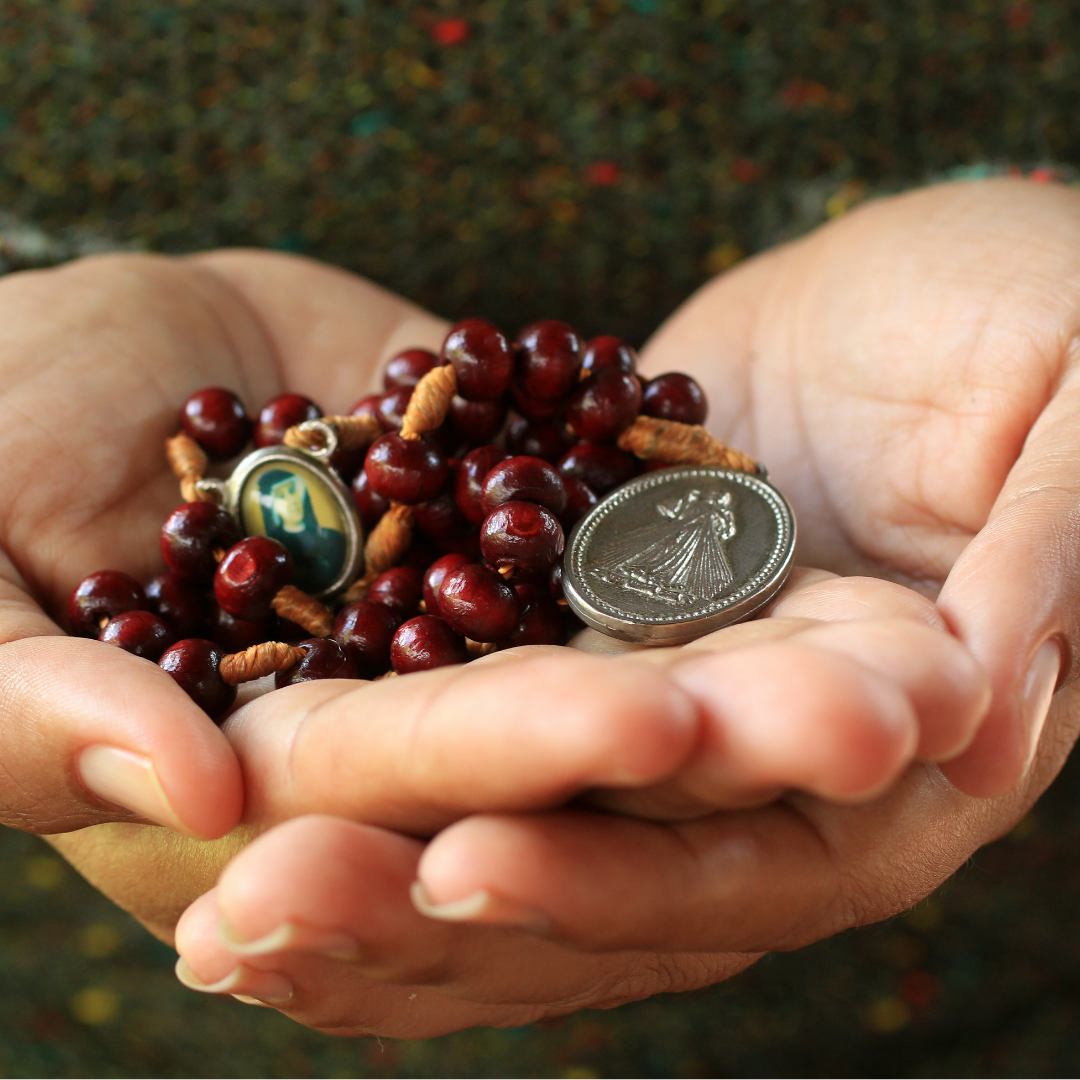 Praying the chaplet is quite easy. The prayer generally takes about 10 minutes, and involves the use of Rosary beads. Traditional prayers such as the Our Father and Hail Mary remain utilized in addition to newer prayers when moving along each decade, praying, For the sake of His sorrowful Passion, have mercy on us and on the whole world. At the end of the chaplet, one repeats three times, Holy God, Holy Mighty One, Holy Immortal One, have mercy on us and on the whole world.
Our Lord continued in his appearances to Saint Faustina by emphasizing the importance of not only prayer but also suffering and sacrifice, so that by this one could save souls by being united to Him on the cross (Diary 324; 745; 961; 1032; 1612). In her Diary, Saint Faustina records the many promises He made to those devoted to His Divine Mercy.
With these promises, we can rest assured of God's eternal love for us, which transcends death by sin. As a closing prayer of the chaplet, we can without hesitation ask:


Eternal God, in whom mercy is endless and the treasury of compassion — inexhaustible, look kindly upon us and increase Your mercy in us, that in difficult moments we might not despair nor become despondent, but with great confidence submit ourselves to Your holy will, which is Love and Mercy itself.
Download and print a 2-sided bookmark with instructions for praying the Divine Mercy Chaplet. This resource was created by Catholic Mom contributors Michele Faehnle and Emily Jaminet.
---
Copyright 2021 Alexis Dallara-Marsh
Image: Canva Pro
About the Author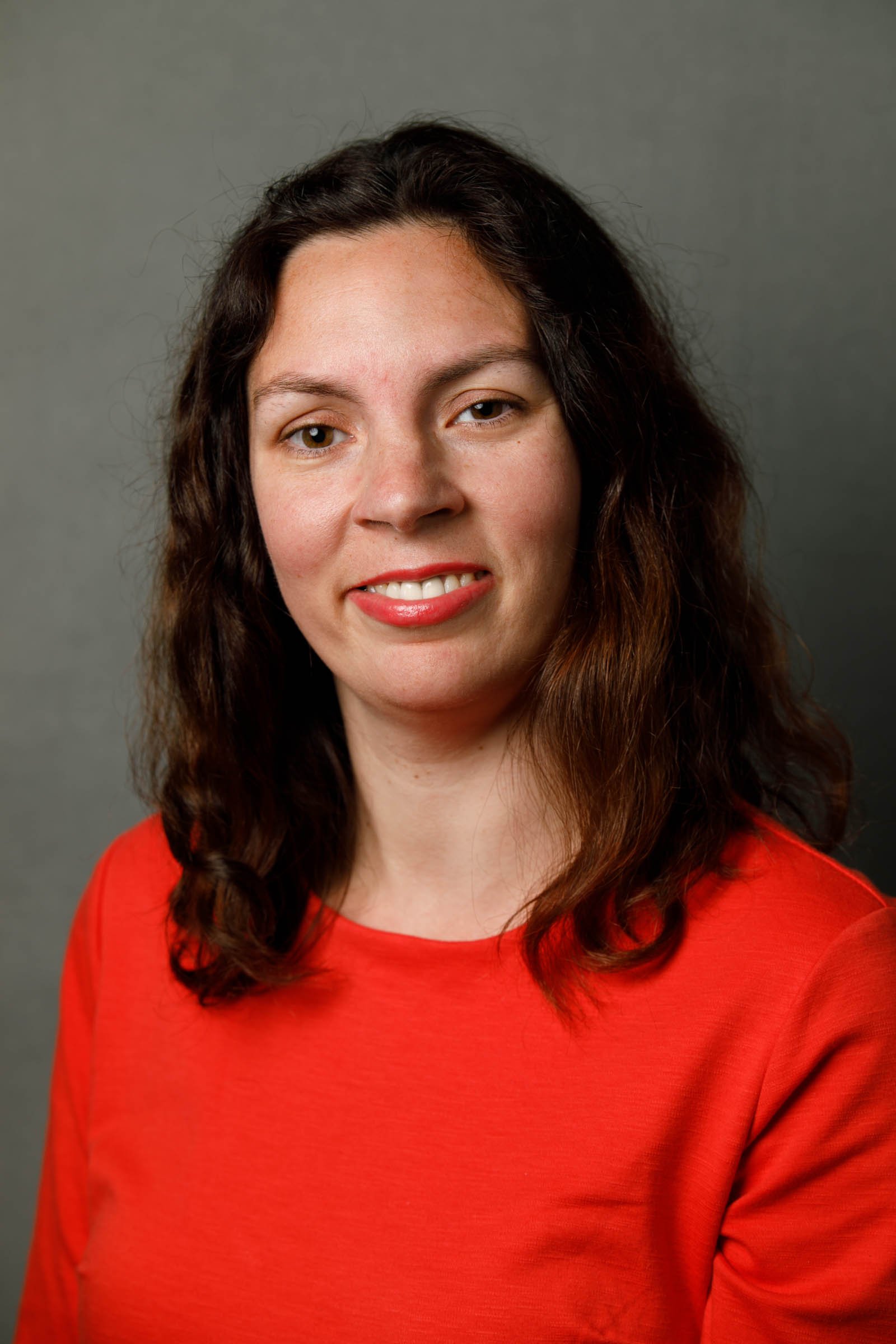 Dr. Alexis Dallara-Marsh is a board-certified neurologist who practices in Bergen County, NJ. She is a wife to her best friend, Akeem, and a mother of two little ones on Earth, plus two others in Heaven above.