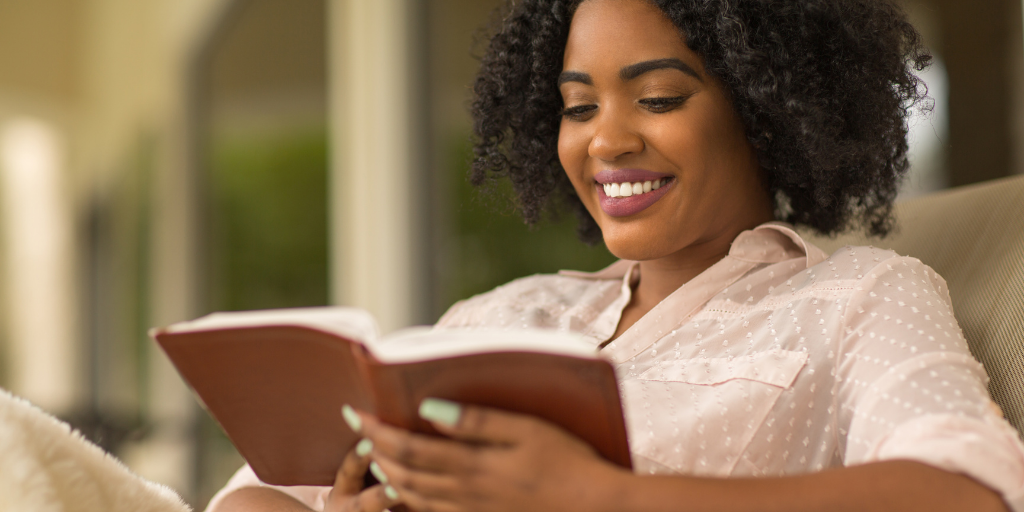 Rachel Watkins reviews a new edition of a G.K. Chesterton classic that both defends the Church and accuses the world.
---
If you were actually asked this question by anyone; family member, friend or stranger, I am sure you have your list ready. The struggle for a real peace in Europe, the headlines that never end dealing the scandals of politicians, teachers, or other trusted adults are issues that affect everyone. We might even feel strongly about the problem with plastic in the environment or whether electric vehicles are as beneficial as we think.
This overarching question—what is wrong with the world—has been asked forever and while it seems the answers have changed over the centuries, we shouldn't be surprised they haven't. G.K. Chesterton has been considered by some as a prophet about what is wrong with the world.
You may not be familiar with G.K. Chesterton (1874-1936). He was a prolific writer, lecturer, social commentator, poet and playwright. He was married to his wife, Frances Blogg, for 35 years until his death. While not able to have children, their marriage, business relationship and devotion brought each other to the Church. Chesterton converted in 1922 and she followed him in 1926. They surely never lacked for amusement or excitement as Chesterton regularly debated such public figures as George Bernard Shaw and H.G. Wells, both of whom had very public anti-religious views. He gave a series of lectures on BBC radio, some of which can still be heard on YouTube.
Perhaps your thoughts of G.K. Chesterton are formed by photos or even caricatures drawn of him revealing his great height (6'4") and size (over 230 lbs.). He was usually seen in a mashed hat, carrying a sword-stick as a walking cane, chomping a beloved cigar. Are you a fan of his Fr. Brown mysteries and as disappointed as I have been with the variety of BBC versions that are clearly not accurate to his writings?
He is having a resurgence lately with many young people discovering his wit, wisdom, and clear intelligence in seeing the problems of the world through the lens of God and the Catholic Church. And, there is no end to the topics he has covered, more eloquently than any modern writer I have come across.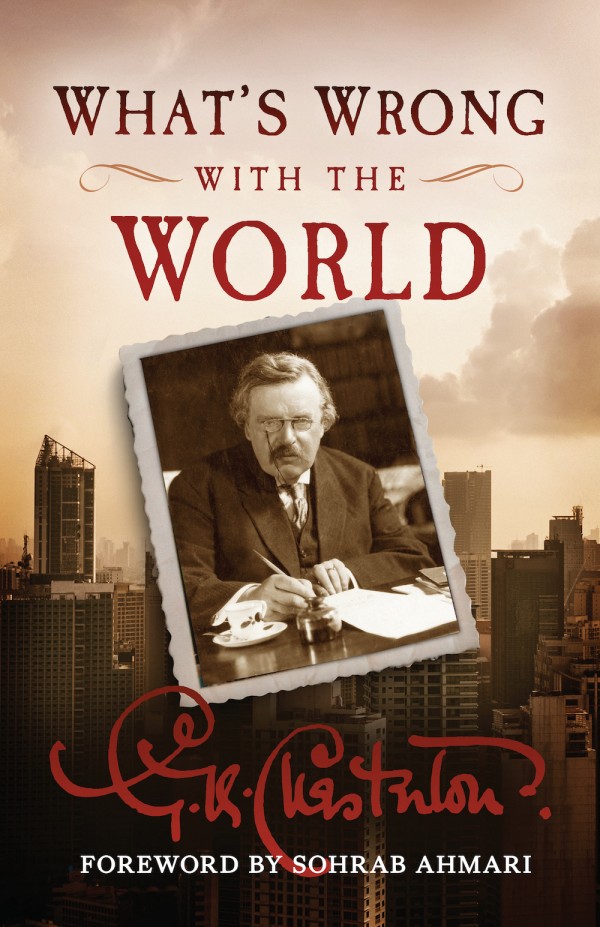 Out of the book being reviewed, What's Wrong with the World, G.K. Chesterton, Foreward by Sohrab Amari, Sophia Press, 2021, we have this clear reminder:
"The Christian ideal has not been tried and found wanting; it has been found difficult and left untried."
A reading of this current edition of his work, is a refreshing restoration of our own sanity. In a world where what is up is now down and what is wrong has been declared right, we can feel that we ourselves are the ones not all there. The Church says one thing, and the world another. Our aforementioned family members, friends and even strangers accuse our Church, and by association ourselves, of being small minded, cruel and much more. Striving to be holy can be a lonely, difficult battle but Chesterton is there to remind us that we are not alone, and standing with the Church is the only place to be.
At times a humorous read, you are advised to take one essay at time. Take your pick from "The Fear of the Past" where we are challenged, "There is another proverb, "As you have made your bed, so you must lie on it"; which again is simply a lie. If I have made my bed uncomfortable, please God I will make it again." And we might all agree that there are many beds in the world which must be made again.
While in "The School for Hypocrites," he speaks of English schoolboys, "From the very first he is taught to be totally careless about whether a fact is a fact; he is taught to care only whether the fact can be used on his "side" when he is engaged in "playing the game." We may know some of these same schoolboys here in 2022, now adults leading major companies.
He names names and you will read of him referencing such philosophers as Zola and Robert Blanchford. Having wiki close will allow you to get a general idea of whose these influencers were in Chesterton's day just as I had to do but you will feel smarter for having that bit of extra work. He took them to task for their falsehoods, and reading this book might help us do the same with their modern counterparts.
This book lends itself to a book discussion or even family debate over the dinner table. Your older and/or adult children, especially might find themselves either edified or challenged by both Chesterton's clear defense of the Church and his accusations of the state of the world in which we find ourselves living.
In a different book, Chesterton is often misquoted about his feelings regarding fairy tales (he approves). His actual quote is: "The baby has known the dragon intimately ever since he had an imagination. What the fairy tale provides for him is a St. George to kill the dragon."
However, a more modern edit of this sentiment about dragons usually goes as, "Fairy tales do not tell children the dragons exist. Children already know that dragons exist. Fairy tales tell children the dragons can be killed."
We also know dragons exist. A reading of Chesterton, along with time spent with Christ in prayer and the sacraments is an excellent way to fight the dragons around us and assure ourselves of the truth of the Church's stand on public issues.
In all of his writings, Chesterton seeks to remind us that while there is much of the world that is wrong, Jesus has the last word,
"I have told you this so that you might have peace in me. In the world you will have trouble, but take courage, I have conquered the world." (John 16:33)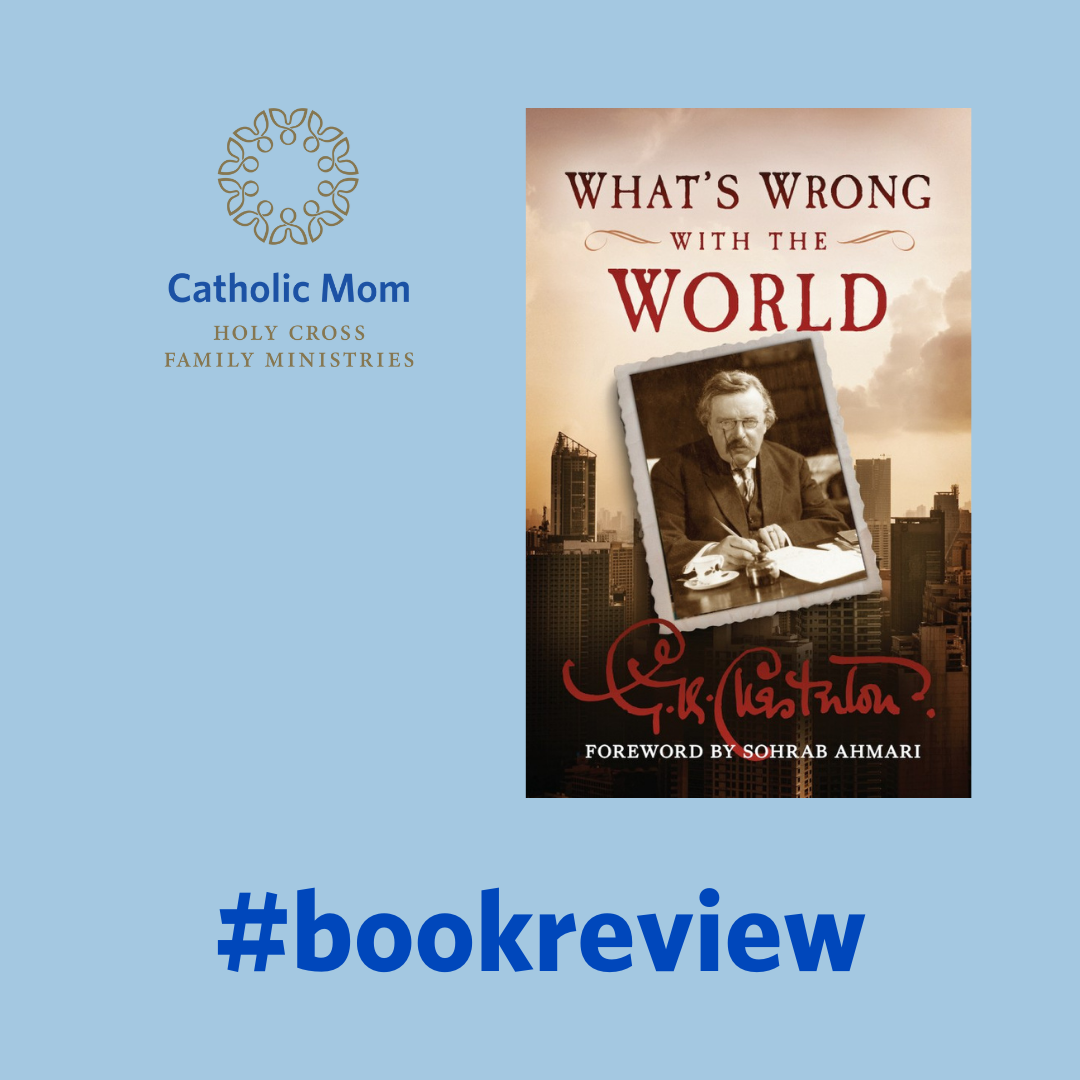 ---
Copyright 2022 Rachel Watkins
Images: Canva Pro
About the Author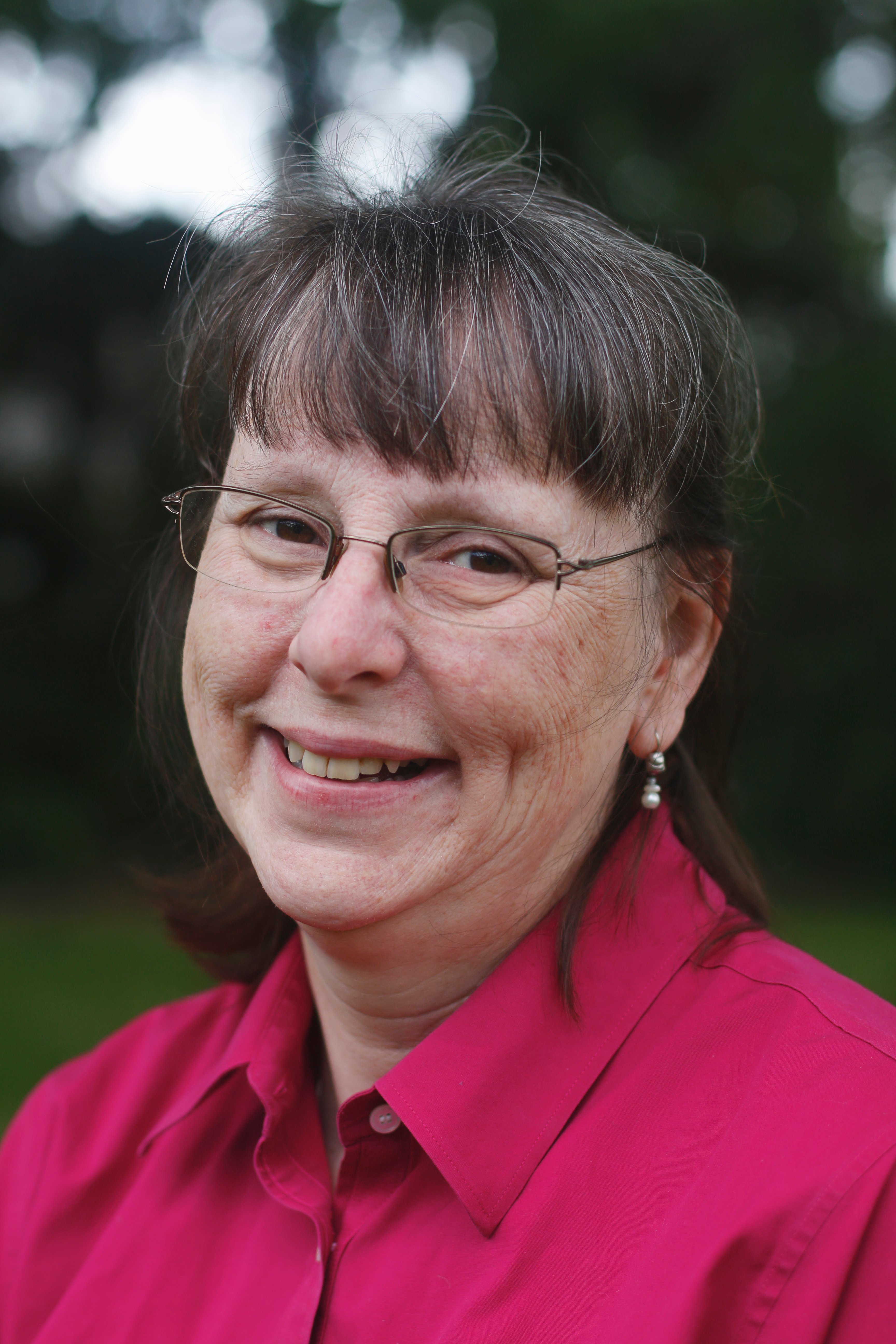 Wife of Matt for 36 years and mom to 11, Rachel is the creator/developer of The Little Flowers Girls' Club. She is a weekly contributor to Dr. Greg and Lisa Popcak's radio program, More2Life on EWTN radio. She has also been a homeschooler for over 25 years and has dealt with multiple sclerosis as a chronic illness for a bit longer.