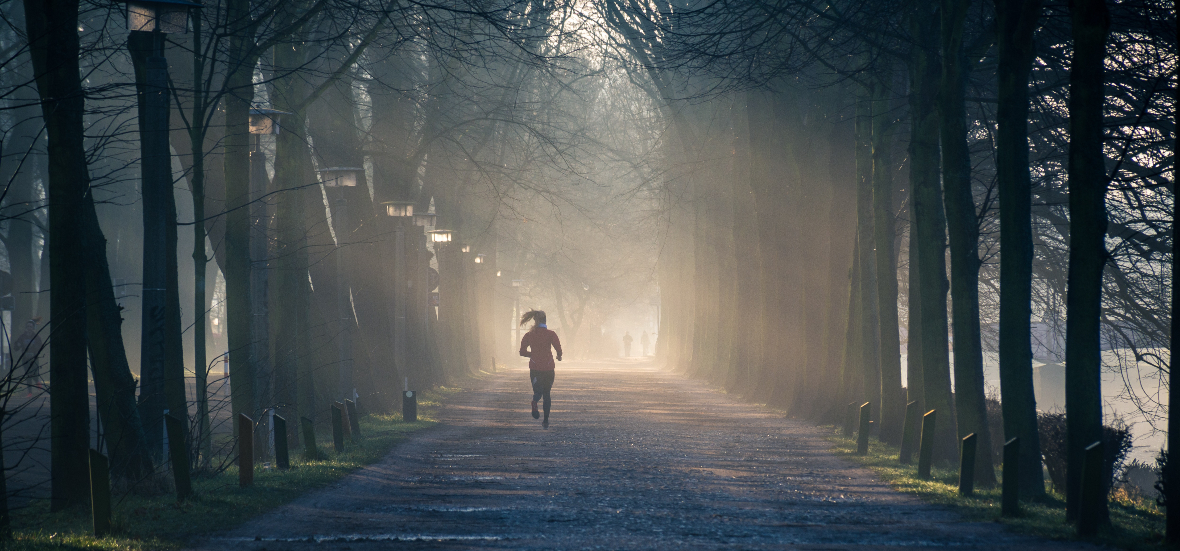 Kimberly Lynch observes that there are times times when self-care requires a hard pass at small indulgences, and why our children need to see this.
It was just after 8 PM when I stepped out of the dim light of the chapel, breathing in the late summer evening air, and hearing the din of the small Friday night crowd enjoying the many outdoor dining options on Main Street. The sudden abundance of noises always seems to startle me as I step away from Adoration, but it makes me happy to hear folks enjoying the evening, especially during this time of social distancing.
I was noticeably tired. I didn't have the normal feeling of peace and calm after sitting with Our Lord, when I can feel His presence and envision Him taking the metaphorical box of junk that I have deposited at the foot of the cross. Tonight I felt like I had just gone for an intense, sweaty run on a series of hills. I had allowed prayers to flow one after the other: first a Rosary, a litany, a prayer to a saint, a chaplet. I left the tranquil chapel in satisfied tiredness. It had been an hour of genuine intercession.
The next morning, Saturday, I awoke and barely had sipped my first taste of coffee when I heard a text message alert. My dad, lonely as he is with the social distancing protocols, texted to ask what our family was up to on this beautiful summer day. Right after that a neighbor texted to ask if her daughter could come over to play. My husband started rambling about his latest business developments. My kids demanded breakfast. I glanced at my phone, its convenience overshadowed by the sense of urgency it always invokes. My goodness, it was barely 7:30 AM.
I recognized that with everyone seeking my help and companionship so early in the day, I would need to engage in some self-care if I was going to keep my bucket full. It's taken me a while to understand that my self-care routine does not involve luxurious bubble baths and pedicures. My self-care involves movement: I simply have to channel the energy that swirls about me on a daily basis into physical exertion. When I had finished my coffee I announced to my husband that I was going to explore the trails at a local park. I intentionally paused, waiting for any of my kids to ask to join. My daughter picked up on the opportunity right away and asked to bring her bike. I conceded to bringing the clingy toddler in the jogging stroller. Finally, my 3-year-old jumped in his car seat at the last minute.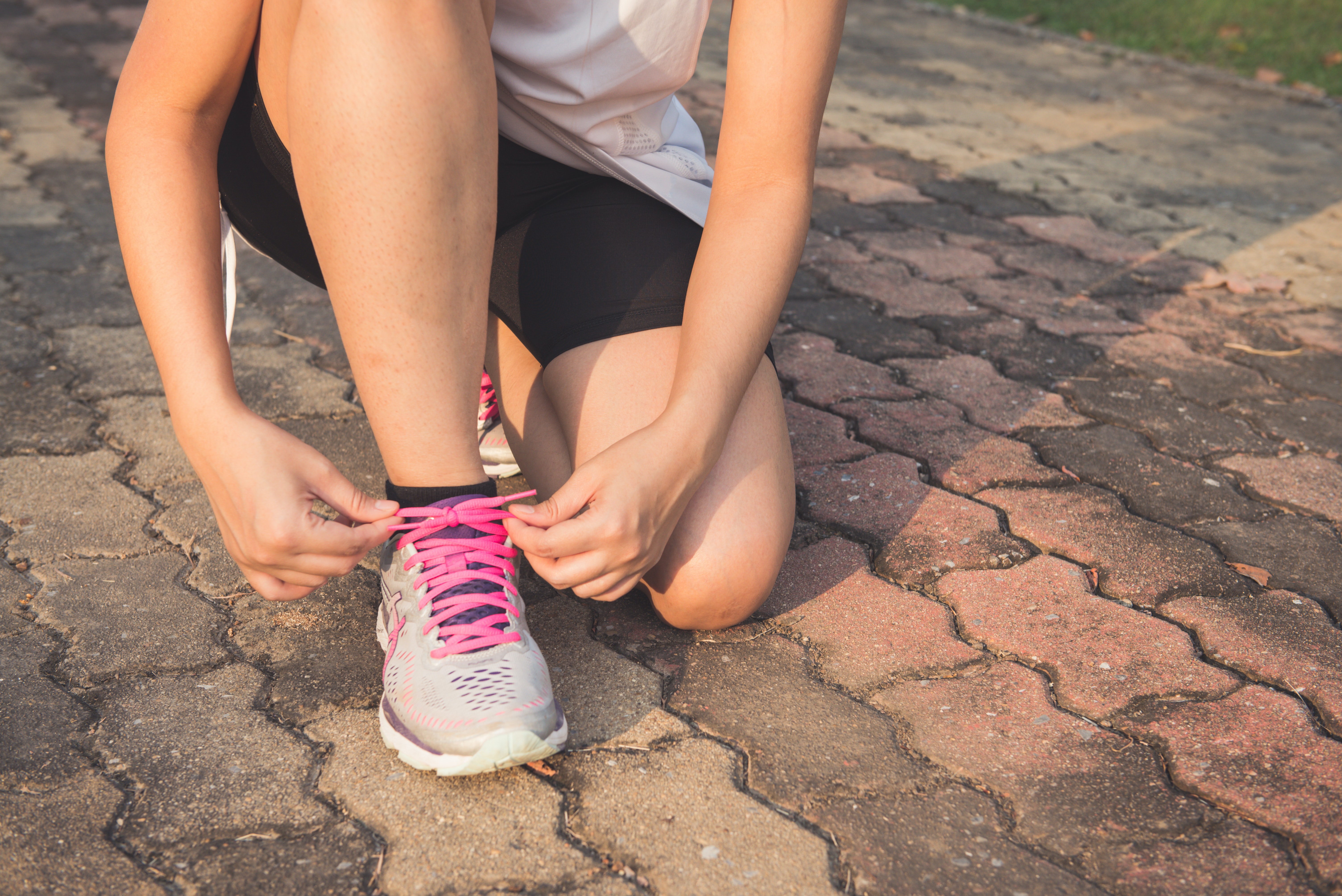 Self-care looks different for everyone, and catchy Facebook memes and well-meaning articles cover all corners of the internet, reminding us to tend to our own needs. But what sometimes gets lost in the pastel backgrounds is this hard truth: self-care can be hard. It requires effort and demands discipline. Not all the time, of course. I'll be the first to grab a novel and sit on the porch swing with a glass of wine in hand. Not much effort in that. But there are times when self-care requires a small sacrifice, a hard pass at a small indulgence, a routine of healthy habits. And it's important for our kids to see the hard choices. Let them see you all sweaty from your early morning workout as they wake up for breakfast. Invite them once in a while to hop on a bike while you go for a run. Let them see you carry the heavy toddler in a baby backpack as your family tackles the hiking trails. And yes, let them see and acknowledge that sometimes Mommy prefers to work out alone.
Although I didn't get to enjoy the trails at my own speed, we still zipped down the hills and around the bends, the heavy stroller pulling me faster and demanding longer strides, while my daughter audibly expressed her delight, and my 3-year-old chased after her. He was surprisingly quite fast, and easily kept up. He opted to climb in the stroller with his little brother on the uphills, which I accepted, as the extra weight made my ascent that much more challenging. There are mornings when I prefer to run solo, to feel the freedom of my own personal pace, but today I enjoyed their company and appreciated the extra challenge of both keeping them entertained as well as moving along.
I returned home with everybody sweaty and that same satisfyingly tired feeling I experienced after Friday night's Holy Hour. The toddler fell asleep on the car ride home and easily transferred to his crib. My daughter skipped into the kitchen to make herself a sandwich, her own bucket filled with some quality time with mom.
When we exercise spiritually, we can opt to gather the abundance of His grace, soaking in His presence and filling our hearts with His love. We can also grasp His hand as we serve others through our prayer, exerting our focus, our empathy, and our compassion towards those who need His grace most. Intercession can leave us feeling worn, but a contentment knowing that our prayers are not futile recitations. And so I enjoyed the rest of my Saturday, having spent my physical energy both for my own health but also in demonstrating healthy habits to my children, a gift that can be passed onto future generations.
By training body and soul, I've found those awful, discouraging lies from the evil one don't burden me as often anymore. And when they do, I can recognize them and call them out for what they really are: lies. I could have opted for the abundance of some alone time, and believe me, I surely do crave and need those workouts alone, but in pushing my kids alongside of me, I reminded myself of why I even take time to work out and self-care: ultimately to make me a better mom, which ultimately will help my whole family to thrive.
What sometimes gets lost in the pastel backgrounds of Facebook memes is this hard truth: self-care can be hard. #catholicmom
There is a time to receive and a time to give. To put forth a worthwhile effort that is life-giving, that is a most satisfying end-of-the-day fatigue. And our kids will learn a valuable lesson: anything worth doing well may require some creativity and a little bit of work.
---
Copyright 2020 Kimberly Lynch
Images (top to bottom): Philip Ackerman (2018), Pexels; Tirachard Kumtanom (2017), Pexels
About the Author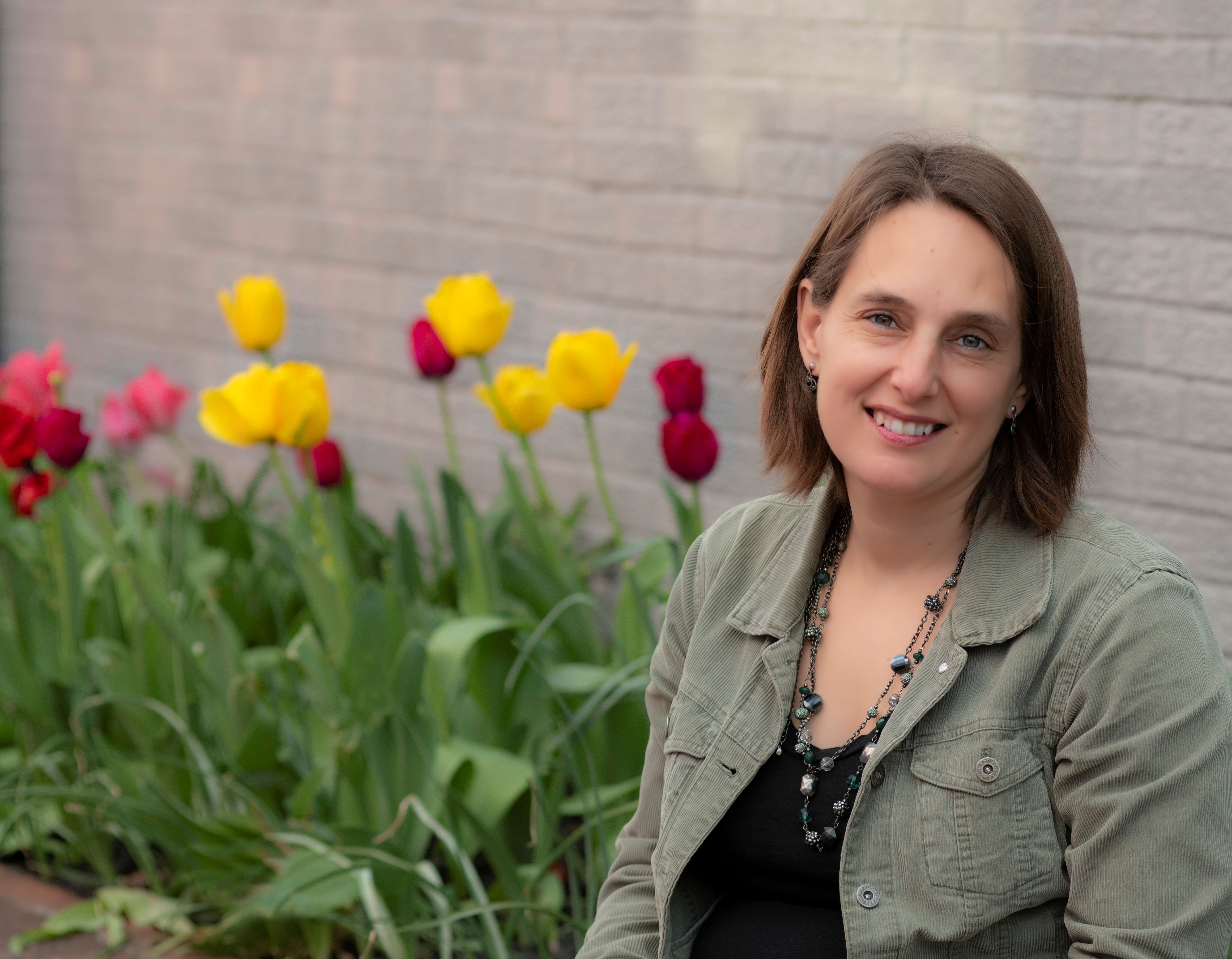 Kimberly is a Catholic convert, writer, wife, and mother to six awesome children. She blogs at PassingThroughMountains.com, where she encourages her readers to recognize sparks of joy despite the arduous climb up life's inevitable mountains. She enjoys running in the morning, a strong cup of coffee, reading a good book with her feet up, and hiking in the mountains of the Shenandoah Valley of Virginia, where she and her husband raise their brood.