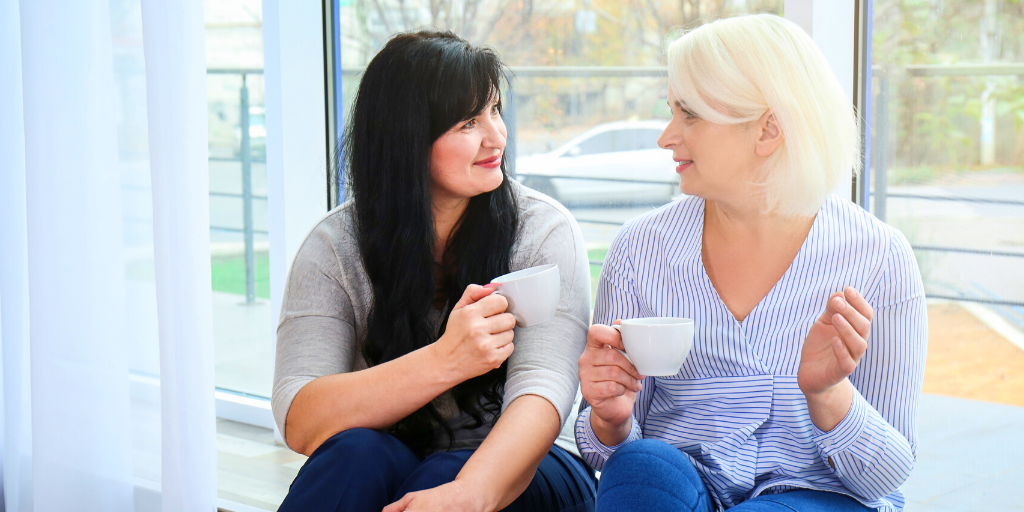 Karen Estep shares the beauty that comes from repentance and reconciliation with friends, especially when hurt comes unintentionally.
(In all transparency, the name of this friend has been changed. We're still very good friends, however, we no longer work together.)
"Hey, I have something important to talk to you about. Can we meet at Starbucks? Coffee on me."
This was the text that a coworker sent me a few years ago. It also made my heart drop. This coworker, whom I'll call Jessica, was more than just someone I saw 8-4. She was my "person" at work, she was one of my supporters outside of work, and I truly valued our friendship. I was shaking as I replied back, "Yes, of course, I am truly sorry if I have upset you!"
Then, in true me fashion, I stressed out for about a week before Jessica and I could go to our coffee date. I was also in my first trimester of pregnancy with my son, and my hormones were all over the place!
The day we met up, Jessica started off hugging me, which threw me for a loop because Jessica is NOT a hugger. In fact, if anyone could survive the pandemic it would be Jessica; she's resourceful, she is choosy about who she spends her time with, and already preferred people stay more than six feet away from her.
We had a few minutes of small talk and then we got into how we like to say in the Midwest, "the meat and potatoes." Jessica opened up about how she had had a miscarrage the week that my husband and I had our daughter. Jessica shared that seeing pictures of my daughter (however beautiful, cute, or funny they were), hurt her to see because Jessica carried the loss of her baby.
Jessica was happy for my small family and me and the pregnancy, but she needed to take a step back. She needed me to be aware that if she had to leave the room when I talked about my daughter or my pregnancy, she was not trying to be rude— he just was not in a place emotionally that could handle these things. Through all of the tears, as we both were crying (also out of the ordinary for Jessica), not once did Jessica ask me to stop sharing about my family with others, not once did she make me feel bad for having children like she wanted. Jessica was truly open, honest, and caring as she showed me her feelings.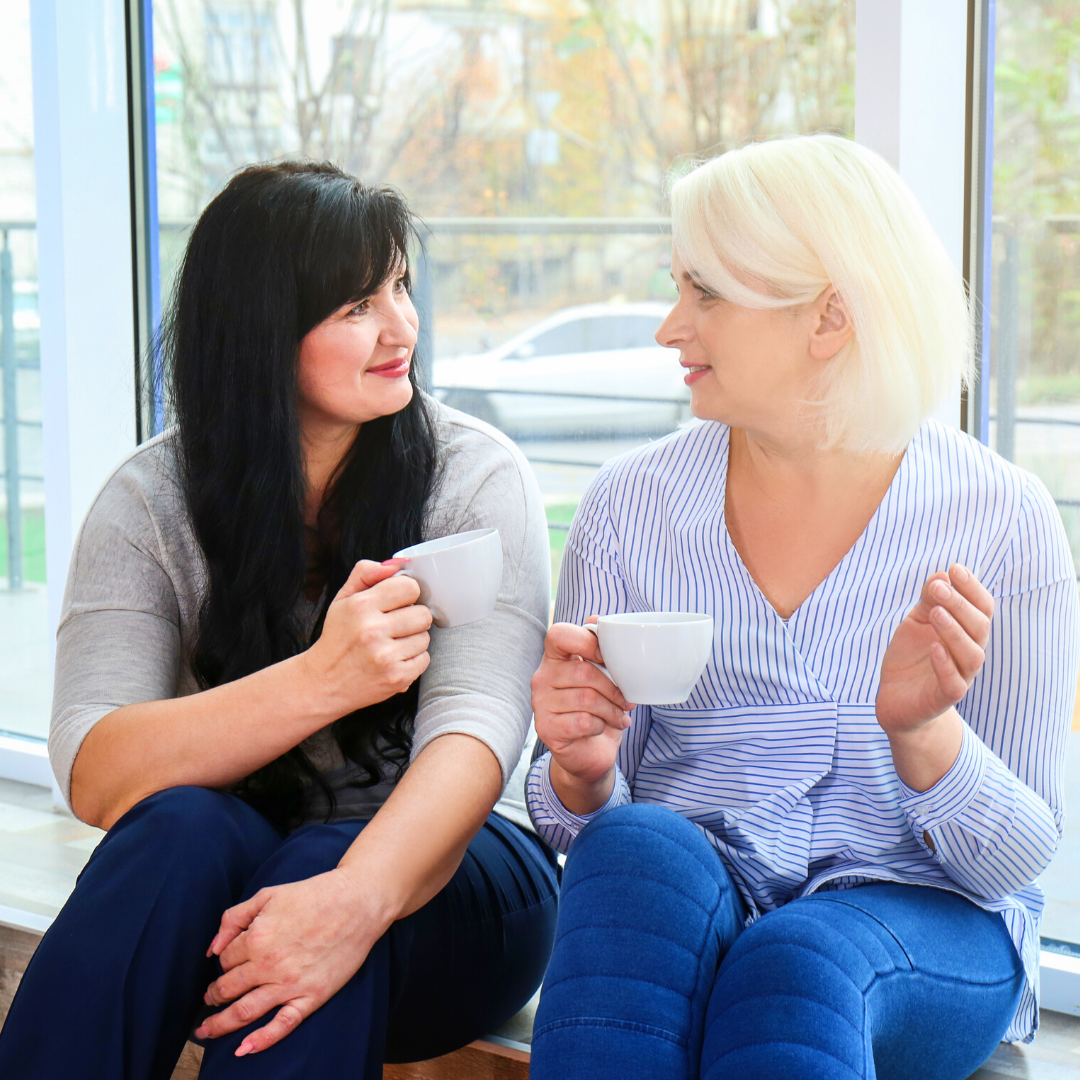 To be perfectly honest, I left our meeting upset that I had unintentionally hurt someone I cared a lot about but so relieved that with everything she shared with me that meant she valued our friendship too. I know it was hard for her to open up and I gained so much more respect for her that day. I also apologized for the pain I had caused and tried as hard as I could to respect her feelings. I watched what I talked about in front of Jessica a bit more, I was careful about sharing the news that I was expecting a boy with my students (we had an odd classroom setup where we basically shared a room separated by bookshelves), and in general I tried to share different parts of me with her that did not always include being a pregnant mom.
The conversation Jessica and I had that day was a mature way to reconcile. I had no idea she was feeling the way she did. She came to me because she valued our friendship enough to be honest with me. I needed to repent because unintentionally (isn't unintentionally how we almost always hurt others?) I had hurt Jessica.
Click to tweet:
Reconciliation and repentance, even just among friends, is there for us to grow as people. #catholicmom
In the Letter to the Colossians, we read:
Bearing with one another and forgiving one another, if one has a grievance against another; as the Lord has forgiven you, so must you also do. (Colossians 3:13)
Jessica and I truly lived out this verse that day and beyond as we grew and continue to grow. That day changed our friendship for the better. That day made us stronger as friends. Even though we no longer teach together, we rarely go more than a week without texting each other to check in or sending funny memes.
Jessica and her husband have since adopted a beautiful son. Their adoption story is one of joy and filled with God in every little detail.
Reconciliation and repentance, even just among friends, is there for us to grow as people. These are not things to make us feel bad. Jesus does not want that. However, Jesus is always calling us to move forward, to lean on Him, and to grow. Sometimes it is not easy—there will probably always be tears; however, there will also be hugs from Jesus too.
---
Copyright 2022 Karen Estep
Image: Canva Pro
About the Author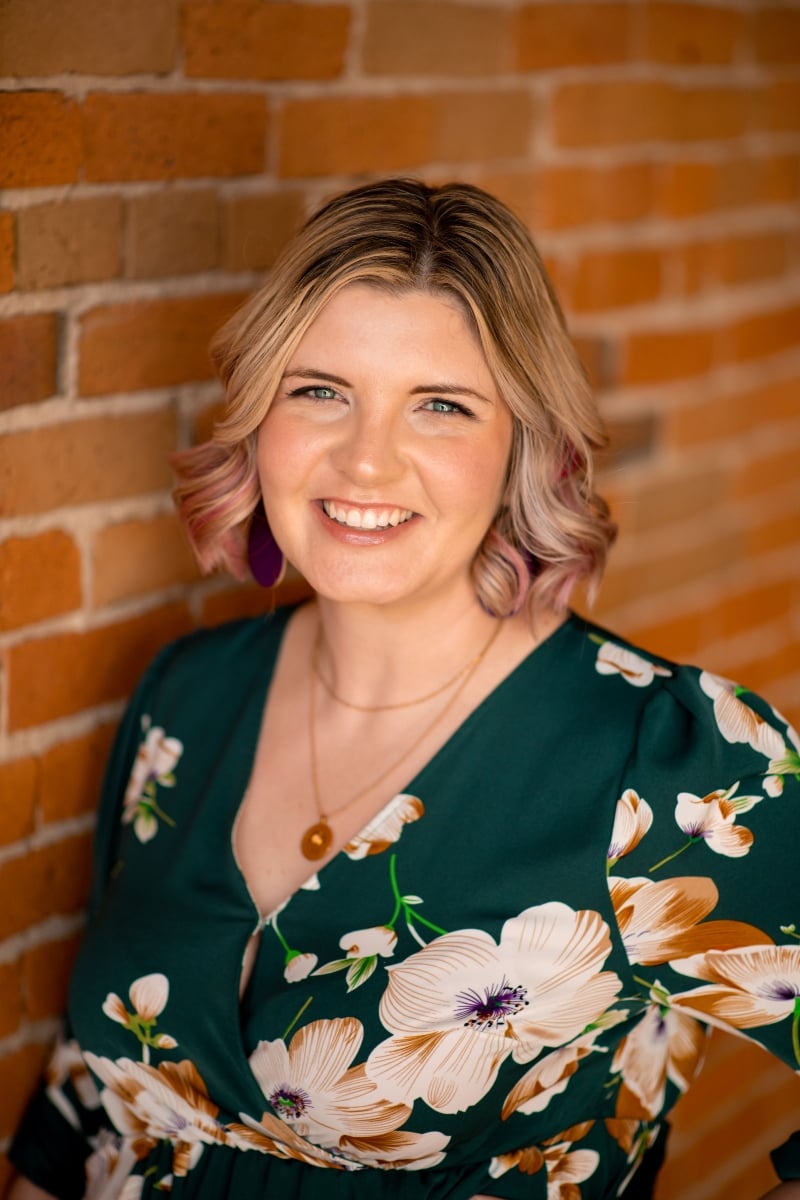 Karen Estep is a wife and mom of two. She was confirmed, along with her husband, at the Easter Vigil in 2022, at 36 years young. Karen teaches Middle School English Language Development. Coming into the Catholic Church has solidified Karen's Christian faith and has helped her find her true calling from God. She hopes to help readers find their calling as well!