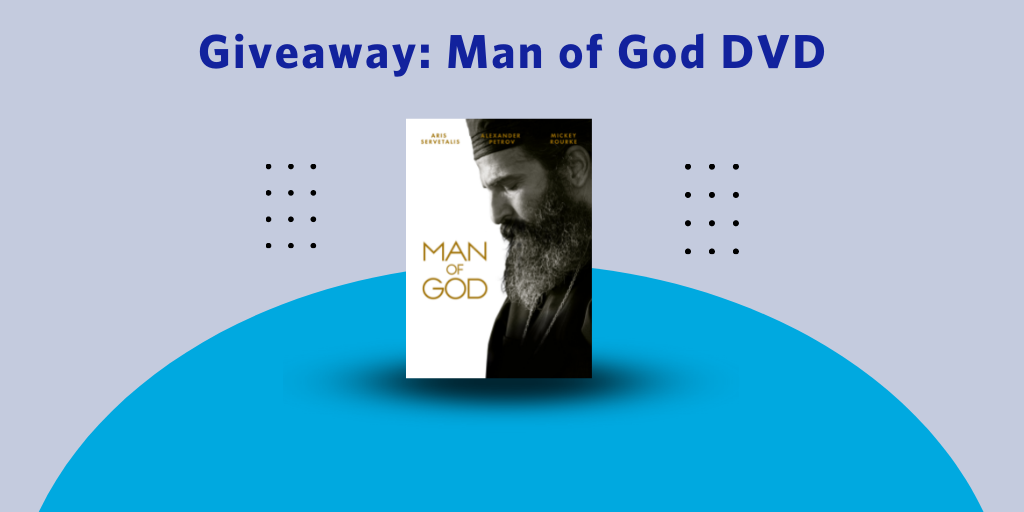 Enter to win a copy of the award-winning film, Man of God, now available on DVD/Blu-Ray.
---
Gravitas Ventures, an Anthem Sports & Entertainment Company, recently released Man of God, the inspirational and award-winning story of Saint Nektarios—one of the most renowned Greek orthodox saints—on transactional VOD (TVOD), DVD and Blu-ray Tuesday, July 26 in the United States and Canada. The film will be initially available on both digital and cable VOD platforms for rental and purchase. Man of God is available for digital pre-order on iTunes and Apple TV now. DVD and Blu-ray is now available through Amazon.com.
About the movie:
The Man of God cast features Academy Award ® nominee Mickey Rourke ("The Wrestler"), Hellenic Academy Award winner Aris Servetalis ("The Waiter"), and Alexander Petrov ("Attraction"). The music for the film was composed by two-time French Cesar winner Zbigniew Preisner with a special performance by Golden Globe winner Lisa Gerrard. The movie is written, directed, and produced by Yelena Popovic.
A priest of the common people, St. Nektarios's popularity provoked jealousy among the clergy in Alexandria and, as a result, he was defrocked and expelled from Egypt. In contrast to his religious "superiors," Nektarios cared for the poor, taught peasant girls to read and write, and performed miracles. Even his last moment on earth was used to help another: upon his death, Nektarios' undergarment was removed, and as it fell upon a paralyzed man in the hospital bed next to him, the lame man miraculously arose to walk. Nektarios was recognized as a saint in the Eastern Orthodox Church in 1961, and his feast day is celebrated on Nov. 9.
Man of God was among the top-five highest grossing films in the U.S. during its two-night-only release (March 21 and 28) on 800 screens nationwide this year and dominated the Greece/Cyprus box office for four straight weeks when it was released in August 2021, making it the highest grossing film in 2021 there. To date, the film has successfully been released in theaters internationally in the United States, Canada, Greece, France, Serbia, Australia and Russia.
The film was produced by Simeon Entertainment and View Master Films in association with the Holy Great Monastery of Vatopedi, St. Maxim The Greek Institute, The Holy Metropolis of Mesogaia and Lavreotiki, and Eurogroup, and with the support of Ingenuity-FO, Deep Dream, NP Insurance, Minetta Insurance and EKOME (The National Center of Audiovisual Media and Communication). ​​Promotional partners in North America include Antenna 1 Satellite, OCN (Orthodox Christian Network) and Ancient Faith Ministries. Enter to win a copy of this fascinating film!
We have 5 copies of Man of God to give away to winners with mailing addresses in the USA. To enter, leave a comment at the bottom of this article answering this question:
What saint would you like to see depicted in film?
Giveaway closes at 11:59 PM Eastern Monday, August 8, 2022. 5 winners will be chosen. Winners must have USA mailing addresses. Winners will be notified by email and will have 48 hours to claim their prize. Unclaimed prizes will be awarded to alternate winners. Prizes will be shipped directly to the winners by the prize sponsor.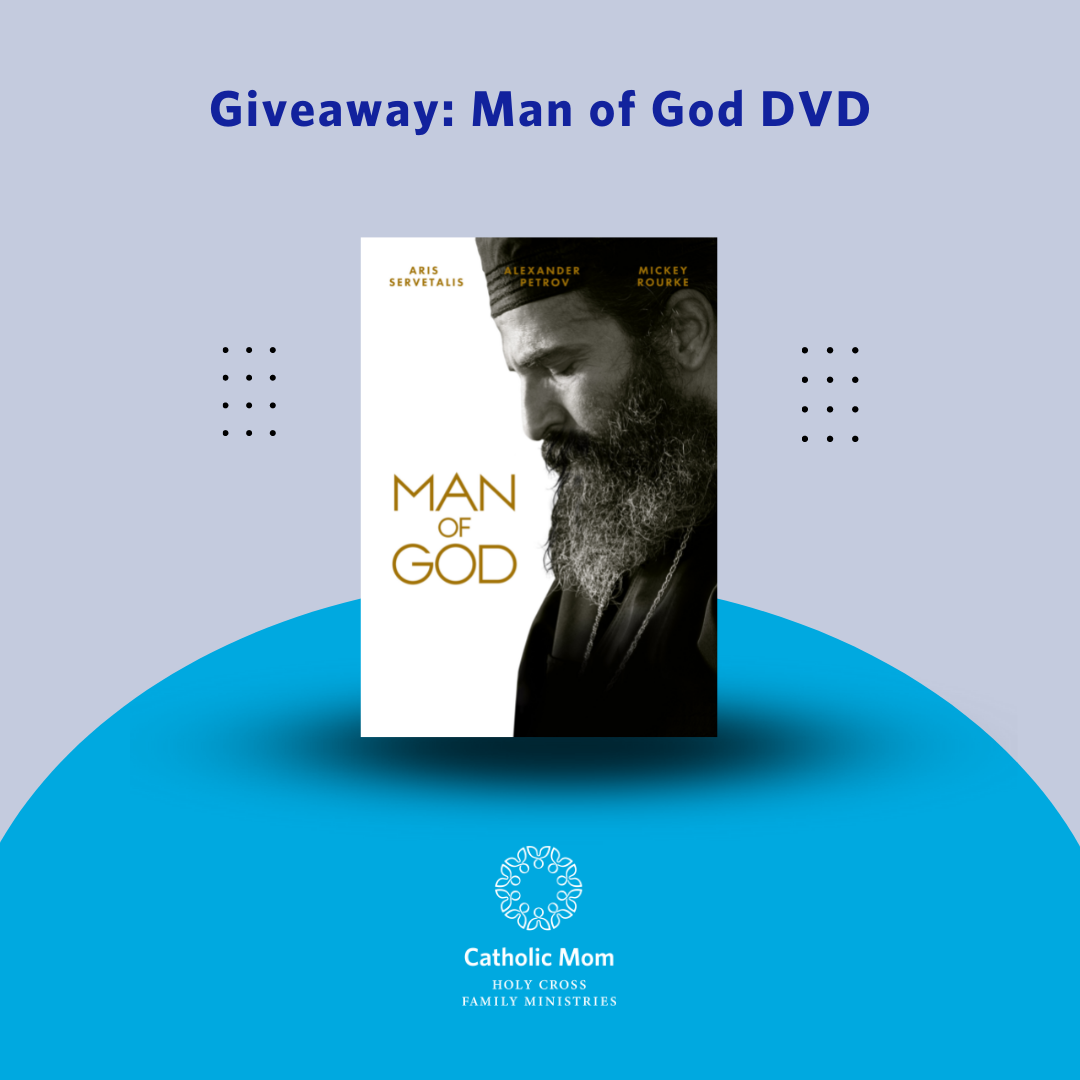 ---
Copyright 2022 Barb Szyszkiewicz
This article contains Amazon affiliate links, which provide a small compensation to the author of this piece when purchases are made through the links, at no cost to you. Thank you for supporting our Catholic Mom writers in this way.
About the Author