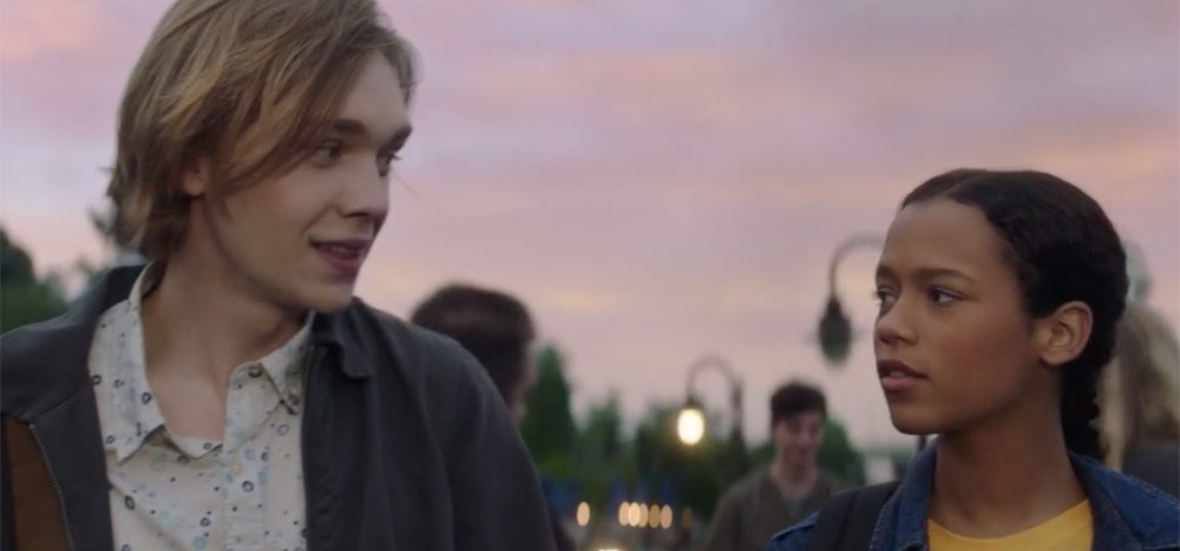 Sr. Nancy Usselmann, FSP, reviews a poignant new film about a teen who struggles with mental illness.
Anyone who knows someone who struggles with mental illness will find this little gem of a film extremely poignant and touching. As much work as has been done on mental illness awareness in our society, there is still so little tolerance and lack of understanding among most people. Unless you have been intimately touched by an encounter of psychosis of a close family member or friend you really cannot grasp the pain, suffering, and misunderstanding that results from this "hidden illness of the brain."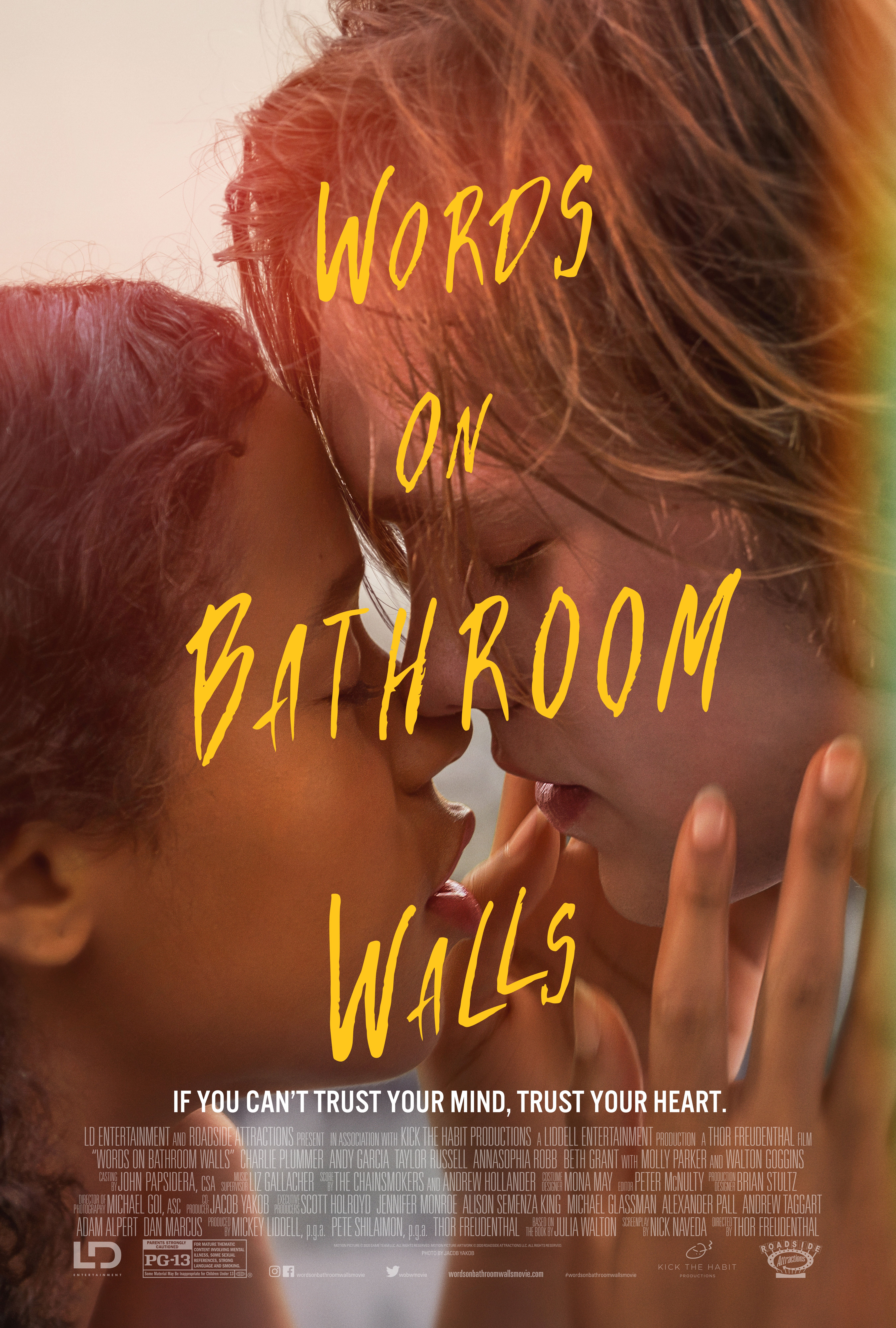 Words on Bathroom Walls, directed by Thor Freudenthal and based on the book by Julia Walton, tells the story of Adam Pettrezelli, played brilliantly by Charlie Plummer, a teenager who discovers his love for cooking after he starts hearing and seeing his "voices"—a dreamy affirmative young woman, a horny-roommate kind of guy, and a violent hulky bodyguard. In the voiceover Adam observes that cooking was the only thing that would make those voices keep quiet. Cooking becomes his way to cope with life … and the demons that lurk beneath the surface. When his father leaves him and his mother (Molly Parker) for other adventures, Adam cooks for his mother who struggles to cope with her divorce. In his senior year, his mother brings her boyfriend Paul (Walton Goggins) home to meet Adam. When she spends more and more time with Paul, Adam focuses on trying to get into cooking school, but the voices become louder and a menacing darker voice invades his brain.
After a psychotic episode happens during chemistry class, Adam's mother gets him help while she furiously seeks for a cure for his diagnosis of schizophrenia. But, after numerous attempts and medical trials, he discovers that he fits into the small category of "treatment resistant" patients. His nonchalant voiceover on the film pities his mom's attempts, realizing that there is no cure and he just has to live with it. When he endures endless bullying she sends him to St. Agatha's Catholic High School. When he tells her that they are not Catholic, she responds, "It's really about attendance anyway, right?" The Sister in charge accepts him as long as he keeps a 3.5 GPA and gives her monthly updates on his treatment, to which Adam says, "Well, the only one who can't reject you is Jesus, right?" All the while he "sees" the office and the nun on fire!
His introduction to St. Agatha's really comes while he is in the bathroom noticing all the gossip written on the walls, when a precocious, intelligent girl named Maya (Taylor Russell), who is also the class valedictorian, barges in with another guy demanding he pay her for some unknown favor. Both students turn and notice Adam there, and Maya confronts him. They become fast friends, though he never tells her about his illness. She's fascinated by his love for cooking when he tells her, "The kitchen is my space and I can be who I want to be …. and I'm in control," especially since his life starts to get out of control with the side effects of medication.
I love it when Catholic elements end up in a film. But, sometimes filmmakers just don't know what they don't know. Since it is a Catholic school all the kids line up to go to Confession, and Adam goes as well, even though he is not Catholic. Adam tells Father Patrick (Any Garcia) that he has never done this before and the priest just starts to quote Scripture to him. Okay, that's weird. First of all, whoever wrote this script does not understand Confession and what a priest would really say to someone who comes to him who is not Catholic. Adam tells him about his secret illness and his faults. Instead of giving some sound pastoral advice Father quotes more Scripture and gives him absolution, which is technically wrong. It was a farce "confession" and a terrible use of the "Sacrament." Even though that was a strange experience, Adam goes more and more to Confession because he just needs someone who will listen to him about what he is going through.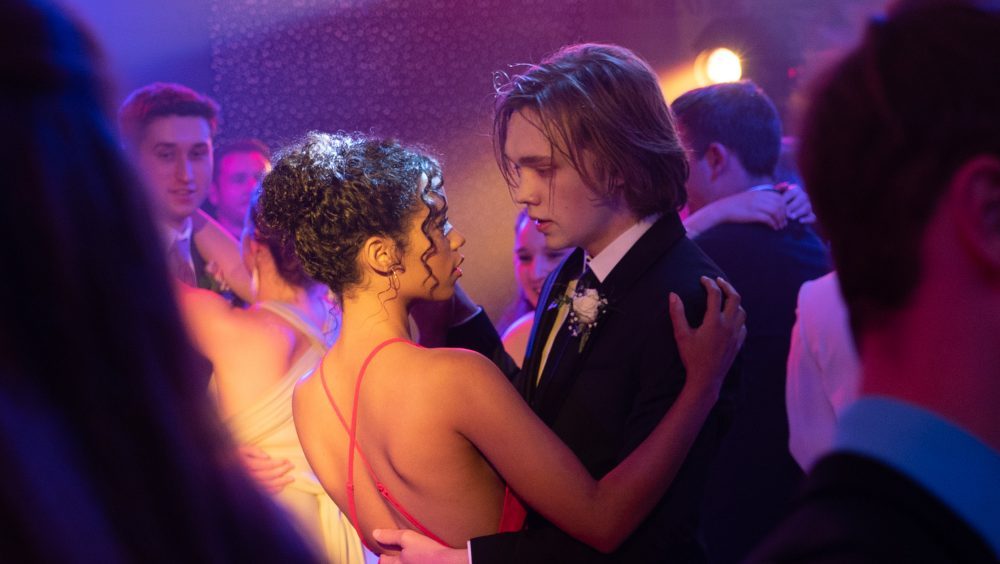 Regardless of the inaccuracies of the Catholic elements of the script, this film brings mental illness awareness to the forefront in a profound and spectacular way. Adam constantly reflects to himself and eventually tells his mother that he is not the illness itself, "It's hard not to feel like that when everyone treats you like that." In his voiceover, Adam reflects that "When you're a cancer kid people can't wait to come to your aid. When you have schizophrenia everyone can't wait to pass you off — that's why we end up on the streets." For me, that's one of the most emotional moments of the film.
When all hell breaks loose, Adam discovers who truly cares for him as a human being. He reflects, "You have to let people discover your dark and twisted places inside. Those are the people that show you what's real."
The beauty of this film is that it shows mental illness from the inside and does it really well. It is too easy to make judgments about people from the externals and assume we know what a person is going through. Many times we just can't see. Simply being present to a person with mental illness is the best thing one can do. You can't fix them. You can't cure them. But, you can offer love, friendship, support, and presence. That gives them the space to open up the "dark places" and so find life a little more bearable since there is another person with whom they can share life.
Sometimes we learn this the hard way for those whom we love. As a society, we could use more compassion and understanding for those who suffer illness of the mind. If there is more kindness in the world, then more people will find healing and life. For truly only love can break through the mental barriers and touch the heart opening up the person to new and hopeful possibilities.
Words on Bathroom Walls is rated PG-13 and opens in theaters August 21, 2020.
---
Resources on mental illness:
US Catholic article on What Catholics can do for those struggling with mental illness.
Angelus News - How Catholics can help the growing mental health crisis
Surviving Depression spiritual resources
---
Copyright 2020 Sr. Nancy Usselmann, FSP
Review first published on BeMediaMindful.org
Images © 2020 Roadside Attractions. All rights reserved.
About the Author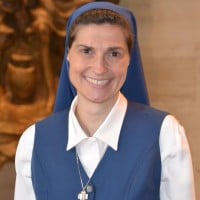 Sr. Nancy Usselmann, FSP is a Daughter of St Paul and the Director of the Pauline Center for Media Studies in Los Angeles, CA. She is a Media Literacy Education Specialist, theologian, international speaker, film reviewer, and blogger for BeMediaMindful.org. Her book A Sacred Look: Becoming Cultural Mystics is a theology of popular culture published by Wipf & Stock Publishing.