Receive Daily Gospel Reflections in your inbox
Today's Gospel: Matthew 5:17-19 In all four Gospels, Jesus seems to contradict Himself, often within the pace of a few verses. Take today's Gospel, for example. Christ states, "till heaven and earth disappear, not one dot, not one little stroke, is to disappear from the Law until all its purpose is achieved" and that "the person who keeps the Law and teaches it will be great in the kingdom of heaven". Then there seems to be an about-face in the very next section when Christ states, "You have heard that it was said to your ancestors, 'You shall not kill; and whoever kills will be liable to judgment.' But I say to you..." Already Jesus seems to be changing the letter of the Law as He reveals the New Covenant, the perfect will of God. This New Covenant includes and brings an end to the Old Covenant, by perfecting and transforming it. The moral laws were fulfilled and the sacrificial laws were replaced with the sacrifice of Jesus. Only in and through participating in Christ's death and resurrection will we have any hope of pleasing God. Perhaps a man might strive to fulfill the letter of the old Mosaic Law but the standards Christ gives us are impossible to fulfill in our own strength. Only the Holy Spirit in us can love God and our fellow man perfectly. In this passage, Jesus tells us the Old Law will remain until the "turning of the ages" which comes with the death and resurrection of Jesus; but even in this 5th Chapter of Matthew, the ministry of Christ is already breaking through the Old Covenant and ushering in a new, glorious age where those who accept Christ as their Saviour and choose to live in, with, and through Him will bring light into their society.
Ponder:
Have we truly realized we cannot fulfill the letter of the Law on our own, but that we must surrender our pride and allow Christ to redeem us?
Pray:
Lord God, open my eyes this Lent to see my pride, and show me I need Christ to save me every day.
---
Copyright 2018 Melanie Jean Juneau Receive CatholicMom.com newsletters in your inbox, including the Daily Gospel Reflection each morning!

*

indicates required
About the Author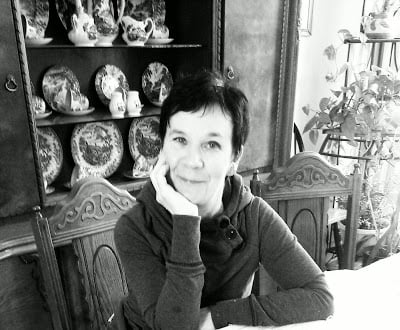 Melanie Jean Juneau is a mother of nine children who blogs at joy of nine9. Her writing is humorous and heart-warming; thoughtful and thought-provoking. Part of her call and her witness is to write the truth about children, family, marriage and the sacredness of life. Melanie is the administrator of ACWB, the Editor in Chief at CatholicLane, CatholicStand, Catholic365 , CAPC & author of Echoes of the Divine.