Receive Daily Gospel Reflections in your inbox
Today's Gospel: Matthew 6:24-34 "You cannot serve God and mammon." When I looked up the word "mammon" on Wikipedia, the phrase "Associated with the greedy pursuit of gain" jumped right out at me. I'm a stay-at-home mom. So I know I'm not sacrificing my principles by working at a sleazy job just for the great salary. Nonetheless, something inside of me still said I was guilty of serving mammon. Greedy gain comes in ​all different forms. Befriending someone just to g​et access to the right crowd makes it about us, not her. Extending a kindness for the gratitude and recognition means we're giving with strings attached. Helping someone today so she'll help us tomorrow makes it a selfish act, not selfless. If I'm truly honest with myself, ​I've been guilty of all these things, at one time or another. ​ Yes, we are meant to​ ​take all these actions​; ​but we're supposed to do so with right intention. If our motivation is a selfish one, we're seeking first the kingdom of self. Instead, our motivation needs to be a selfless one. That's how we seek first the kingdom of God.
Ponder:
When I do things for others, is my motivation selfish? Or pure?
Pray:
Dear God, help me to make seeking Your kingdom the reason for all I do.
---
Copyright 2018 Claire McGarry Receive CatholicMom.com newsletters in your inbox, including the Daily Gospel Reflection each morning!

*

indicates required
About the Author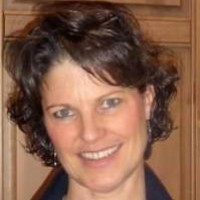 Claire McGarry is the author of the Lenten devotional "With Our Savior," published by Creative Communications for the Family/Bayard, Inc. and All is Blessing: Finding God in the Tensions of Life, to be published by Our Sunday Visitor in the fall of 2021. Her freelance work has appeared in various Chicken Soup for the Soul books, Focus on the Family magazine, Catechist magazine, These Days devotional, and Keys for Kids devotional. The founder of MOSAIC of Faith, a ministry with several different programs for mothers and children, she blogs at Shifting My Perspective.