Receive Daily Gospel Reflections in your inbox
Today's Gospel: Mark 9: 2-10 Have you been to the mountaintop with God? Think of how exciting it must have been, to be selected by Jesus to be one of His twelve disciples. After you walked with Him, talked with Him, to be one of three invited to go up to the mountaintop. I wonder if Peter, James, and John were able to sleep a wink the night before the trip. I know that I wouldn't have. What a story they would have to tell the other nine disciples who were not on the guest list. Peter, James and John's stories touched a piece of heaven that day. They even overheard a "video conference call" made by Jesus to Moses and Elijah. No wonder they were hesitant to go back down the mountain. I would too. Life as they knew it had changed forever. There are times in our life where we too are asked by Jesus to go to the mountaintop and meet Him face to face. Times like retreats, conferences, and missions. Mountaintop experiences give us time to quiet our souls and hear Jesus, clearer than in the busyness of everyday life. When we accept His invitation our lives also are changed forever. One of my favorite mountaintop experiences is to get alone with God and my three best friends, a group we call "4 for the Mountaintop." These sisters and I have been journeying together on a get- away weekend with God for over twenty years. We have laughed together, cried together, been pregnant together, raised babies together, shared our wisdom, shared our hearts, and most importantly shared our walk with Jesus. These retreats have helped us all to grow closer to Jesus. Is Jesus calling you to get away with Him? Will you accept the invitation? Consider inviting your three best friends to take the journey with you. I promise Jesus will meet you on the mountaintop. What a story you will have to tell!
Ponder:
When was the last time you went away with God to seek His face? Is He calling your name? Linger no longer; you have been invited!
Pray:
Dear Jesus, may I be ever ready to hear you say, "Let's go to the mountain." May my heart be open to being filled with your love, and then transformed by you.
---
Copyright 2018 Ellen Mongan Receive CatholicMom.com newsletters in your inbox, including the Daily Gospel Reflection each morning!

*

indicates required
About the Author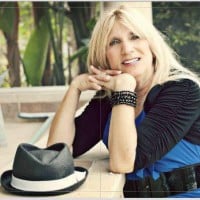 Ellen Mongan is a Catholic writer, speaker, and host of WOW MOM podcasts. Her book, WOW MOM: A Walk with God, is on Amazon. She contributes to Catholic Mom, Women of Grace, and Augusta Chronicle. Her most important roles as wife to Deacon Patrick and mother of eight led her to ministry. Learn more and contact her to speak at EllenMongan.com.