Receive Daily Gospel Reflections in your inbox
Today's Gospel: Mark 10:1-12 Today's Gospel has us taking a look at divorce. The Pharisees are trying to trap Jesus in his thoughts on divorce and they quickly refer to the Old Testament and what Moses said. Jesus does not take the bait, and notes that marriage is not something that is entered into lightly. He addresses the Pharisees, and this is where we need to look at the bigger picture that is addressed in today's Gospel reading: the heart. Jesus states to the Pharisees that "because your heart was hard, this is why Moses wrote this law". Jesus then describes how marriage is between a male and female, and each person leaves the familiar surroundings of their respective families to form a new union as one. Let's take this a step further and look at our own hearts. What are our attitudes? While there are many laws that we live by, we do not experience the heart that Jesus gave us by being legalistic. The Pharisees were not concerned about the Law being broken; they just wanted to argue and be right. How often do we argue in our marriages, churches, and workplaces just to prove a point of being right? Being right is not as important as being righteous. Always being right may gain us approval with others; however, being righteous will align us to God's heart.
Ponder:
Are you more concerned with being right or righteous during tense moments with others?
Pray:
Jesus, help us seek Your righteousness over our rebellious nature. May we seek Your heart above our own agendas. Amen.
---
Copyright 2019 Jason Weirich Receive CatholicMom.com newsletters in your inbox, including the Daily Gospel Reflection each morning!

*

indicates required
About the Author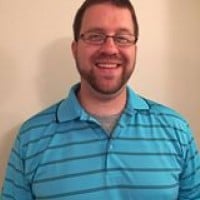 Jason is the founder of Java and Jesus. He loves Jesus, coffee, his wife & two children. He enjoys helping people experience freedom in Christ. Java and Jesus is a resource and not meant to be a replacement for the fellowship & community that one experiences in a church. Blogs, podcasts, & spiritual direction are a few of the resources that are offered by Java and Jesus.