Receive Daily Gospel Reflections in your inbox
Today's Gospel: John 5:17-30 Today's reflection has much to offer in terms of the power of God and our willingness to let Him guide our lives each day. Jesus is always striving to teach us more through His Word in Holy Scripture, about loving God more and becoming "disciples". I think there is much to ponder here but the words that come to my mind primarily are His words toward the end. He tells us "I cannot do anything on my own". This is Jesus speaking! The Son of God! Yet, he tells us He can't do anything without His Father. That's a lesson for us, too. We really cannot do anything without both Jesus and God and also the Holy Spirit. During difficult moments as moms, we need to keep this lesson close to our own hearts. He ends with "I do not seek my own will but the will of the one who sent me". (John 5:30 NAB). This is another verse to really reflect on. Our wills as wives and mothers must mirror God's will for us. Prayer is the key. Let's stay on the journey together as we walk with our Lord Jesus Who is always with His Father.
Ponder:
In what ways is Jesus asking you to walk alongside Him today to follow God's Will?
Pray:
Lord, help us to follow You more closely today. We wish to do your will.
---
Copyright 2019 Anne DeSantis Receive CatholicMom.com newsletters in your inbox, including the Daily Gospel Reflection each morning!

*

indicates required
About the Author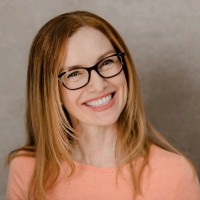 Anne DeSantis is a Catholic wife and mother of two grown daughters. She has written for CatholicMom since 2016. She is the director for the St. Raymond Nonnatus Foundation, with outreach to families affected by divorce and separation. Anne is a 55+ model/actress and the Host of the on-line TV show "The Positive Side on RVNTV." Learn more about her work at AnneDeSantis.com.