Receive Daily Gospel Reflections in your inbox
Today's Gospel: John 10:1-10 Today's Gospel is short but has a great lesson for all of us. Jesus talks about "the gate". He says, "I am the gate for the sheep." He speaks of Himself as the gate as a loving protection for us as His children. There are many mental images in these verses, and as you read you might envision the pasture and the sheep. The image of Jesus caring for the sheep comes mind too. I think this is a good image for all of us, especially for wives and mothers. We are always praying and trying to protect our families, but Jesus is the one who truly watches over all of us. We must keep this in mind and heart. So as mothers, wives, grandmothers and single women, as we pray we can commit all those we love to His care. In life and its uncertainties, we can always be sure Jesus is the Shepherd we can trust. Lord, thank you for loving us and all those we care for.
Ponder:
Do you know that Jesus is loving and caring for you and your family?
Pray:
Lord, help us to believe more fully that You are watching and guiding us. Amen.
---
Copyright 2019 Anne DeSantis Receive CatholicMom.com newsletters in your inbox, including the Daily Gospel Reflection each morning!

*

indicates required
About the Author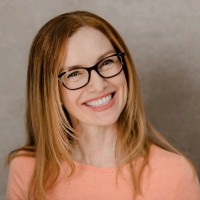 Anne DeSantis is a Catholic wife and mother of two grown daughters. She has written for CatholicMom since 2016. She is the director for the St. Raymond Nonnatus Foundation, with outreach to families affected by divorce and separation. Anne is a 55+ model/actress and the Host of the on-line TV show "The Positive Side on RVNTV." Learn more about her work at AnneDeSantis.com.