Receive Daily Gospel Reflections in your inbox
Today's Gospel: John 8:31-42 "If you remain in my word...the truth will set you free." Jesus promises freedom to the people in the crowd, but ironically, they deny ever having been enslaved. "We are Abraham's descendants…we have never been slaves." I guess they forgot about the whole Egypt, Moses, parting of the Red Sea thing. Do I do that too? Do I get swept along by the culture and my own desires that I don't even realize I was or have become enslaved to something? Yes. My cellphone, food and laziness jump quickly to mind; but Jesus may be speaking about deeper enslavement like fear, vanity and greed. What about you? Do you see this denial in your own life? But you and I hunger for the truth and freedom He offers. Jesus goes on to say that people will speak and act from whatever they hear - whether from the slave master or the loving Father. While you and I certainly don't want to speak from fear or mindlessly repeat phrases and dispositions of our culture, admittedly, it is easy to do. Jesus is offering a way to be free - "remain in my word". Meditating on Scripture often seems a clear application of this command. Reading the news, encountering challenges, working outside of the house, can make it tempting to become overwhelmed by the perceptible darkness. Scripture, which is truth, is a lifeline of protection and perspective. It is this truth found only in God which sets us free. Thank goodness there are so many daily avenues to hear, read and be immersed in the Bible. They are like a sips of cold water during a long run. By being in his Word, Jesus' disciples, you and I, can be free to speak and act as we hear and see the Father doing.
Ponder:
What area of your life do you need to immerse in God's Word in order to experience freedom?
Pray:
Truthful Jesus, please bring Your word to us and make us free in all aspects of life.
---
Copyright 2019 Carrie Soukup Receive CatholicMom.com newsletters in your inbox, including the Daily Gospel Reflection each morning!

*

indicates required
About the Author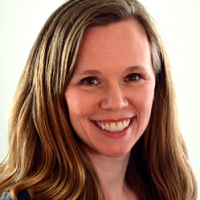 Carrie Soukup writes at GraceFinders.com, compelled by St. Therese, Brother Lawrence, and St. Ignatius to help others connect intimately with God in and through the craziness of life. She has served as a curriculum writer, campus minister, high school theology teacher and retreat director. On a great day, you can find her hiking or cycling with her husband and four children.