Receive Daily Gospel Reflections in your inbox
Today's Gospel: Luke 12:32-48 - 19th Sunday in Ordinary Time "If the master of the house had known the hour when the thief was coming, he would not have let his house be broken into." Today's Gospel paints a scary picture. I can think of nothing more frightening than to be sound asleep in my bed and be awakened by a strange noise. Imagine a burglar breaking into your house. If only I had known, I would have turned on flood lights, had my cell-phone in hand, and bolted the door. It just so happens that today is the memorial to St. Clare, holy friend of St. Francis and founder of the Poor Clares. One Friday in September, 1240, Clare lay in her bed, having been an invalid for six years. It was noon and she heard the sister bustling in the kitchen preparing lunch. Suddenly, in broad daylight, Saracen soldiers scaled the wall, intent on doing grave harm to the sisters. Clare sat up in bed. All the sisters huddled around her, trembling with fear. First, she comforted her sisters, not thinking of herself. "Do not be afraid, because the Lord is with us." As the enemy drew closer, the sisters helped her into the kitchen. She asked one of the sisters to bring her a small box containing the Blessed Sacrament. Next, she threw herself prostrate and prayed, totally dependent on God's mercy. Miraculously, she heard a mystical voice assuring her that no harm would come. Soon afterward, the Saracens retreated over the convent walls. St. Clare prayed always, in good times and bad. When invaders climbed over the convent walls, she was ready. She did not panic. In times of trouble, prayer, concern for others, and the Blessed Sacrament all formed her rock of refuge.
Ponder:
How do you react when you receive bad news? Do you fall into despair or trust in God's mercy?
Pray:
Dear Lord, help me to pray always so that I will be watchful and prepared to face the trials and tribulations of life.
---
Copyright 2019 Kathryn Swegart Receive CatholicMom.com newsletters in your inbox, including the Daily Gospel Reflection each morning!

*

indicates required
About the Author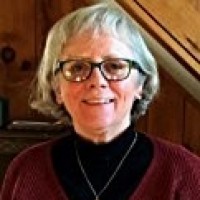 Kathryn Griffin Swegart and her husband raised three children on a small farm in rural Maine. Kathryn, a professed member of the Secular Franciscan Order, is the author of the bestseller Heavenly Hosts: Eucharistic Miracles for Kids Visit her website at KathrynSwegart.com.