Receive Daily Gospel Reflections in your inbox
Today's Gospel: Matthew 18:1-5, 10, 12-14 Here Jesus tells us that the small and the childlike "are the greatest in the kingdom of heaven." Those who receive them, receive Jesus. How has it happened then that in many cultures, children are regarded as third-rate citizens with no respect given to them? "See that you do not despise one of these little ones." Then the childlike must have a power that no one really understands. In our country, the small and helpless are aborted daily, many without a thought of what was really happening. In our world, euthanasia is being seriously discussed if not actually practiced on the elderly and sick. These people were once vibrant and active citizens in our communities but aged out of what Roe vs. Wade deemed viable. Human trafficking is at an all-time high with children being taken and used for all types for slavery, for what? Money, power, and pleasure. How frightening. What is the power these innocent, children, and childlike souls have? The power of conscience, the power of doing the right thing, the power of causing us to step out of our comfort zones and find within ourselves the love, care, and patience these beloved need and more importantly, deserve. The power to stir within our hearts the desire to do more to help take care of them and create a pro-life society. It starts with one person.
Ponder:
Have you read about these travesties in our society? Is there anything that you could do? Prayer is one very important thing we all can do, but possibly there is more.
Pray:
Dear Lord, please look down on these innocent souls and give them Your peace and mercy. Help us to find ways to extend ourselves to their needs and circumstances. In Your name we pray. Amen.
---
Copyright 2019 Ebeth Weidner Receive CatholicMom.com newsletters in your inbox, including the Daily Gospel Reflection each morning!

*

indicates required
About the Author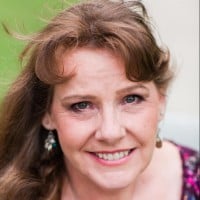 Ebeth Weidner, a Master Catechist and cradle Catholic who considers herself a Catholic information junkie, writes from her heart about the faith and hope she finds in the Catholic Church. She is the author of "A Catholic Mom Climbing the Pillars" blog. She is the wife of a research science Professor and mom to 3 great young adults people living on the coastal side of North Carolina.