Receive Daily Gospel Reflections in your inbox
Today's Gospel: Luke 23:35-43 - Solemnity of Our Lord Jesus Christ, King of the Universe There are so many messages Jesus is teaching in this passage. He is listening to the mocking of the soldiers saying "If you are the King of the Jews, save yourself." Other criminals were saying, "Are you not the Christ, save yourself and us!" But Jesus is saving them by His actions! Jesus' death on the cross is saving everyone, even the criminals. The thief, Dismas, says the most powerful prayer to Jesus "Remember me when you come into your kingdom." Jesus responds by saying "you will be with me." I think we are reminded that Jesus was human and divine and His prayers probably did include some apprehension about his gruesome death, but imagine having to die under the weight of all human sins. Yet Jesus' response to all of this was, "Into your hands I commend my spirit." He is teaching us, He is teaching the thief, that to have complete faith in God as we die is our final act of love. Jesus, who lived a human life without sin, then suffered and died on the cross, became the one worthy to go before God taking on all our sins, proving His unconditional love for all.
Ponder:
Will Jesus remember you when you are about to die, as He remembered the thief?
Pray:
Jesus, You are my savior. It is my strongest hope that You will be with me at the moment of my death. I submit myself to your keeping, Jesus!
---
Copyright 2019 Catherine Mendenhall-Baugh Receive CatholicMom.com newsletters in your inbox, including the Daily Gospel Reflection each morning!

*

indicates required
About the Author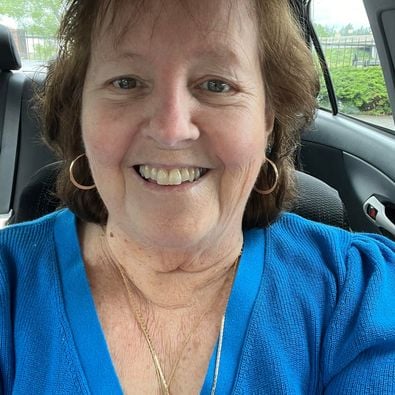 Catherine Mendenhall-Baugh (Cathy) completed her education in Special Education and English and now works as an Agent in the Insurance Industry. A mother and Grandmother, Cathy grew up in a large Catholic family and has spent the last 30 years as a caregiver for her husband, Jack. She is a cancer survivor, which inspired her to begin writing.