If you're lucky, you missed my post over at Faith and Family Live! this week, where I shared that I was "Running on Empty" following my mid week radiation treatments. For those needing a bit more background on my breast cancer journey, you can get caught up here.
Earlier in the week, I was a bit down in the dumps. Spending time at the Cancer Center is not painful in any way, other than emotionally. Every weekday morning, I drop Adam at school, head to 8:00 mass and then drive the ten minutes to my treatment. By the time I arrived, I've had my morning coffee and breakfast, spent time with my family, done a few hours of work, and been fed spiritually at Mass.
I walk in the door feeling ready to take on the world. The wonderful people who administer my treatments are fast becoming good friends. They ask about my day, listen to my stories, and ask questions that make me realize that they are truly listening to what I'm saying rather than just making small talk. They treat me with such unbelievable care and dignity - it's a bit overwhelming at first for a modest person like me to walk into a room and have a variety of people see me in various stages of undress. But somehow, the careful way in which these technicians remove my robe to ensure I'm properly lined up on the table and then gingerly make sure I'm appropriately draped prior to treatment exudes compassion.
After ten treatments, it's becoming reflexive to position myself on the table, allow myself to be lined up, and then to close my eyes and pray while the radiation machine hovers around me, doing its work. My prayers tend to be for those whose path I've crossed in the hallway and for the most recent intentions on my list, such as our friend Donna-Marie Cooper O'Boyle's travels to Illinois for a retreat or for all of the SQPN moms who are due to have babies any time! In some ways, it feels like a daily luxury to rest on that table so quietly. There is no pain involved and the only sound is the radiation machine's gentle hum. If treatments took any longer, I'd likely be falling asleep!
On Monday, after my 11th treatment, I will be one third of the way done with my progress toward a clean bill of health. I can look at this journey and see the spiritual benefits it has reaped in my life: daily mass is a wonderful habit I've wanted to build into my schedule for years and my intercessory prayer vocation has rarely felt more active. Since I'm not having any side effects other than fatigue, there are seemingly no downsides to this seven week journey!
Though I was "running on empty" earlier this week, I'm happy to report that I'm now feeling less emotionally drained by this process. It will likely continue to be very difficult to be confronted on a daily basis with the stories of so many people who are suffering physically and emotionally - but it's a a joy to know that I can pray for each of them in my own little way.


About the Author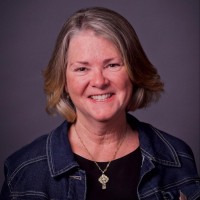 Lisa M. Hendey is the founder of CatholicMom.com, a bestselling author and an international speaker. A frequent radio and television guest, Hendey travels internationally giving workshops on faith, family, and communications. Visit Lisa at LisaHendey.com or on social media @LisaHendey for information on her speaking schedule or to invite her to visit your group, parish, school or organization. Visit Lisa's author page on Amazon.com.