Did you ever wish for a magic formula that could enhance your family meal times, bring your tribe closer together, and help your kids grow in their faith? We're thrilled today to be hosting the creators of just such a product! Joining us today at CatholicMom.com are Bret Nicholaus & Tom McGrath, the geniuses behind Loyola Press' wonderful new product The Meal Box.
The Meal Box contains 54 cards, each one featuring a creative question guaranteed to spark fun family conversation during family meals. The questions, such as If you could have the voice of any famous person, whose voice would you have?, are sure to engage everyone in the family. The reverse side of each card features a quick "Food for Family Thought" tip from family expert Tom McGrath. The tip makes it easy, and downright fun, for families to apply the question and answers to their lives of faith.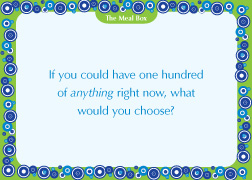 Today, Bret and Tom will be joining us throughout the day to prompt conversation, field your questions about family meals time and share their perspectives on how our families can grow in faith. Please chime in throughout the day in the comments area below or email your question to Lisa@CatholicMom.com.
Along with some great conversation here at the blog, we're offering you two ways to win your own copy of The Meal Box. First, Loyloa Press is generously offering one free copy of The Meal Box to a lucky winner. To enter, drop an email to Halm@loyolapress.com with your name and the words "CatholicMom.com Blog Tour". I am going to match Loyola Press's generous offer and give away a second copy of The Meal Box to one of our commenters. Simply leave a comment here at the blog with a reply to Bret and Tom's question or a question of your own for the authors on Tuesday, June 23, 2009 and your name will be entered into a random drawing to win The Meal Box.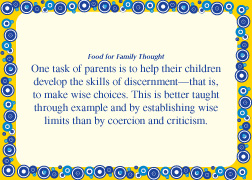 Even if you're not one of our two random winners, you are in luck because from now until June 30th, Loyola Press is offering 30% of The Meal Box, selling it to our readers for only $6.97. Just enter the promotional code MomMeal at checkout.
So let's get started with the conversation! Here are Bret and Tom's opening remarks - be sure to watch the comments, answer their introductory question and chime in throughout the day with your questions for these two great experts!
I'm Bret Nicholaus, and I have to confess that I have an unusual passion: I just LOVE asking questions that help family members and friends learn fun and fascinating things about each other. I've been writing question books for the last 16 years, so this "interest" is nothing new. What IS new to me is the opportunity to interact with all of you via CatholicMom.com. I can't wait to get started and see where the questions—and ensuing conversations—lead.

Joining me will be Tom McGrath, who has written several books on family spirituality. Recently, Tom and I co-created The Meal Box: Fun Questions and Family Faith Tips to Get Mealtime Conversations Cookin'. Tom and I both believe that mealtime affords one of the best opportunities to help families grow in their love for one another and in their faith—and a helpful way to do that is to begin with a FUN question!

So let's get started with a question from The Meal Box. Send in your answers—your HONEST answers—and we'll get the conversation going! Together, we'll have fun learning about one another and discovering ways to serve up a little faith at mealtime!

If you could open the back door to your home and step out into the PERFECT backyard, what would that yard be like for you?

Update: Our first Meal Box Winner, randomly selected from among yesterday's comments, is Karen (#46). I will announce the email winner soon.
About the Author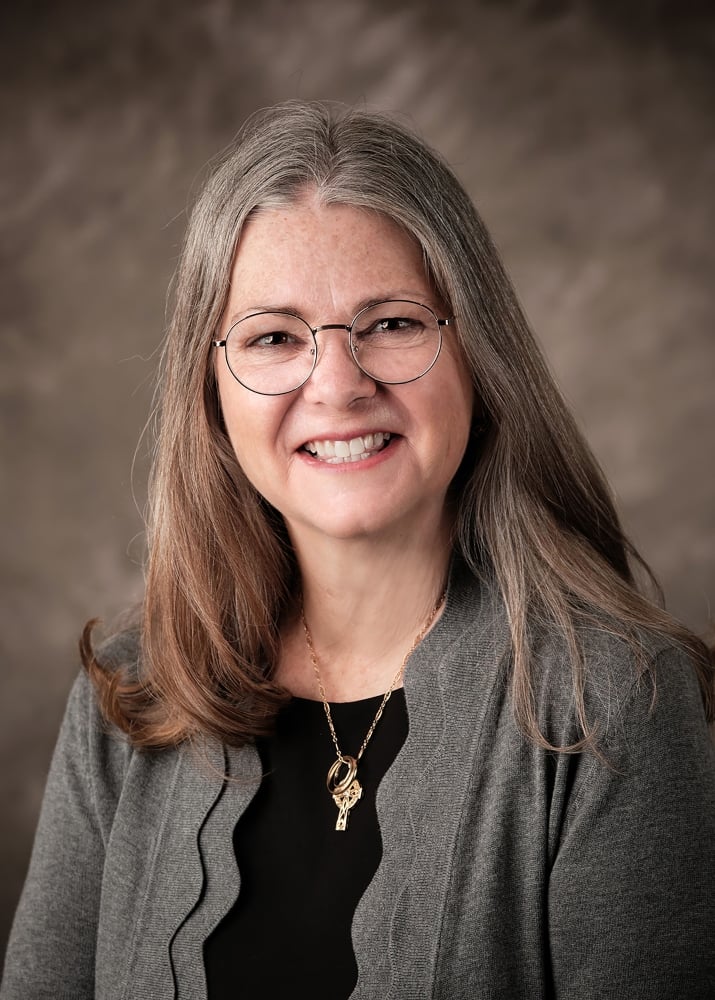 Lisa M. Hendey is the founder of CatholicMom.com, a bestselling author and an international speaker. A frequent radio and television guest, Hendey travels internationally giving workshops on faith, family, and communications. Visit Lisa at LisaHendey.com or on social media @LisaHendey for information on her speaking schedule or to invite her to visit your group, parish, school or organization. Visit Lisa's author page on Amazon.com.