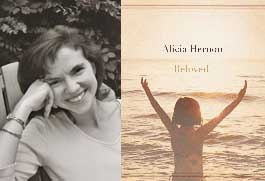 This week, we feature the music of contemporary Catholic recording artist and mom Alicia Hernon. I know you're going to fall in love with her new CD Beloved.
[podcast]http://media.libsyn.com/media/catholicmoments/cm116.mp3[/podcast]
Mary has so many titles, but in this week's Mary Moment, Sarah Reinhard shares a poem on a cozy everyday sort of title, Our Lady of the Broom. Visit Ginny Moyer's Mary and Me Blog and check out her book Mary and Me: Catholic Women Reflect on the Mother of God
.
Have you ever wondered about author G.K. Chesterton? Who is he? Why should I care? Find out on Chesterton Moments with Nancy Brown of Chesterton.org and the American Chesterton Society.
How would you feel if you found your priest inebriated and passed out? Today, Tom shares a Deacon Moment story in which this very thing happened. Strange? Listen as we continue to celebrate the Year of the Priest.
Remember to comment here on the blog for your chance to win an awesome Sarah Bauer tshirt! Simply leave a comment by August 31, 2009 and you will be entered to win. One winner will be randomly selected.
Share your feedback at 206-339-9272, comment here on the blog or email lisa@catholicmom.com.
Links for this Episode:
About the Author