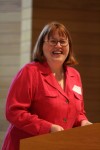 "Lost and Found Family," an inspiring family film to be released September 15, tells the story of Ester Hobbes, a well-to-do, happily married woman who is suddenly widowed and left financially insolvent. With nothing but the memory of her beloved husband and a ramshackle old boarding house, Ester finds herself sharing the house with a couple with five foster children. As Ester adjusts to her new circumstances, she begins to open her heart to this struggling family, and realizes that by letting go of everything she once saw as important, she finds the path to true happiness.
The star of the movie, Ellen Bry, is an energetic mother of three grown children, including two sons with autism. I spoke with Ellen the day she dropped off her daughter, Hannah, at Wesleyan University for her senior year. Ellen's son Max, 20, is in his second year at UCLA Pathways, a two-year postsecondary educational program for those with developmental disabilities, which offers a range of classes in vocational, social, and life skills. Sam, 18, is at home.
Like many children with autism, Max and Sam will never live entirely on their own, says their mother. This has required a lifetime of adjustment for the whole family. "When you are first expecting, you don't go into motherhood thinking your child will be anything but normal and typical. And when that doesn't happen, there is grief and anger. It has been a very different experience for all of us. Sometimes crummy … but other times extraordinary and miraculous."
One of the greatest challenges of parenting the special-needs child is managing one's own expectations. "There's a kind of smugness among very bright, accomplished people, an engrained bias that being bright and accomplished is somehow being 'better.' When you have special-needs kids, you realize immediately that intelligence in merely another gift that you're lucky enough to get – but not a God-given right. It's surely as much of a fluke as being good-looking. A sharp intellect is a gift, nothing you deserve, just something you're lucky to have. Other human qualities are more important – love, decency, compassion, goodness, and kindness. My two special-needs kids have those in abundance." When parenting the special-needs child, love means learning to appreciate each child for who he is, rather than what he can or cannot do.
Stress and the Special-Needs Parent
Ellen doesn't sugar-coat the difficulties of special-needs parenting; the staggering, unrelenting stress ultimately contributed to the breakdown of her marriage, increasing Ellen's sense of isolation and loss. Being around "normal" parents was especially difficult. "It's difficult not to feel completely estranged from a group of parents stressed about fitting in a manicure or getting dinner on the table while juggling the demands of work and soccer practice. Parents of special needs children long to have such "fancy" problems!
One of the greatest challenges parents of special-needs children face is getting the services, including therapies and educational support, a child with disabilities requires. State agencies, insurance companies, and school administrators often seek to limit the benefits to which a child is entitled because of budget limitations.
"When you talk to your child's school, they may tell you, 'We have to offer your kid a free and appropriate education in the least restrictive environment. But what we can afford to offer you is a Buick, not a Cadillac.' That's not good enough! As a parent, go for the Rolls Royce, so that even if you don't end up with the Rolls, you'll get something closer to the Cadillac. You would like to think you're on the same team – you are not. They are looking to save money, and they are going to see if they can cut back on the services they offer your kid. Many school systems are beginning to reduce or eliminate special education resources, and parents of kids on the autistic spectrum need to be their children's strongest and best advocates. You can't worry about being liked – you must do everything possible to get your child what he needs.
"You have to get over the stigma of having a special-needs child if you have some discomfort. There are a lot of special-needs children who are isolated because the parents are ashamed or uncomfortable. That doesn't help anyone."
One of the most important ways to do this, says Bry, is to get the support of other parents whose children are dealing with similar challenges. Ellen recommends finding a child advocate or an attorney who advocates for special-needs families, either locally or through an online resource such as the Autism Society of America or Autism Speaks. Another great source of information is parent support groups, either in person or online.
"Acts of Love: Pioneers"
One of the ways Ellen advocates for autism awareness and research is by participating in an annual fundraiser for Autism Speaks called "Acts of Love," through the Word Theatre. This year's benefit, entitled "Acts of Love: Pioneers," was held October 3, 2009 at the Eli and Edythe Broad Stage in Santa Monica, California. Ellen Bry joined celebrities Adam Arkin, Benjamin Bratt, Carla Gugino, Alfred Molina, and Lynn Whitfield to celebrate the pioneers of our age, who "strike out into the unknown to make a better future." Acts of Love: Pioneers is created, produced, and directed by Cedering Fox.
The money from this event directly benefits Autism Speaks, cofounded by Bob and Suzanne Wright. Autism Speaks is dedicated to the research funding, prevention, treatment, and advocacy for those who suffer with autistic spectrum disorders, including autism and Asperger's syndrome. Autism Speaks has contributed $128 million toward autism research, treatment, and prevention.
Copyright 2009 Heidi Hess Saxton
About the Author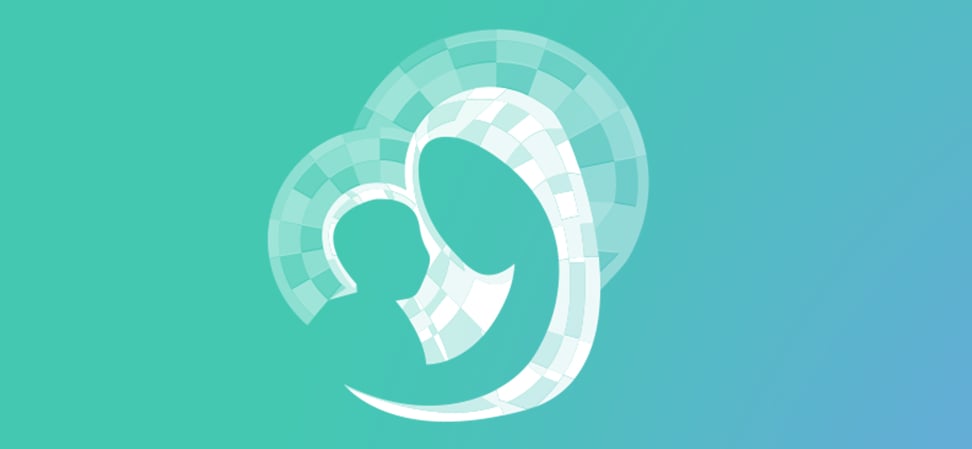 We welcome guest contributors who graciously volunteer their writing for our readers. Please support our guest writers by visiting their sites, purchasing their work, and leaving comments to thank them for sharing their gifts here on CatholicMom.com. To inquire about serving as a guest contributor, contact editor@CatholicMom.com.