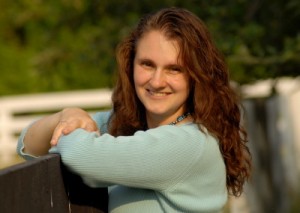 Have you heard of the Fairy Tale Novels? If not, then let me pause in my jumping up and down long enough to catch my breath and tell you to run as fast as you can to get them.
I'm so excited that we're able to bring you this amazing giveaway this month, just in time for Valentine's Day (not that I need an excuse to rave about my favorite books, mind you).
So far, there are four books in the series (and I can't be the only fan who's waiting impatiently for the next one). Here's a bit about each of them:
The Shadow of the Bear

"One winter night as they sat at home, there came a knock at the door." 
-- Grimm

Once upon a time, in New York City, two girls meet a mysterious stranger, Bear, who comes to their door one winter night. 

Who is Bear? Is he a seemingly homeless young man who has an unusual love for literature and poetry? Or is he a thief who hangs with the local drug dealers? Has he befriended the girls for sinister purposes? For impulsive red-headed Rose, Bear becomes their only friend in a hostile city: to shy older sister Blanche, Bear means danger for their family. And what is Bear's connection to the abandoned church next to their high school, and the unsolved murder of a Catholic priest?

As Bear slowly wins their trust, taking the girls on a surprise trip to the Met and helping Blanche go to her senior prom, Blanche begins to believe that this rough-edged stranger is hiding a heart of gold. And yet, as events unfold, even Rose must admit that Bear is keeping a dangerous secret from them.

A classic fairy tale by the Brothers Grimm comes to life as two very different sisters, timid Blanche and daring Rose, seek to discover Bear's identity and secret mission in a suspenseful adventure that brings each of them face to face with their own weaknesses and possible death.
Black as Night

"… a girl as white as snow and red as blood with hair as black as night..."
-- Grimm

Blanche Brier is alone for the summer in New York City, separated from her family.

And her summer job inadvertently brings her a jealous enemy and unsuspected terror.

She finds temporary shelter with seven friars, but it's not clear to Blanche how she can escape the evil that's stalking her.

After Bear and his brother, Ben (a.k.a. "Fish"), discover that Blanche is missing, they cut short their European trip and begin to scour New York City looking for Blanche. But the same malevolence that is lurking over Blanche seems to be hunting them as well.

With the lively help of the seven friars, Blanche struggles to sort out the ominous and apparently disconnected events that continue to build until it seems that all hope is gone. 

Yet during this time, the desires of her heart are being clarified - and so are Bear's.

A black night. Honest faith. Tested love.
Waking Rose

"Once upon a time..." 
-- Grimm

"I love him more than poetry... I love him more than song."

Ever since he rescued her from Certain Death, Rose Brier has had a crush on Ben Denniston, otherwise known as Fish.

But Fish, struggling with problems of his own, thinks that Rose should go looking elsewhere for a knight in shining armor.

Trying to forget him, Rose goes to college, takes up with a sword-wielding band of brothers, and starts an investigation into her family's past that proves increasingly mysterious.

Then a tragic accident occurs, and Fish, assisted by Rose's new friends, finds himself drawn into a search through a tangle of revenge and corruption that might be threatening Rose's very life.

The climax is a crucible of fear, fight, and fire that Fish must pass through to reach Rose and conquer his dragons.
The Midnight Dancers

Why live in the light, when the night seems so irresistible?

Rachel Durham, 18, is tired of her father and stepmother's staid morality and pristine prosperity.

The summer of her senior year, she's more than ready for a walk on the wild side, and the door opens - literally - when she and her eleven sisters (and stepsisters) discover a secret passageway out of their historic home on the Chesapeake Bay.

At night, boys in boats and a forbidden island beckon from the shore, and Rachel and her sisters jump aboard.

The night becomes Rachel's true world, and her daytime life becomes a disposable mask.

Her puzzled father tries to tow his daughters back into line by enlisting the help of Paul, a med student with a seasonal job juggling at the town festival.

But Paul realizes that simply blocking the girls from their midnight parties isn't going to solve the family's problems.

So he embarks on a risky balancing act to gain the girls' trust – and to make Rachel see that splitting her life between night and light is a dangerous dance.
I raved about them over at my blog a while ago, but what inspired us to organize this giveaway was hearing about hard times for this favorite author of ours.
Regina Doman is a very special Catholic homeschooling mother, author, speaker, and editor at Sophia Institute Press. Recently, her 6-year-old son was diagnosed with juvenile diabetes. Unfortunately, her family's current financial and insurance situation leaves little, if any, room to cover the projected ongoing costs of managing this illness.
Knowing what a supportive community this is, we want to ask you to help, first and foremost, with your prayers.
If you find that you need a gift for a birthday or a Valentine that's sure to endear you to that avid reader in your life, would you consider purchasing one or more of her books? It helps Regina's family most if you buy them through her website, but they are also available from a variety of other booksellers.
We're going to give away all four of the Fairy Tale Novels, one each to four lucky winners. Leave a comment by January 31, and we'll randomly draw winners.
Here are other ways you can use your purchasing power to help Regina's family:
This month, Hillside Education's Helping Those in Need page is focusing on Regina's family. There are some good buys and people can help a struggling family at the same time. The links are small so you need to look closely for the links that say Handmade Items, Books Used, Books new, etc.
Homeschool Connections will donate 50% of all live courses and $30 for every subscription (recorded courses). People can email homeschoolconnections@gmail.com to let them know to credit their enrollment or subscription to Regina and her family.
Ask your bookstore, library, youth group, homeschool group, school, and book club to consider buying Regina Doman's Fairy Tale Novels. I actually did this over the summer, and my librarian thanked me; it turns out they are always looking for good YA titles (and especially ones they can label Christian, in our area, though I wince when I hear that -- these are books that DO NOT shove Christianity down your throat, though it's so much a part of how they're written).
Enter your name below and consider growing your library (or the library of someone you love) by purchasing the Fairy Tale Novels!
//
The contest is now closed. Thanks for your participation and generous response to this.
Congratulations to our winners: Monica (comment #62), Barb Patterson (comment #61), Andrea J (comment #68), and Peggy Cortez (comment #6).

About the Author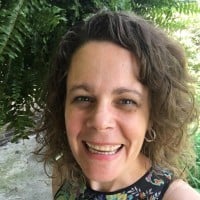 When she's not chasing kids, chugging coffee, or juggling work, Sarah Reinhard's usually trying to stay up read just one…more…chapter. She writes and works in the midst of rural farm life with little ones underfoot. She is part of the team for the award-winning Catholic Mom's Prayer Companion, as well as the author of a number of books. You can join her for a weekday take on Catholic life by subscribing to Three Shots and follow her writing at Snoring Scholar.