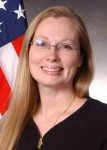 For me, early childhood was a time of running barefoot in the fields, kittens, puppies, chickens, and riding bareback on our Shetland pony "Sugar" on a small farm in the green valleys of Tennessee. There was front porch swinging during the rain, tree climbing, day-dreaming, and relaxing under the starry skies of summer. Life was perfect…as far as I was concerned.
My sisters and I spent most of our time with our Memoma and Papa. (For those of you unfamiliar with southern terminology, it means "grandma and grandpa".) Our Southern Baptist beliefs were firmly planted within us from the time we were born. I never knew there was anything other than the Baptist Church and the King James Version of the Bible was the ONLY Bible ever written. There was "one" rule at Memoma's: the "Ten" Commandments.
We lived a simple life: home-grown vegetables, home-grown chickens, and home-grown faith. There were some things you could always be sure of: church on Sundays, southern fried chicken and homemade biscuits.
My parents had been divorced for as long as I could remember. My Memoma took it upon herself to ensure we had a "proper" Southern upbringing. She taught us self-sacrifice for the good of others, lying deserved a good whoopin', and respect for others. Not just respect of adults and elders, but respect for life…it was precious and value should be placed on all life. We grew up on a small farm where life was simple and God was first.
One morning, I woke to see my mama getting ready to leave. She told me to go back to sleep and to be a good girl. I did. That was the last time I would hear her voice or look into her beautiful blue eyes full of life and excitement. She never came home that day. My uncle had went looking for her and found her. She had been seriously injured and he had taken her to the hospital. There they transferred her to a major hospital in Nashville, where she lay in a comma for approximately six hours before she passed away. Her sudden death was a shock to everyone. My older sister seemed to grasped what was happening more so than me and my younger sister. Yet in my eight year-old mind, I did not fear the loss of my mother.
The day our mother passed away, my Memoma mourned the loss of her only daughter. She tucked us in that night, just as she had done almost every night of our lives. As we slept, we each felt our mother's presence. We each felt a kiss upon our cheek, and we each said goodbye. It was only years later that we shared this same dream or vision with one another and we were amazed that we all had the same dream. I did not cry or mourn the loss of my mother. Not even when I watched as many people came to pay their respects during the wake. I sat in silence. I did not cry, nor mourn when my dad, whom I barely knew returned from Europe with my step-mother to take us from our simple farm life. My heart ached leaving my Memoma and Papa. They were all I knew and taught me all I knew. When we arrived in Europe, it was a whole new way of life. We had more "things" than we ever did on the farm. We no longer wore very many home- made dresses with frills, we didn't go to church and I don't ever recall sitting out back under the starry skies of summer.
Although I was thousands of miles from my Memoma, every gift she gave me remained within. Her gifts were not of this world, but of a greater world. She gave me God, faith, and love. Her gifts got me through. Even though I became a Catholic in my early adulthood, I have come to find my Memoma's faith was universal. The faith she shared with me as a child is the same faith I hold on to today. I recall lying in bed in a strange home, where I was not tucked in anymore, yet I was not sad or afraid. I can recite my prayer as I had said it a million times before and a million times after: "Dear Lord, Please forgive me of my sins; tell Mama Hello and that I love her - Amen"
I did not mourn the loss of my mama because I knew without a doubt, without question that my mama was in heaven with God. I knew no other faith than that I was given and that faith gave me strength and confidence. Even the tragic death of my mother, the loss of my simple farm life and my Memoma and Papa could not shake that faith…the Faith of a Child.





Copyright 2010 Lorrie Lane Dyer
About the Author

Lorrie Lane Dyer is a facilitator for the Virtual Learning Community for Faith Formation with the University of Dayton as well as religious education and parish coordinator. She is working on her Masters of Leadership Development, with a focus in Military Chapel programs at St. Mary of the Woods College. Her faith provides her with inspiration for many of her poetry collections, columns and short stories.