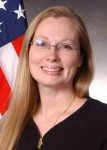 There are times in everyone's life when we are faced with trying to figure out if we are doing God's will or our own. My time is now. I say this because right now I am faced with moving across country to continue with my job as the director of religious education and parish coordinator as my priest prepares to deploy. (And it is a bonus that my three horses are there)
This move would mean my husband would remain here while my two teenagers and I move. I try to justify the separation by the fact that my husband's job is suppose to relocate at an unknown location at an unknown time between now and two years from now. (A reason our horses are still where they are.)
I struggle with this decision because I love my job. Not only do I love it but I feel called to it. I love the people I work with and the children. I see the fruit of my hard work in every child's smile as they receive Communion for the first time and in every young adult that is blessed with Confirmation. I love to be a part of the lives of adults as they journey through the Rite of Christian Initiation. I see God present in each of their glowing faces. To be a part of something like this is priceless. I find meaning and purpose in what I am doing. I am filled with God's love and the hope for future generations of Catholics.
I know my job as the director of religious education at a small parish, for small wages doesn't seem very important in the scheme of things. Yet, to me it is a job where I know what I am doing touches the lives of so many. Even if there was only one person that I shared our faith with that would be enough. Our faith would be carried on through that person. Over their lifetime an uncountable amount of people's lives would be touched. It all begins with one person sharing their love and faith. It is a blessing that keeps giving.
All of these things I feel deep in my heart. Even though I feel these feelings I question if continuing with this job is God's will or my own? What is my motivation?
I struggle with this because I want to go back for my job and to be with my horses but I ask myself if what I feel is God's calling or me trying to justify following my hearts desires. We lived in the area where my job is for quite some time. We developed lifelong friendships and every member of my family was a part of our parish there. I commute back quite often. The first time I went back I was worried that I would feel out of place. Nothing like going back to something to find everyone and thing has changed, life has moved on without you. To my great surprise it felt like I had never left. When I went in to Mass and sat in the very same pew I had for years and was greeted by my very same friends, I felt at home. My heart is not just in my job but in every person who is a part of that community.
I know being in a position to share God with others is my calling in life. What I don't know is if returning is God's will or my own.


Copyright 2010 Lorrie Lane Dyer
About the Author

Lorrie Lane Dyer is a facilitator for the Virtual Learning Community for Faith Formation with the University of Dayton as well as religious education and parish coordinator. She is working on her Masters of Leadership Development, with a focus in Military Chapel programs at St. Mary of the Woods College. Her faith provides her with inspiration for many of her poetry collections, columns and short stories.