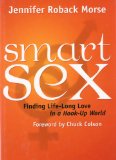 Editor's Note: Today we thank Emily Bissonnette for her review of Smart Sex: Finding Life-Long Love in a Hook-Up World

by Dr. Jennifer Roback Morse.
Spence Publishing, 2006. For centuries, faithful Catholics have attempted to effectively communicate the Gospel to those who say they prefer not to hear it. In today's great struggle against the culture of death, Catholics have truth on their side, but without proving truth to be the attractive and joy-inspiring transcendental that it is, they will be hard-pressed to attract and inspire new builders of a culture of life.
John Paul II's theology of the body is perhaps the greatest contribution to our modern-day battle in the realm of human sexuality. Expressing this theology is the greatest challenge. Jennifer Roback Morse does a marvelous job of presenting the late Holy Father's work, without ever mentioning that this is what she is doing.
Smart Sex: Finding Life-Long Love in a Hook-Up World presumes that the reader opens the pages without a faith background or perhaps with a religious affiliation different from that of the author . Avoiding a "preachy" tone, Morse uses fundamental human experiences and the desire for happiness and fulfillment to lead to her conclusion that "smart sex" can be found only in marriage, which is not only a good for the individual but for society as well.
Despite Morse's background in economics, Smart Sex does not read like a textbook. Instead, the author weaves her sense of humor throughout the work and clearly explains at the beginning of each chapter what she hopes to prove.
Because of her own experience in the realms of abortion, cohabitation, artificial contraception, and illicit sex, Morse is able to speak to the hearts of those engaging in similar behavior. She understands. She has experienced pain from her own mistakes and wants to help others to avoid the same.
Morse, a Catholic, is able to powerfully convey Catholic morals and the principles of the theology of the body without mentioning the Catechism of the Catholic Church, Scripture, or John Paul II's teachings. This gives her arguments credence to a secular audience. From the perspective of economics and common sense, Morse proves that the key to happiness is monogamous marriage and that the key to a happy marriage is not no-fault divorce, but looking at one's spouse as a gift from God. Once her credibility is well-established, Morse mentions her Catholic faith and in the final section she even explains the Catholic view of marriage.
Morse frequently uses seemingly irrelevant scenarios or ideas to make a powerful point. Consider it the "sneak attack" of her work: When least expecting a compelling argument for a controversial issue, the reader is suddenly confronted with one. For instance, Morse uses infertility to discuss why "reproductive freedom" is impossible and the beliefs of foster children to eventually prove that our lives are gifts from a loving God.
The book comes with a challenge similar to Pascal's wager. Morse writes, "Even if I turn out to be completely wrong, you won't be harmed by trying the things I propose. This contrasts with the major competitor with the Law of the Gift. The theory that unlimited sexual activity will make a person happy is risky in exactly this sense. A person may certainly discover by trial and error that it is false. But he may destroy his life in the process."
Smart Sex covers a multiplicity of issues - whether or not mothers should work or stay home with their children, cohabitation, why "reproductive freedom" is an illusion, the meaning of freedom, abortion, the meaning of sex, and the benefits of marriage. The final section of the book makes an argument for John Paul II's self-gift philosophy, which Morse concludes by sharing how looking at others as gifts from God can improve our relationships with difficult people, family members, and, in particular, spouses.
Frequent typos in the text are annoying, but the book's content makes it worth the inconvenience. Smart Sex would be beneficial to a Catholic seeking to evangelize the culture or an excellent choice for a friend, coworker, or relative who is confused by the lies of the culture of death. You will be evangelizing them without their knowing it.
Purchase Smart Sex: Finding Life-Long Love in a Hook-Up World

and Support CatholicMom.com.

Copyright 2010 Emily Bissonnette
About the Author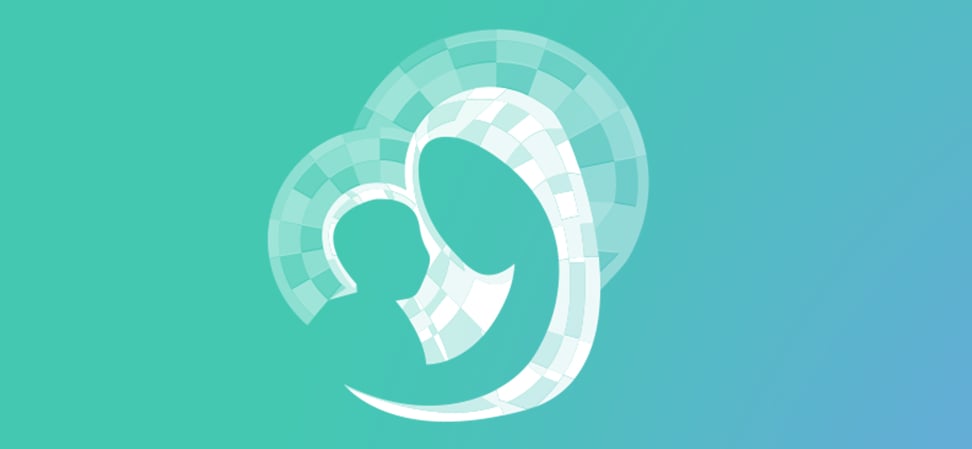 We welcome guest contributors who graciously volunteer their writing for our readers. Please support our guest writers by visiting their sites, purchasing their work, and leaving comments to thank them for sharing their gifts here on CatholicMom.com. To inquire about serving as a guest contributor, contact editor@CatholicMom.com.